/ Source: TODAY Contributor
If a tight, firm and lifted booty is what you covet the most, you're going to love today's mix of moves!
The most requested workout we see from our community has always been booty routines. And it's no wonder — a sculpted, bootylicious behind never goes out of style. Plus, there's nothing more satisfying than making those glutes burn as you think of the end result: a wow-worthy tush!
Tone 2 muscle groups in 1 workout with these dual-training exercises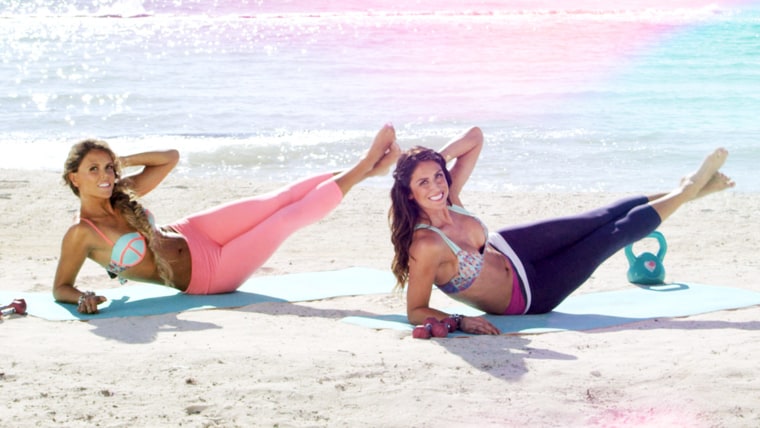 For this week's edition of Tone Up Tuesdays, we put together a mix of our favorite booty-defining moves.
Go through the sequence below anytime you have a few minutes to spare, and don't be surprised if you notice your heart rate increasing too! Focusing on large muscle groups like your legs and booty increases your metabolism and burns fat, helping you tone up all over!
You'll never press snooze again: 5 surprising ways to make waking up a breeze
Get ready to make heads turn with our three amazing moves for a beautiful backside!
For more amazing workouts, check out our website where you'll find everything from heart-pumping interval training to full body toning and booty-lifting workouts. By the time summer comes rolling around again, you'll be feeling like a total bombshell!
Karena Dawn and Katrina Scott are the founders of Tone It Up — a fitness and lifestyle brand. They are certified personal trainers, nutritional coaches, and best friends. Karena and Katrina have taken the world by storm with their fun, quirky and energetic approach to fitness and have built a vibrant community based around friendship, accountability, motivation, and inspiration.