During a typical football season, Galynn Brady rarely misses a chance to see her son take the field with the rest of the New England Patriots. But last season was anything but typical.
While Tom Brady cemented his record as the winningest quarterback in NFL history, Galynn took on the fight of her life.
"I just remember sitting in the doctor's office and them telling me, you know, 'You have breast cancer,'" Galynn recalled in an NFL 360 interview.
She was informed that it was "only stage 2," but that it was "a very fast growing, aggressive kind of cancer" and treatment — consisting of surgeries, chemotherapy and radiation — wouldn't be easy.
So she focused on healing, and Tom focused on making his way back to the Super Bowl. But along the way, they never stopped focusing on each other.
"I think there is a special bond between a mother and a son," she said.
And Tom's father, Tom Brady Sr., agreed with that sentiment, noting that whenever the cameras turn on their boy, "He doesn't say, 'Hi, dad!' He says, 'Hi, mom!"
Even though Galynn didn't get a chance to attend a regular season game during her battle, she watched every one on television.
"Everything centered around 10 o'clock Thursday morning (for her chemo), and then 10 o'clock on Sunday morning when we'd turn on the football games," Tom Sr. said.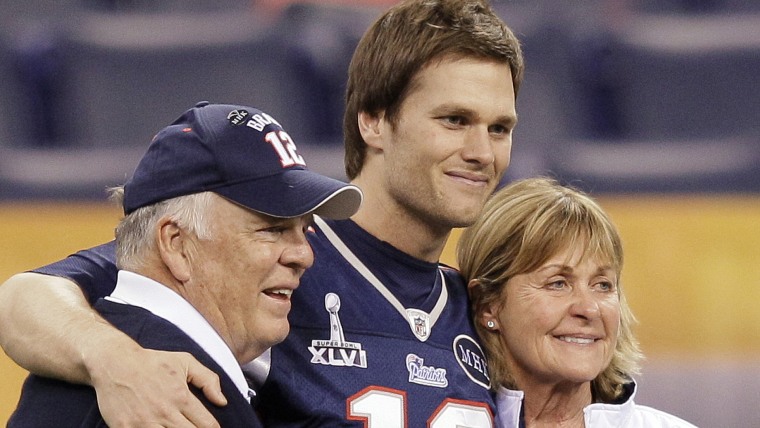 As it became more and more likely that the Patriots would make it to Super Bowl 51, the star quarterback assured his mom she'd be able to make that game, which kicked off a circle of inspiration.
Galynn fought hard to make to make Tom's prediction a reality, completing chemo, going on to fight off pneumonia and shingles, and finally going it to the big game.
And when the Pats found themselves down 28 to 3 against the Atlanta Falcons, they fought hard to come from behind and win for her.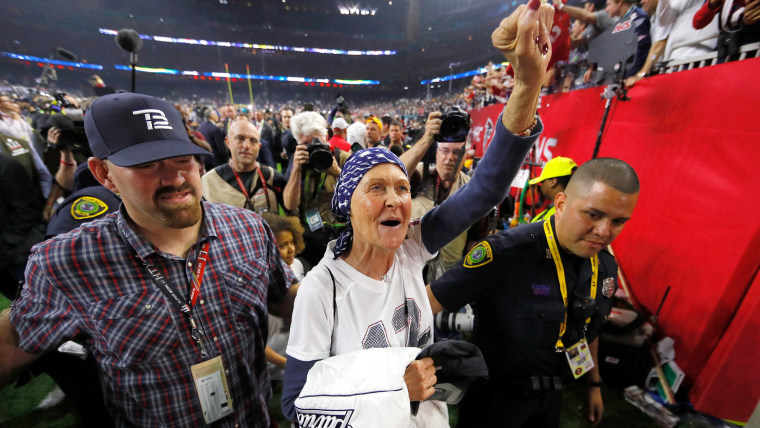 "It's probably one of the most joyous moments of our life after everything that we had gone through," Tom Sr. said.
And Galynn's joy was even greater after the game, when Patriots' owner Robert Kraft showed her just how much she the team considered that win to be her win, too — by presenting her with her very own Super Bowl ring.
"She's my everything," her son told Westwood One's Jim Gray immediately following the win. "I just love her so much."
Though the kind of cancer that Galynn had has a high rate of recurrence, her latest tests reveal she's currently cancer-free.