For the first year of Marlene "Marley" Berthoud's life, her mom Kelly Berthoud worried she had done something wrong. While Marley was a boisterous child, full of energy and smiles, there was something wrong with her. But doctors weren't sure what, exactly.
"It was hard. We didn't even really know what to feel. We wondered, 'Will we ever have answers?'" Berthoud, who lives in suburban Kalamazoo, Michigan, told TODAY. "A lot of my anger was just being internalized … I thought, 'I am to blame. I must have done something wrong.'"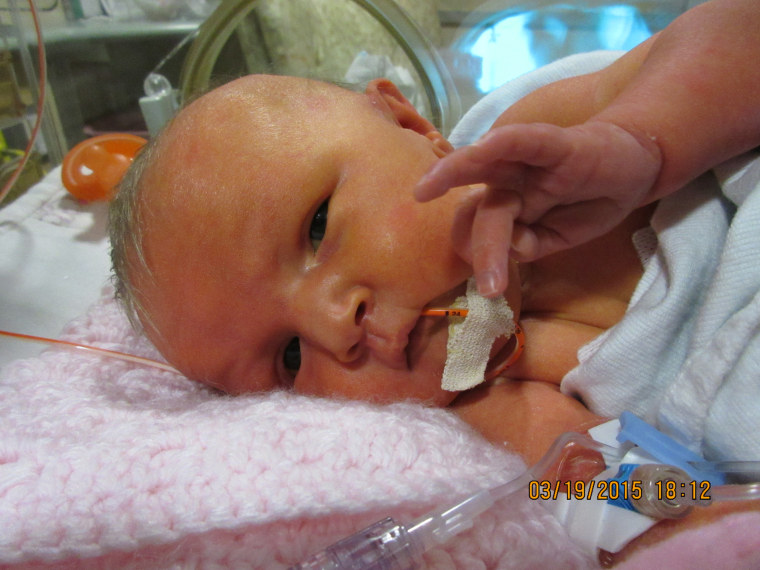 For the most part, Berthoud's pregnancy was normal. At 32 weeks, doctors noticed she had too much amniotic fluid, but the baby looked healthy.
When Marley was born at 37 weeks gestation, though, doctors noticed something was amiss. She had lots of silvery blond hair, but her head was too large. She struggled to regulate her temperature and blood sugar and she couldn't suck or swallow, something most infants instinctively know how to do. An MRI revealed Marley had suffered two brain hemorrhages. Soon it became clear Marley experienced developmental delays. Then, her hair fell out in clumps. But this collection of symptoms wasn't part of a known disease or disorder. Doctors were baffled.
"Our neurologist was like, 'Something was not fitting in with her.' Something wasn't right," Berthoud explained.
Frustrated, the Berthouds worried doctors would never be able to help their daughter.
"There was a long period thinking about what we have and how to move forward without a lot advice from the medical community. It kind of made us stronger," Berthoud said. "We are paving our own path in more ways than one."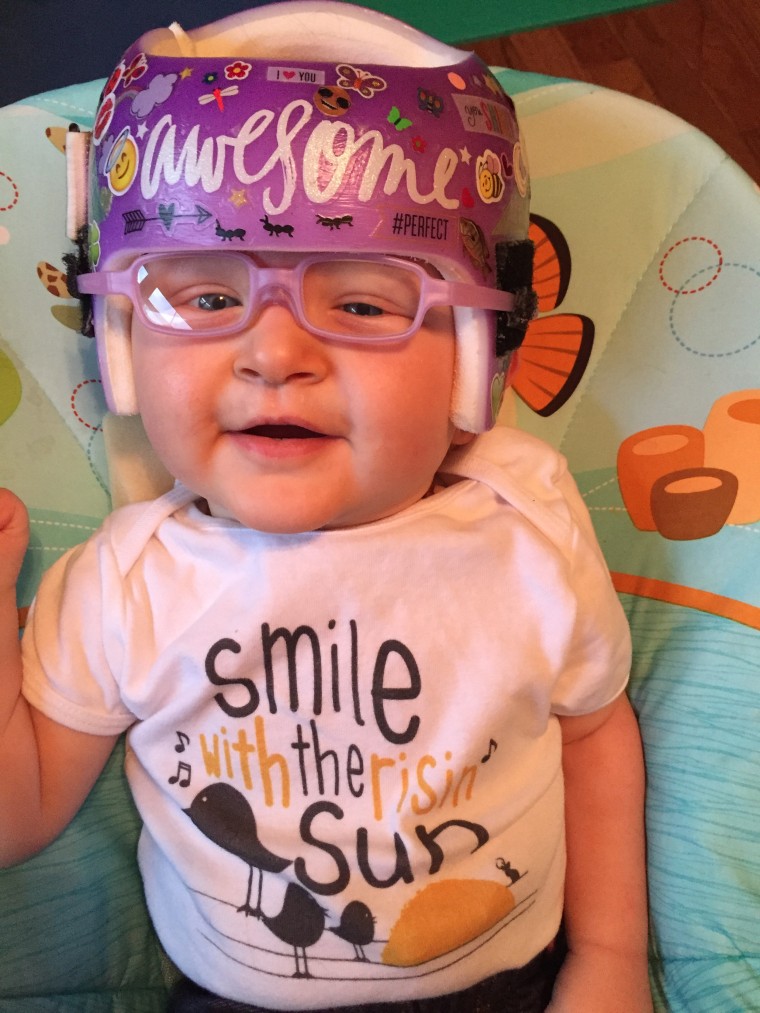 A mystery diagnosis leads to more questions
After their neurologist recommended genetic testing, the Berthouds took then 1-year-old Marley to meet Dr. Caleb Bupp, a medical geneticist at Helen DeVos Children's Hospital in Grand Rapids, Michigan. Like the others, Bupp knew something was wrong with Marley, but her symptoms remained puzzling.
"She clearly didn't fit a specific syndrome," Bupp told TODAY. "When you don't know what you are looking for, you don't know what you are going to find."
Bupp ran a several tests and discovered a mutation on the gene, ornithine decarboxylase 1 (ODC1). But as far as Bupp knew, this wasn't a disorder that others were treating or anyone even had.
"She had her own syndrome," he said. "Even though the Berthouds have an answer, it didn't change things."
While the discovery caused more medical questions than answers, it provided Berthoud with something she hadn't experienced since Marley's birth: Relief.
"It helped me have some closure," she said. "We know this genetic mutation didn't come from my husband and I. Marley had to be an overachiever and make her own gene mutation."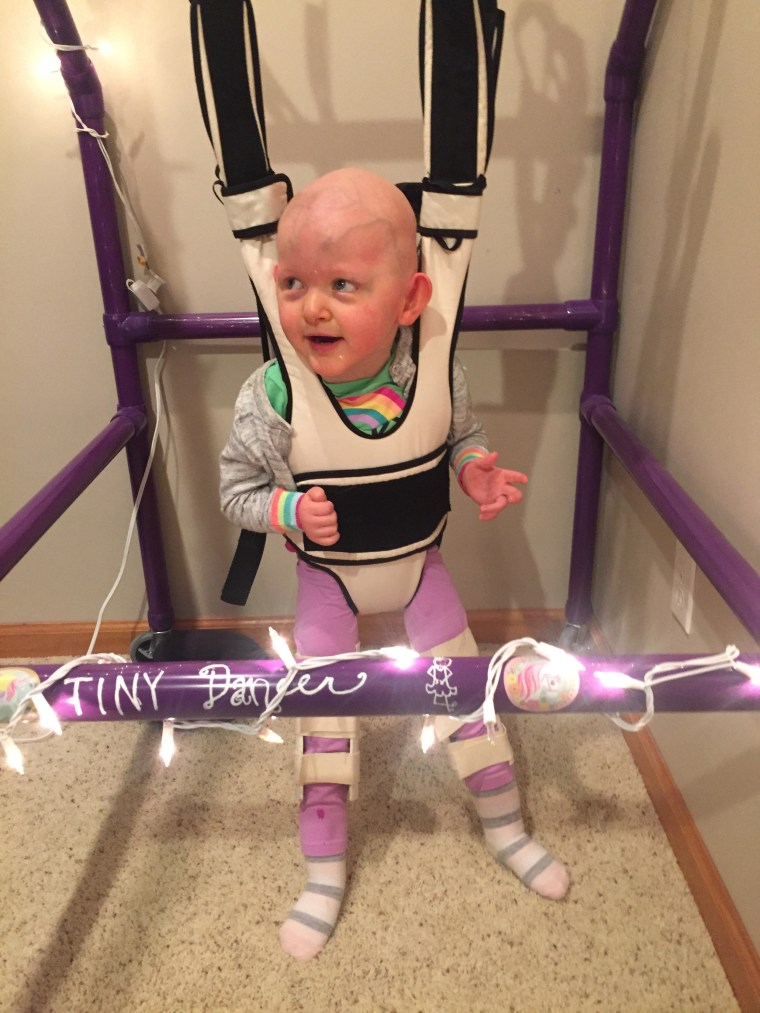 A discovery of sorts
At first, knowing that Marley had the ODC1 mutation meant little.
"We found this genetic change and went on with life," Bupp said.
When Berthoud and her husband Bryan first learned Marley had an unexplained condition, they decided their role would be to protect Marley. They figured they loved her and knew what was best. If any of the tests were too invasive or took Marley away from enjoying life for too long, they'd skip it.
"I maintained focus on her. No one is going to care about her like I would because I am her best advocate," Berthoud said.
This helped Marley thrive. While the girl first needed a gastrostomy tube (G-tube) to eat, with therapy she now eats everything by mouth. The couple rigs all sorts of devices so that Marley, now 3, can move around the house even though she can't crawl or walk. She's similar to a 9-month-old in her abilities, but she loves playing and babbling.
After learning Marley had the mutation, the family simply followed the philosophy that always worked.
"We thought, 'OK, we are just going to move on with our life," Berthoud said.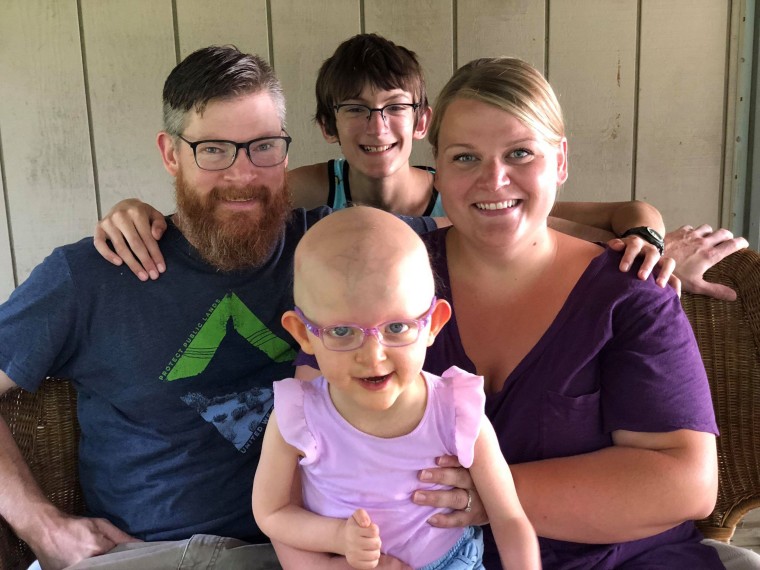 About six months after discovering the mutation, Bupp heard a presentation from Andre Bachmann about polyamines in children in the intensive care unit. Children with brain cancer have excessive expression of ODC and a drug exists that reduces the protein production. Bupp wondered if Marley's condition was related.
"I recognized the polyamine," Bupp said. "It was a lightbulb moment."
When Bachmann heard about the discovery, he felt stunned.
"I almost fell out of my chair," the professor of pediatrics in the Michigan State University College of Human Medicine told TODAY. "Nobody had actually seen a patient that had a mutation in that gene that would cause something like Marley has. It was amazing to hear about this."
Marley's mutation causes her to make too much of a protein and it could be that the drug used for children with cancer might treat her. But doctors have to be cautious because Marley is the first and they have no idea how the drug might help — or hurt — her.
Yet, the doctors think this discovery can help them identify and help other children who have the same disorder as Marley, but remain undiagnosed.
"It could really lead to an early diagnosis newborn screen, where physicians can look for this mutation. In future cases, we could intervene differently and earlier," Bachmann said.
As for the Berthouds, life with Marley just gets better.
"She has done amazing things. She might not be doing things that other 3½ year-old children do, but I think it is more incredible what she can accomplish," said Berthoud.