February is National Cancer Prevention Month. It's a disease that more than a million Americans are diagnosed with each year, according to the National Cancer Institute. TODAY's special series, "War on Cancer," looks at the latest advances in the fight against this deadly disease.
TODAY weekend co-host Craig Melvin received a shocking phone call recently: he learned his 39-year-old brother had been diagnosed with stage 4 colon cancer.
"You never want to hear of anyone getting a cancer diagnosis...it nearly knocked me off my feet," Melvin recalled.
Excluding skin cancers, colorectal cancer (colon or rectal cancer) is the third most common cancer diagnosed in both men and women in the U.S., according to the American Cancer Society. The lifetime risk of developing colorectal cancer is about 1 in 21 for men, and 1 in 23 for women.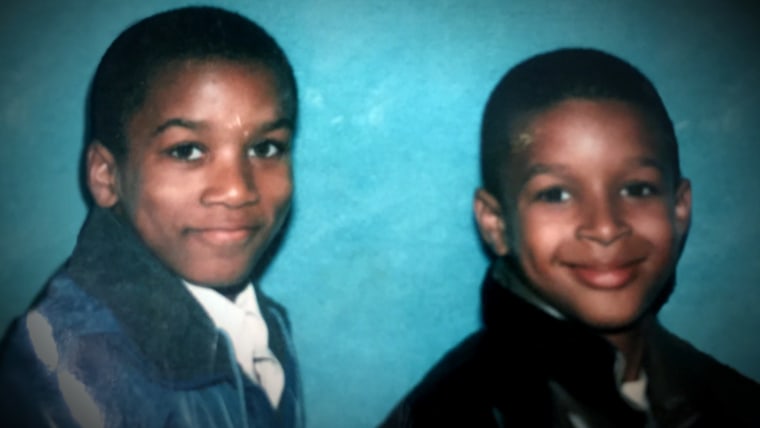 "All his life he's been active and healthy," Melvin said, stressing that his brother, Lawrence Meadows, the co-owner of a funeral home in Spartanburg, South Carolina, never drank, smoked or partied.
Yet in October, his doctor removed a baseball-sized tumor from his abdomen and discovered that the cancer had already spread. Today, Meadows spends a lot of time flying back and forth from the MD Anderson Cancer Center in Houston, where he receives chemo treatment every other week.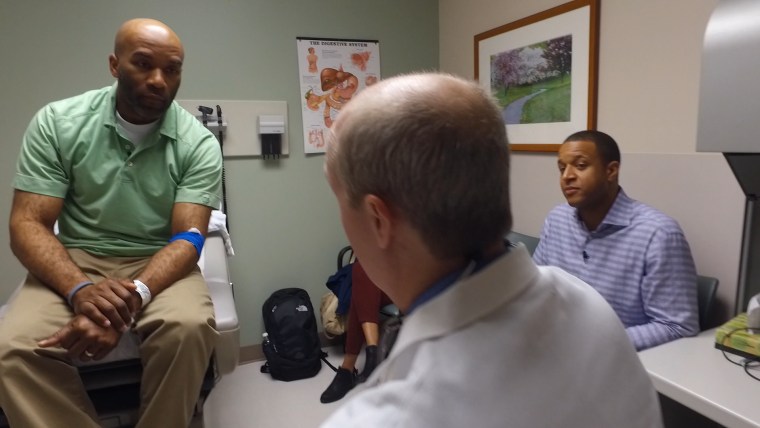 RELATED: Important cancer tests you shouldn't miss
Oncologist Dr. Scott Kopetz, who is treating Meadows, has seen a growing trend of early onset cases, where the patients are under age 45.
"We're seeing these numbers substantially increase," said Kopetz. "We're expecting that these incidences will continue to rise and may increase by about 50 percent over the next 15 years."
According to Kopetz, African-Americans are twice as likely develop early onset colon cancer as Caucasians — and the experts can't put their finger on why. They've developed tests to detect genetic markers in some cases, but Meadows showed none of the markers.
Doctors suggested Meadows let other family members know, in case they may be at risk.
"We recommend that relatives of patients diagnosed with colon cancer have their first screening colonoscopy done 10 years before the age of onset, so (in Craig Melvin's case it would be) 29," Kopetz explained. "So as soon as you hit 29, it's time to get a colonoscopy."
In general, The American Cancer Society recommends that starting at age 50, men and women at an average risk for developing colorectal cancer should be screened through a variety of tests.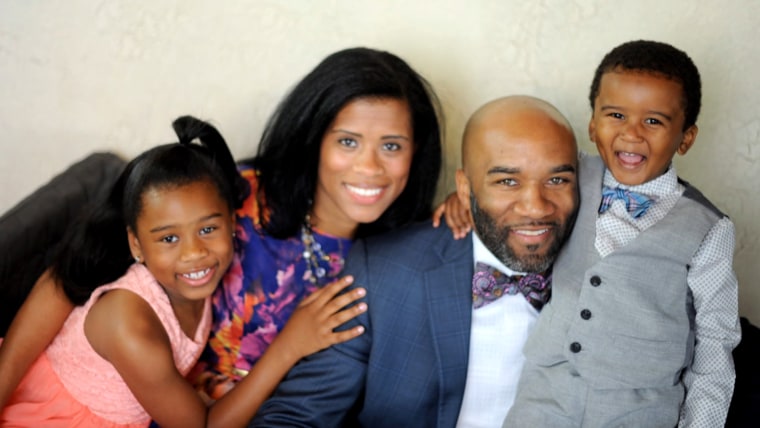 RELATED: Survivor: 'There's hope' to beat colon cancer
Melvin, who is 37, has scheduled a colonoscopy, while his brother focuses on stopping the cancer's growth.
"...There's no cure for colon cancer," Meadows noted. "But it's more like cutting grass. Cut it back, cut it back, until eventually it just dies."
On his last visit, his doctor was pleased to see some shrinkage of the cancer, but it's still there.
"This is the only fight I'm focused on now," Meadows said. "Evicting cancer from me... 'Cause I've sent it several certified letters and it's taking the hint, 'cause the tumors are shrinking."
If you have a family history of colorectal cancer, talk to your doctor about an appropriate screening plan, or visit the American Cancer Society for more information.