Seven years after Max Page stole the show as a pint-size Darth Vader in a memorable Super Bowl commercial, he has chosen to use his superpowers to help kids struggling with heart issues.
The 13-year-old has become an advocate for pediatric health care since being born with tetralogy of Fallot, a congenital heart condition that results in an abnormal pulmonary valve and a connection or defect in the wall between the two lower chambers of the heart.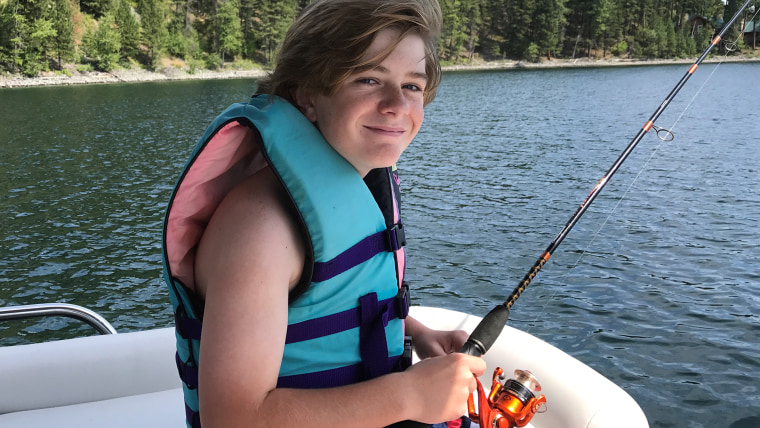 "I've got to visit other kids like me and talk about what it's like," Max told TODAY. "I can really relate to them because I know exactly what they're going through. They help me, too, because they show me how lucky I am that I get to do so many things."
Max was 6 years old when he played a tiny Darth Vader using his powers to get the car to start in a 2011 Volkswagen ad that has become a staple on lists of the best Super Bowl commercials.
"The best part about that was I didn't know what a Super Bowl commercial meant because I was in second grade, so I was sort of confused about how big it got,'' said the teen. "I had not even seen 'Star Wars' back then because Darth Vader is scary when you're 6 or 7, but now I love 'Star Wars.'"
One day after the Patriots take on the Eagles in Super Bowl LII this Sunday, Max will undergo the 13th heart surgery of his young life at Children's Hospital Los Angeles.
"It's just hard emotionally when you get this close to surgery because you know all the pain that is going to come and everything you are going to miss out on for awhile,'' he said.
The bovine pulmonary valve he received in a surgery when he was 10 has to be replaced with a large, adult-sized human valve as Max continues to grow, according to a statement to TODAY from the Children's Hospital Los Angeles Heart Institute. His current valve has narrowed, which limits the amount of blood that can get to his lungs, and causes fatigue.
Max's life would make anyone fatigued, considering the eighth-grader from California has appeared in 15 national commercials, multiple TV movies and a horror movie called "Come, Said the Night," which he recently wrapped.
He also plays second base for a travel baseball team and has made three trips to Washington, D.C., to lobby Congress for more funding for pediatric health care.
"Even when he's tired, he just stays so positive,'' his mother, Jennifer Page, told TODAY.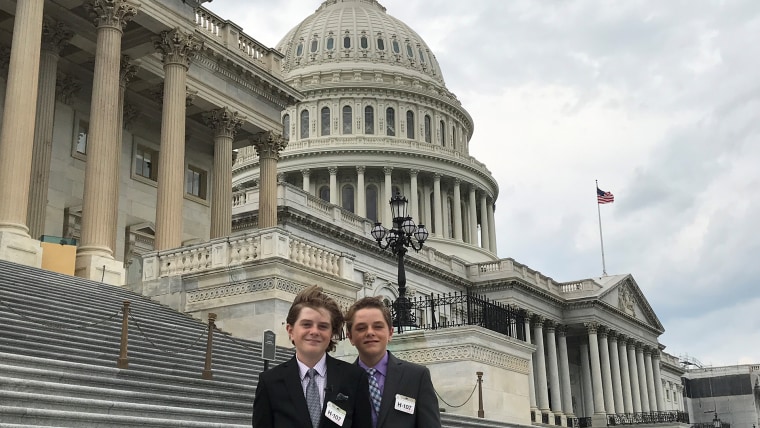 Max is also looking forward to watching the upcoming Winter Olympics during his recuperation because one of his inspirations has been superstar snowboarder Shaun White.
White was also born with tetralogy of Fallot and had two open-heart operations before he was even 1 year old.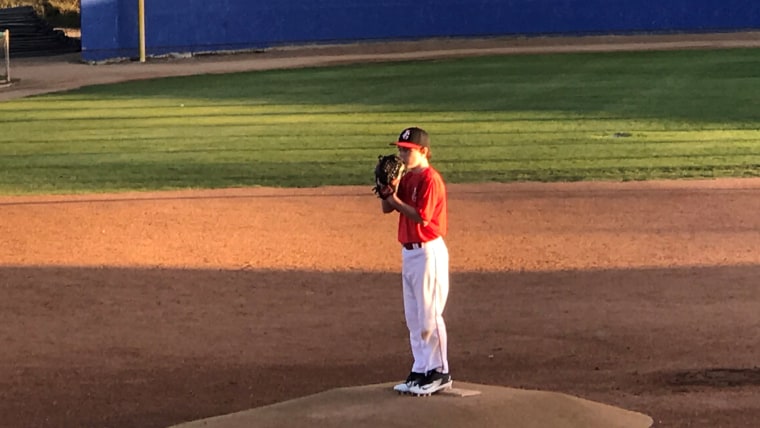 "We remember seeing (White's story) for the first time when Max was about 2 and it was like, 'Oh my gosh our kid can have that type of energy,'" Jennifer Page said. "It gave us hope."
Max is now an inspiration to younger kids with heart conditions through his work as an ambassador for Children's Hospital Los Angeles.
He is looking to help the next generation of kids like Jimmy Kimmel's infant son, Billy, who was born with tetrology of Fallot and inspired Kimmel to speak out in the national health care debate. Coincidentally, Max's first paid job as an actor was in 2009, when he was in a skit with 50 Cent on "Jimmy Kimmel Live."
"I'm going to do whatever I can to help and do the best to bring awareness to kids like me," Max said.
Follow TODAY.com writer Scott Stump on Twitter.