More dogs are testing positive for the bacteria that causes Lyme disease.
That's according to a new report released by the Banfield Pet Hospital, which found a 21 percent increase in the number of infected dogs.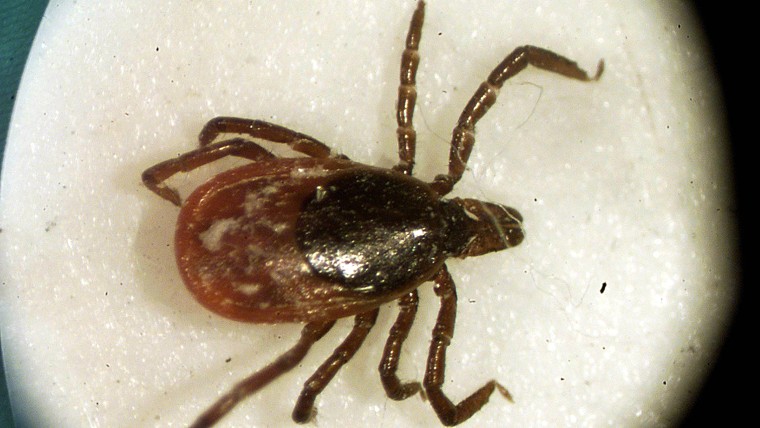 And while that may make pet owners worry about Fido, they should be much more concerned about themselves, experts say. That's because the Lyme-causing bacteria are far more likely to make humans sick than dogs.
"Before pet owners panic, they need to realize that 95 percent of dogs that are Lyme positive don't get sick," said Dr. Meryl Littman, a professor of medicine at the University of Pennsylvania School of Veterinary Medicine who is not affiliated with Banfield or the new report. "But dogs are sentinels for the fact that humans in the same environments are also exposed to ticks carrying these organisms."
Of the dogs that do test positive for Lyme, 5 percent end up with symptoms like fever and lameness. A much smaller percentage of dogs end up with kidney problems, Littman said. So it's best to do a urine test to rule that out in dogs that are positive for Lyme disease.
While veterinary products that ward off ticks can prevent your dog from becoming infected, they won't do you any good, said Dr. Sandi Lefebvre of Banfield.
When it comes to tick bites, however, people have more to worry about than Lyme disease. The deer tick also carries another bacteria called Anaplasma phagocytophilum, which causes a disease dubbed anaplasmosis.
The bacterium can cause many of the same symptoms as Lyme, including fever, headache and chills.
"The good news," Littman said, "is that anaplasma is sensitive to same antibiotic, doxycycline, that people recommend for treating Lyme disease."
The best way to protect yourself from both diseases is to stay out of bushy areas that ticks are fond of and also to check yourself carefully for ticks after you've been outside, Littman said, adding that it takes some 24 hours for an attached tick to infect you with the Lyme bacteria.