As three little girls gathered to get their picture taken on Saturday, the mood was quite a bit lighter than the last time the children were photographed together just a few short months ago.
Back then, Rheann Franklin, 6, Ainsley Peters, 4, and Rylie Hughey, 3, each battling cancer, came together for an emotional photo session in April with Oklahoma photographers Lora Scantling and Christy Goodger. The image taken that day, after the girls met for the first time in the studio, touched the hearts of people all over the world.
When the girls reunited on Saturday, it was to share in happy news: In July they confirmed they are each in remission. To celebrate, they got back together with Scantling and Goodger to put an even more positive spin on the beautiful scene that went viral earlier this year.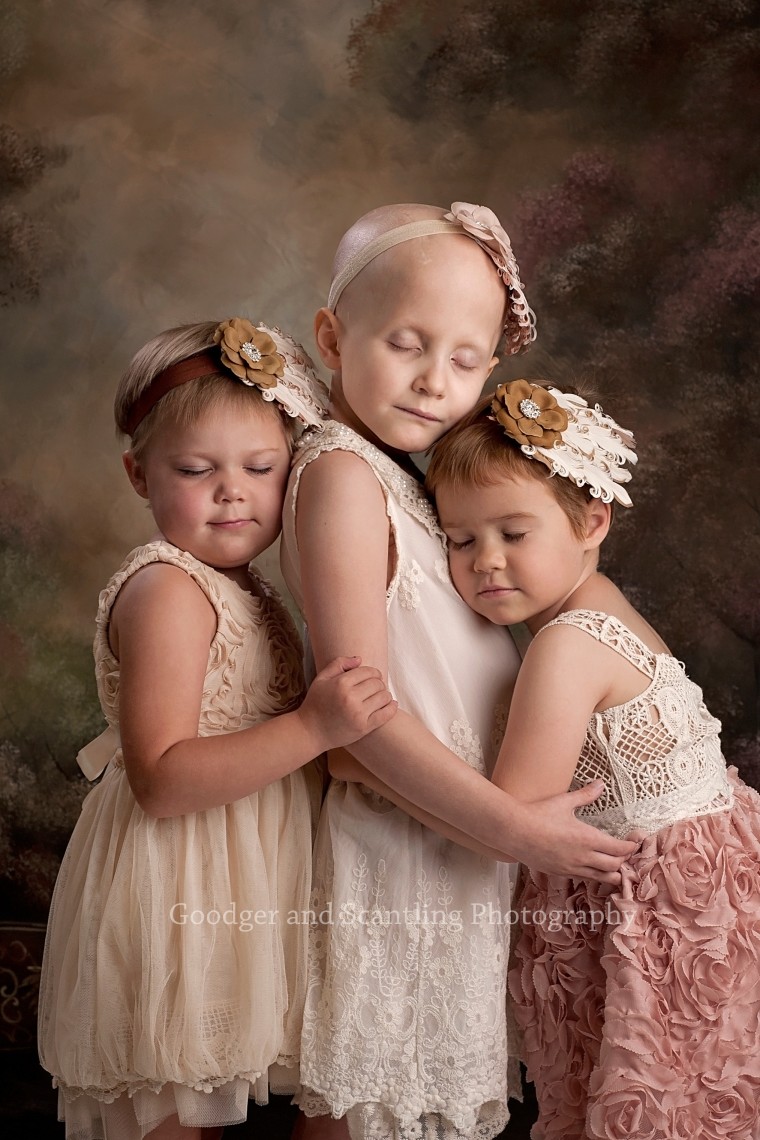 "We tried to recreate the original as close as we could," Scantling told TODAY.com. She says Rylie and Ainsley have each grown about 3 inches since she photographed them in April, so they had to get a little more creative with positioning. But the updated version of the photo is just as as powerful as the original — and so was the experience.
"The shoot definitely felt different," Andrea Peters, Ainsley's mom, told TODAY.com. "It was full of more hope and we know how much the girls have impacted the world. They've brought more knowledge to everyone that even the littlest fighters are full of strength."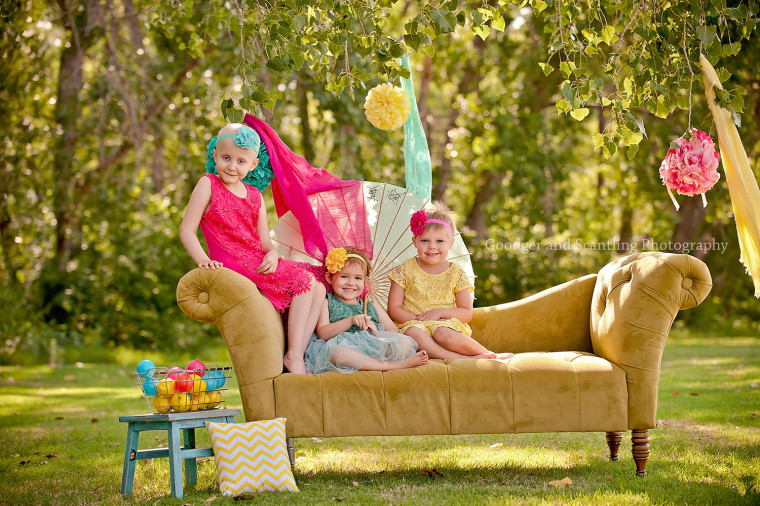 "At the first shoot, it was nice to see the other kids, but sad not knowing what their outcomes would be," Bridget Hughey, Rylie's mom, told TODAY.com. "This time, I felt a lot of relief knowing that the girls are going to be OK."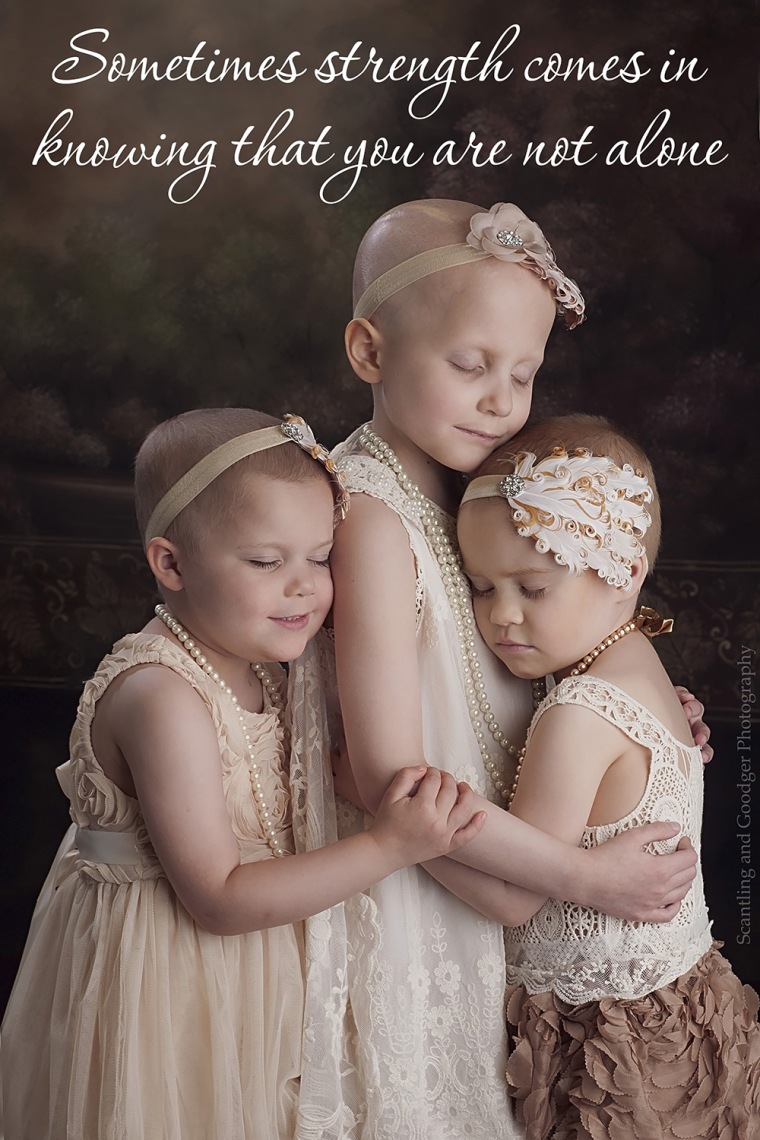 During the shoot, the girls got a special visit from Linda Webb of Ally's House, a cancer foundation in Oklahoma that asked Scantling and Goodger to take more photos of children with cancer after seeing how moved people were by the original. And their outfits for the shoot were supplied once again by Holly Davis at Penelope's Children's Boutique, which Davis let the girls keep after the photo session.
Four months after embarking on this unexpected and remarkable journey together, Scantling said she, Goodger, the little girls and their moms are now like old friends.
"We have formed a bond that will probably last to the ends of time," Valerie Franklin, Rheann's mom, agreed. "Cancer parents — spouses, children, etc. — are a lot like major disaster survivors and tend to band together as much as possible."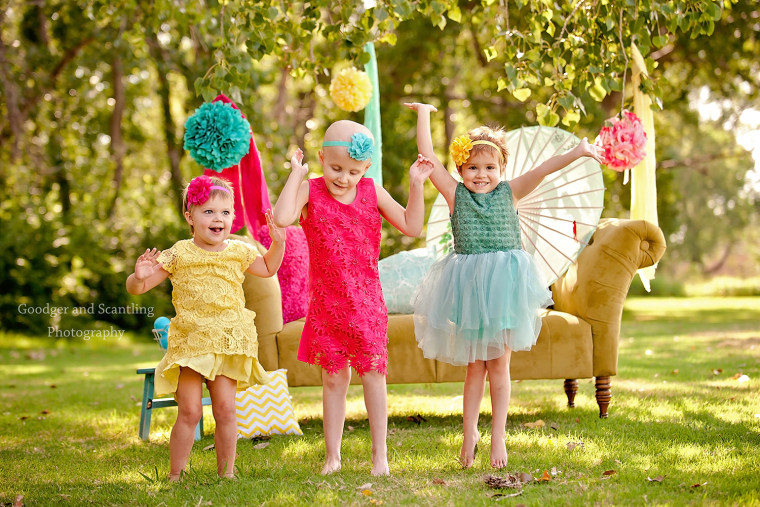 Franklin said there are many playdates in their future, and the moms keep in touch frequently to check in on one another and share updates about how their girls are feeling. And she and Peters both say their daughters are adjusting to their new-found fame.
"Rheann loves getting all the letters from around the world, but for the most part she just enjoys being a typical 6-year-old," Franklin said. "She doesn't realize the impact that she has had on people and when she gets stopped when we are out by people wanting to say hi and wish her luck, she just says, 'Thank you.'"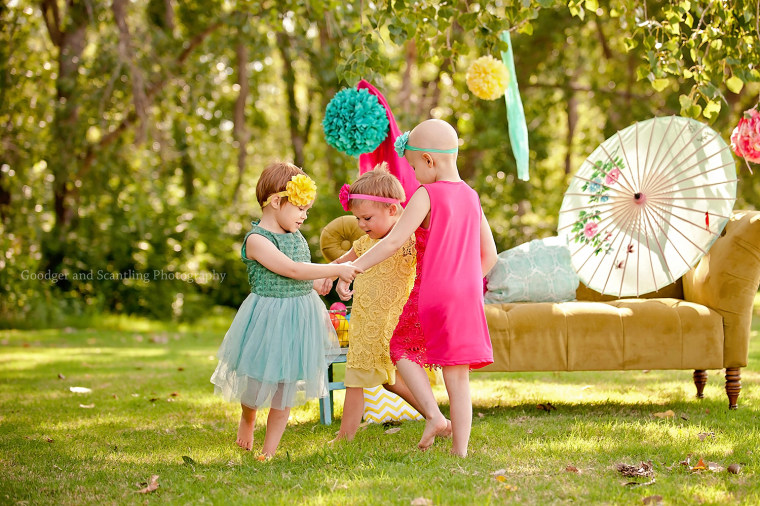 "Ainsley and I were talking about how she is like a celebrity and I asked her why she thought she got so much attention," Peters said.
"She responded with, 'People love me and know I'm strong because I have to take chemo.' I told her 'Yes, people do love you and they are so proud of your strength and sweet spirit, especially through this tough time!'"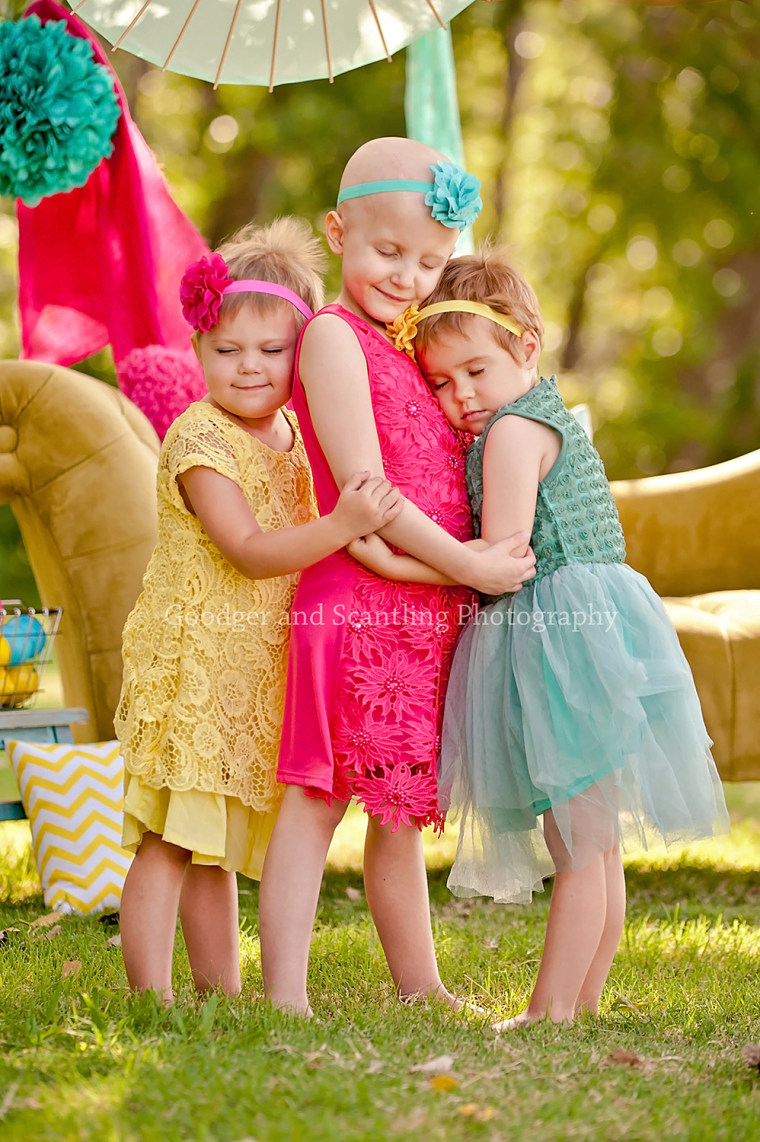 Hughey summed up the future for the group. "Even though we all have a long road ahead of us with treatments, scans, and tests for basically the rest of their lives, it feels amazing knowing that we are all walking toward the finish line."
Scantling and Goodger are selling prints of the original photo, and proceeds go to the Franklin, Peters and Hughey families to help with the girls' expenses.