What started as a form of self-therapy for Bob Carey has turned into a movement that's providing financial support — and a little humor — to families battling breast cancer.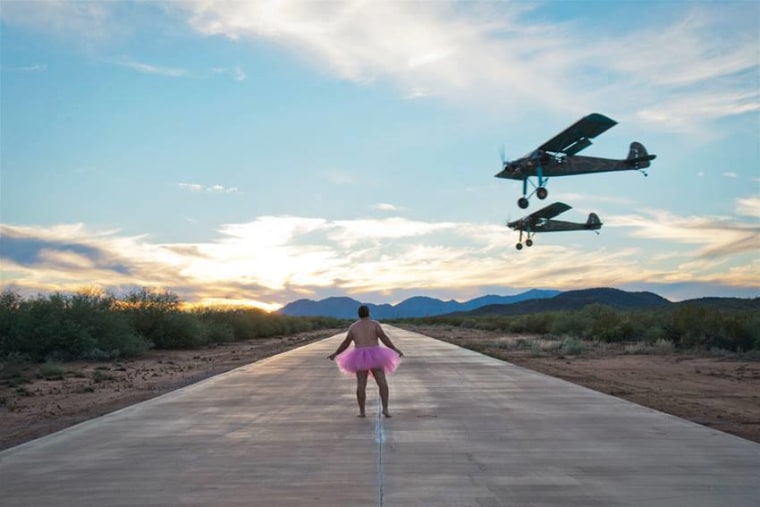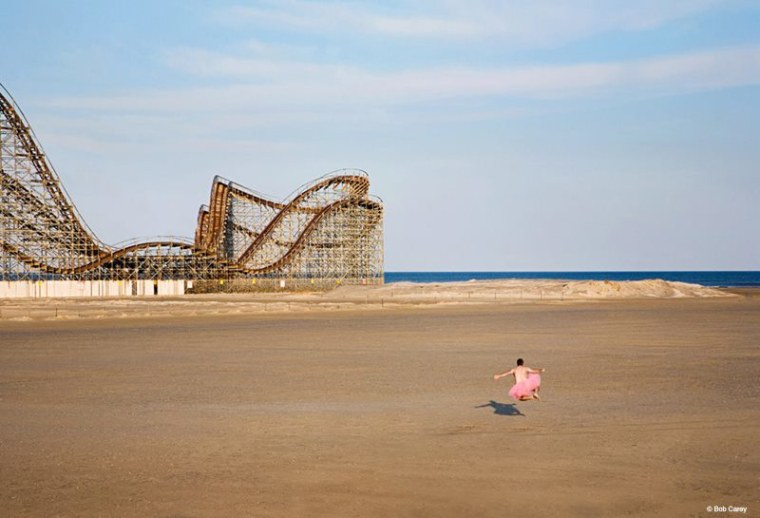 Bob has been sporting a pink tutu as part of The Tutu Project since his wife, Linda, was diagnosed with breast cancer in 2003.
RELATED: Laughing in the face of wife's cancer, he poses in a pink tutu
The project began as a web collection of Carey's tutu images, and, in 2012, he turned them into a book called "Ballerina."
Now, the New Jersey photographer is launching a new phase by daring people to throw on a tutu and join in the fight against the disease through his #Dare2Tutu campaign.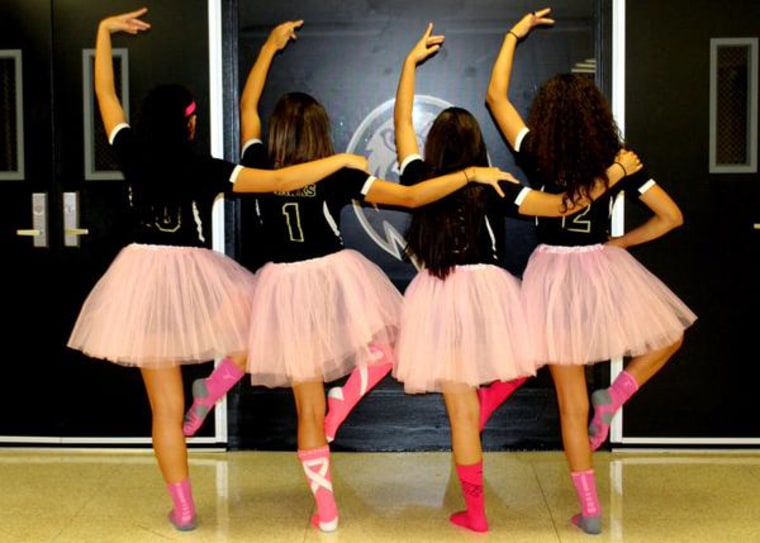 All you have to do is take a picture of yourself in a tutu, post it to social media and then donate to The Carey Foundation, Bob and Linda's non-profit.
The money goes towards funding families' daily cancer-related costs, including treatment, home care and medical supplies.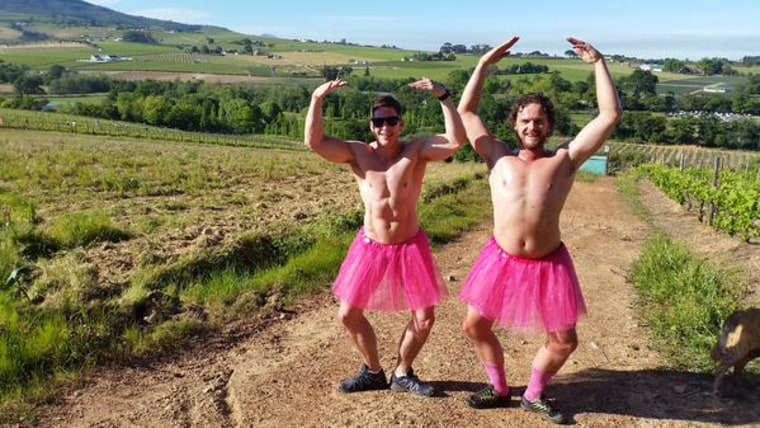 Since launching the new phase on October 1, the couple, both 54, has already raised nearly $19,000.
RELATED: Meet the tattoo artist who is making breast cancer survivors feel 'whole again'
Photos continue to pour in featuring people from all over the world, and there are even some pets showing their support!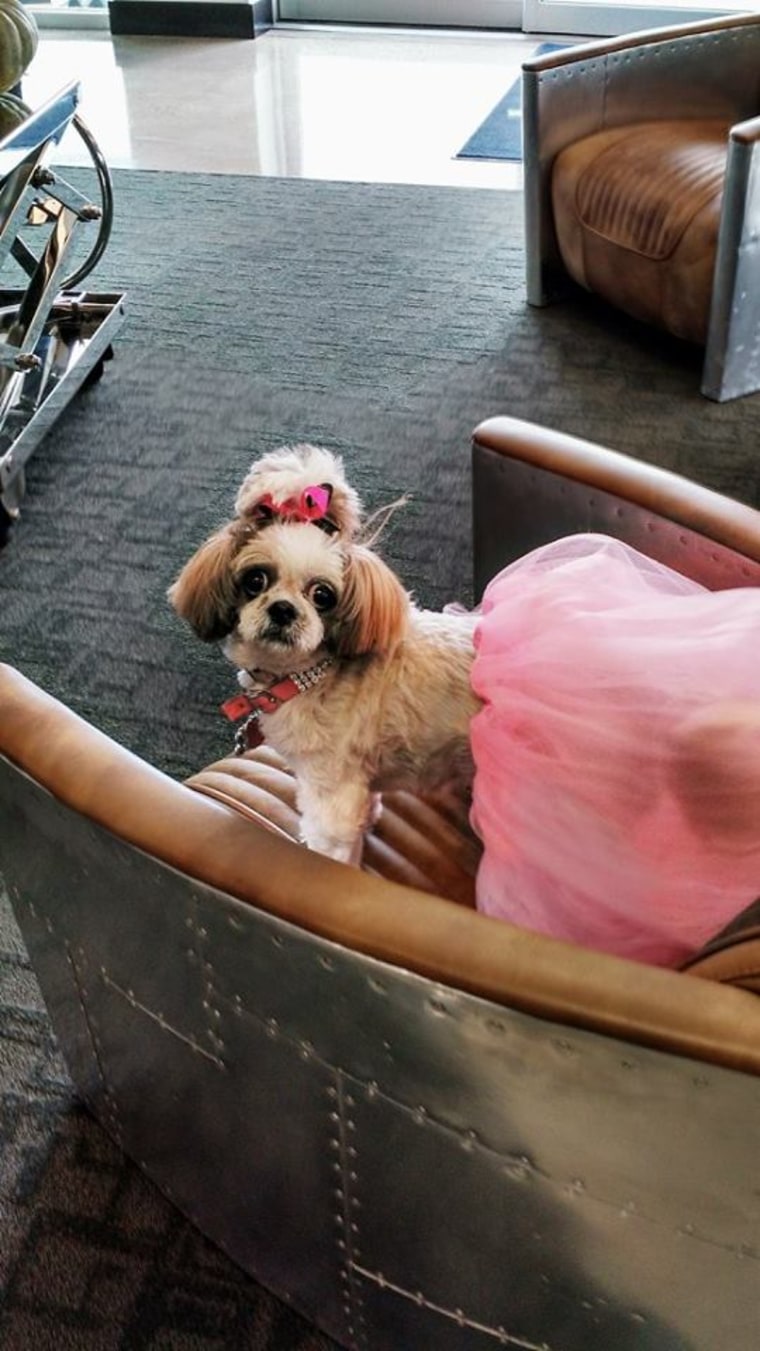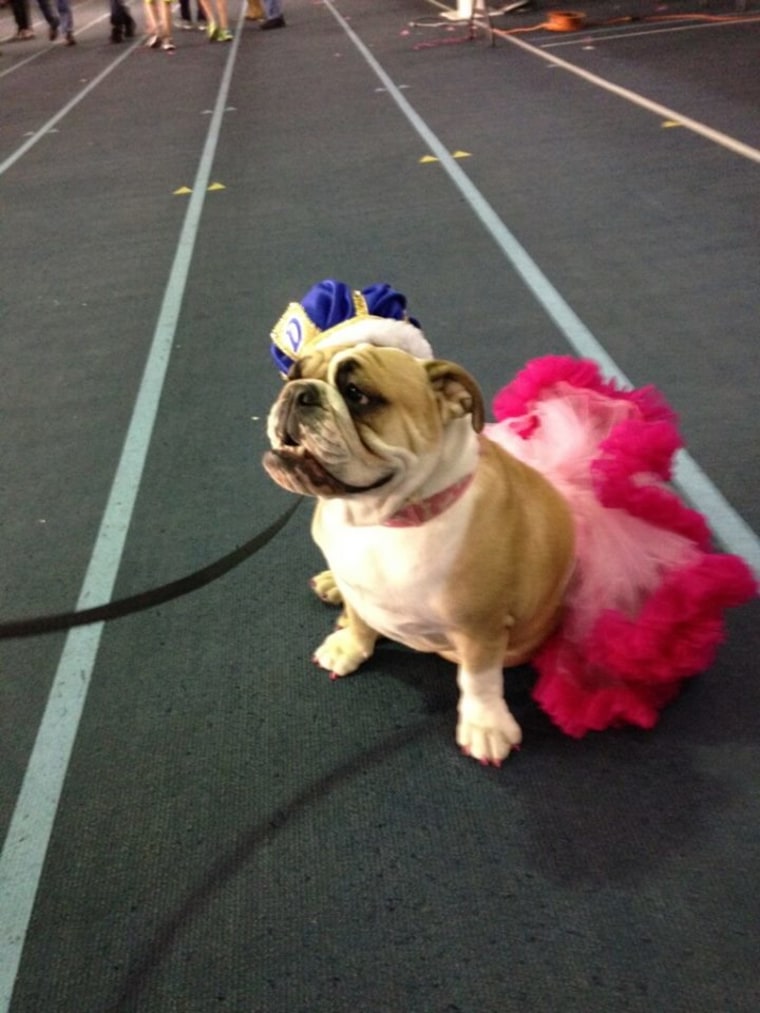 The cuteness doesn't stop there. A few babies have also donned a tutu for a good cause.
Private jet company Jet Linx Aviation is also hopping on the #Dare2Tutu train and offering to donate $20 for every tutu photo taken at a Jet Linx base location.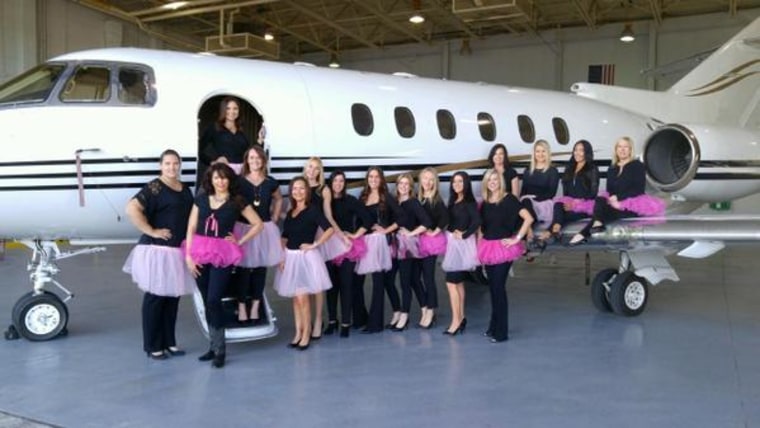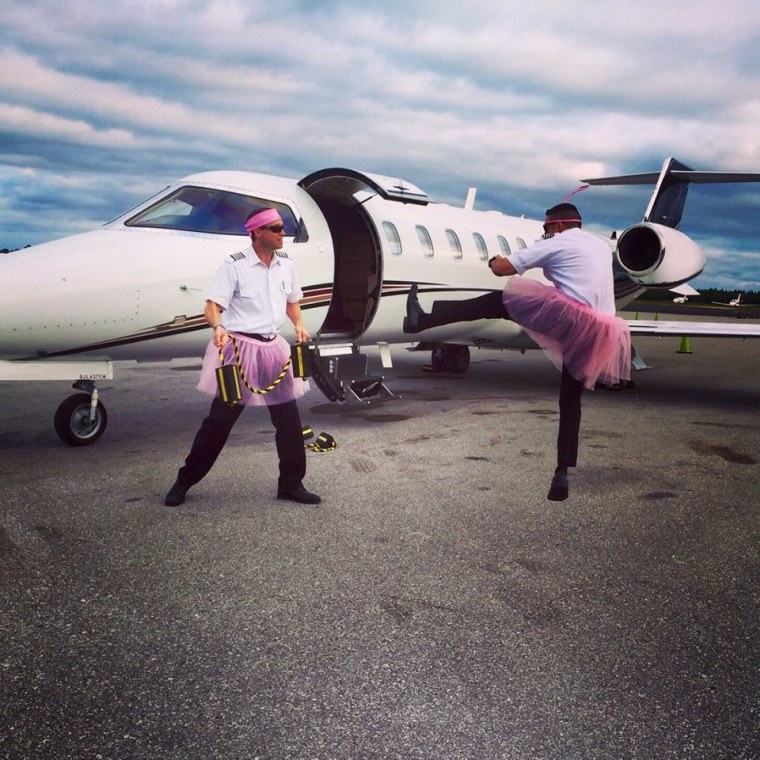 "I find it hilarious to see these macho men in pink tutus," Bob told TODAY.com. "I guess that's what people might think when they see my photos!"
"When we started doing this project back in 2003, it made Linda happy and made things seem more normal," Bob told TODAY.com. "It really helped because we were focused on something other than the cancer and were enjoying being creative together."
Unfortunately, Linda's cancer spread to her liver in 2006, and she's been receiving IV treatments ever since.
That hasn't stopped her from following her passion and continuing to work as president of the foundation.
"From my own experience, I know that having cancer is very expensive and some people even go bankrupt, so I'm happy to be able to help," Linda told TODAY.com.