For most dogs, the feeling of running on green grass is a familiar one. But for a group of Texas beagles, ages 2 to 9, the sensation of being outside is a new one.
On Tuesday, Beagle Freedom Project, a non-profit organization that works to release beagles used in research, removed seven beagles from a testing laboratory on the Texas/Mexico border. After getting placed with foster families, the hounds are slowly but surely adjusting to a very new life.
Headquartered in California, the Beagle Freedom Project has found homes for more than 250 animals in 30 states and five countries since it launched in December 2010. Tuesday's rescue was the first one the organization carried out in Texas.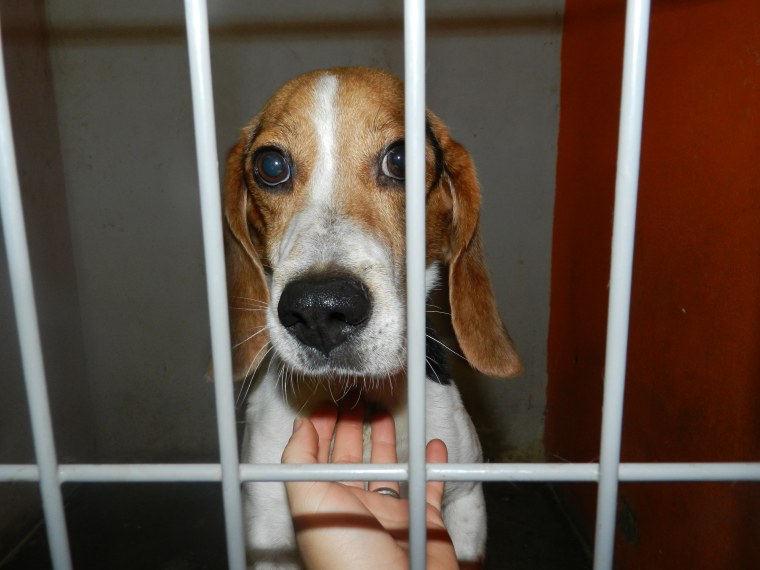 "This was a tricky rescue," Shannon Keith, president and founder of Beagle Freedom Project, told TODAY.com. "We had very little time to get them and set up appropriate foster homes." 

Dogs are often used in the research of cancer, heart and lung conditions and other medical issues, and they're also used in toxicity studies to test human drugs, industrial chemicals and other products, according to the American Anti-Vivisection Society's website. Beagle Freedom Project and other beagle-rescue groups around the United States reach out to laboratories in hopes that they will release the dogs to the organizations once they are no longer of use in research. 
After being approached about releasing their test beagles, the Texas lab told Beagle Freedom Project volunteers that they needed to pick the dogs up on Tuesday or else they would not get them, according to Keith. Fortunately, Beagle Freedom Project had a list of pre-approved foster families in the Texas area, some of whom were willing to drive several hours to pick up the dogs.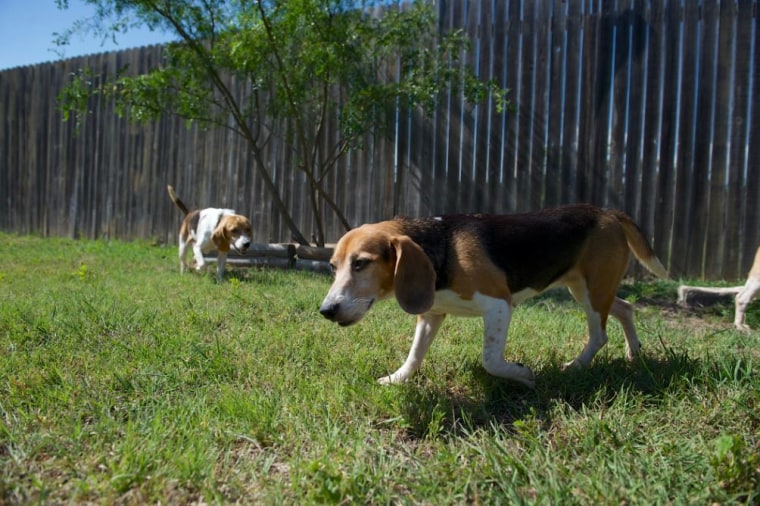 Keith went to to the laboratory to gather the beagles on Tuesday and transfer them to a safe house, where they would acclimate and meet their new temporary families.

"They were in pretty bad shape," Keith said of the dogs' condition when volunteers arrived at the laboratory. "Some had cuts all over their faces. They were very, very dirty and very, very scared."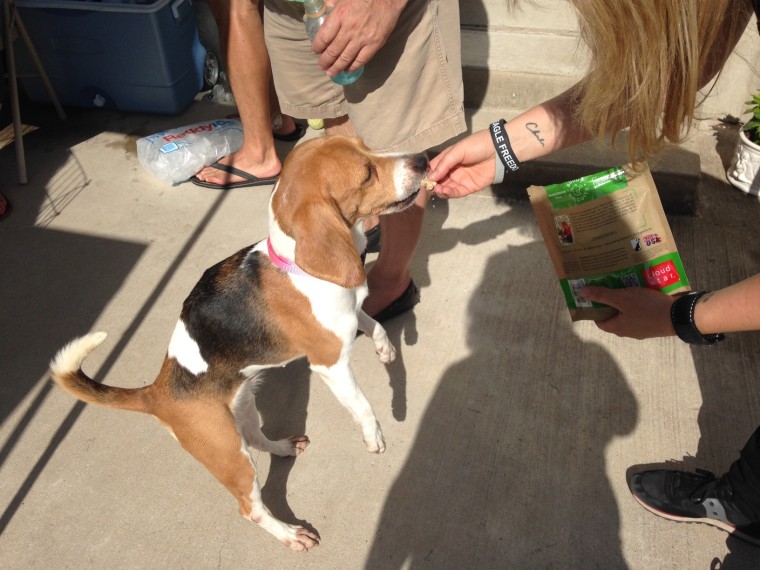 She gathered the dogs into a transport vehicle, then immediately drove to the safe house, which was volunteered by one of Beagle Freedom Project's former foster families.

"We carried them out of the transport vehicle and placed them in the backyard in the grass and let them be free for their first time," Keith said. "Some of them started eating the grass right away, but some were standing in shock, not really able to move. They were so scared."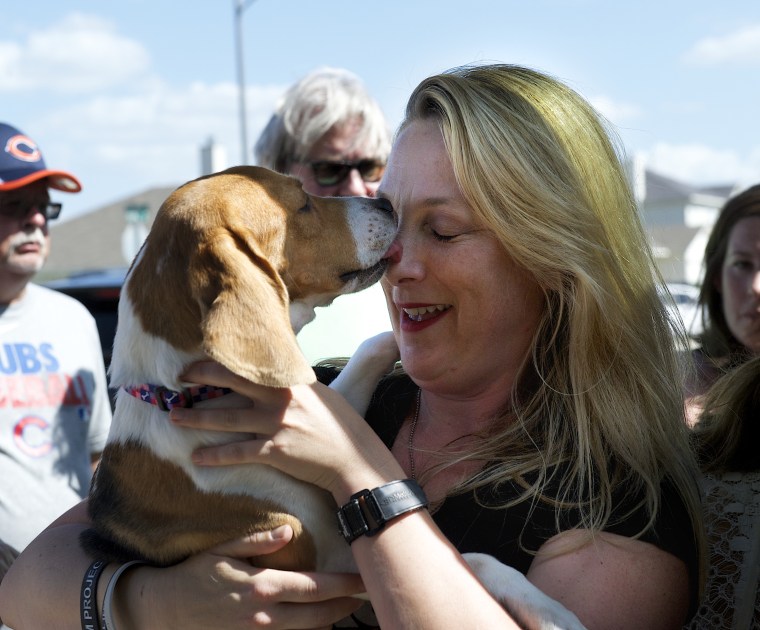 Three hours went by and only a few were adapting to being outdoors. "Only two of them would take treats," she said. "They others didn't even know what treats were." All seven dogs went home with foster families that night, and even after a few days, Keith said that they all seem to be doing remarkably better.

"They are all on antibiotics, getting cleaned up and getting spayed or neutered next week," she said, adding that a few are still avoiding human contact. The organization leaves animals with foster families for approximately a month before placing them in permanent homes.
"They're all doing amazingly well."