When Tracy Teuscher learned that her best friend was terminally ill she knew immediately she'd have to make some big life changes so she could spend as much time as she could with him.
"Any time he rang my phone or we made a tea date I would literally stop everything and be 100 percent there," Teuscher, 50, remembers. "It didn't matter that the house needed cleaning or the laundry needed to be done. You immediately figure out what's important."
Even the closest of friends rarely end up as primary caregivers, but there's still a big role for them to play, experts say. Whether it's cancer, early onset Alzheimer's or some other debilitating disease, a close circle of friends — or even one dear one —can sometimes provide the kinds of support no one else can.
"The person may feel he needs to be on his best behavior for the family and not show how emotionally distressed he is," says Richard Morycz, a professor of psychiatric medicine and social work at the University of Pittsburgh and a faculty associate at the university's Aging Institute. "Whether it's Alzheimer's or a terminal illness, having a friend say, 'this must be awful for you,' and then listening—that can be enormous." 
Beyond that, a friend can help bring back a person's sense of identity, Morycz says. "In early Alzheimer's or stroke, patients sometimes really struggle to maintain a sense of who they are as a person," he explains. "A friend can be a link to your past. And that past can really help you maintain your sense of self."
If your friend has early onset Alzheimer's focus on "the abilities the person still has," says Charles Fuschillo, president and CEO of the Alzheimer's Foundation of America. "See if you can still do the things you've done in the past with them, like listening to music or playing music."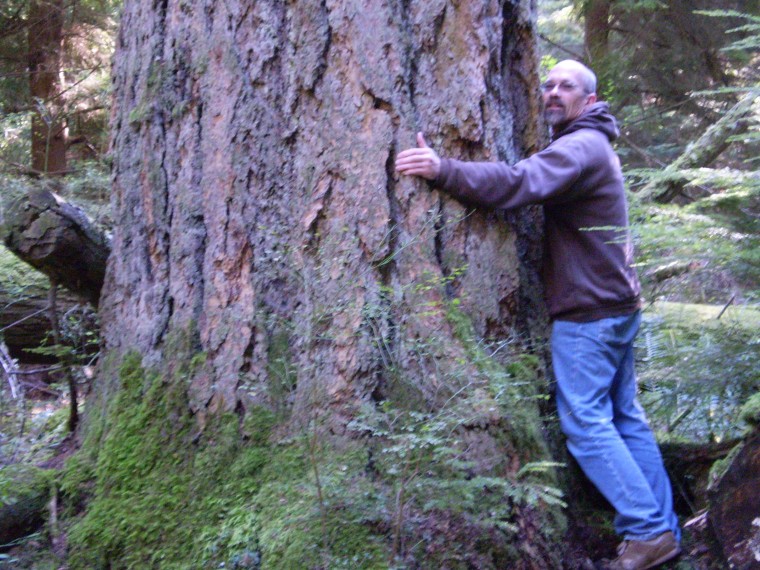 There was never any doubt in Teuscher's mind that she would be there for her friend, Dan Jondron when he was diagnosed with stage 4 throat cancer in 2006.
She had met Jondron several years earlier and the two immediately clicked. "I was an only child," Teuscher says. "So he was like the brother I never had... He was also a great person with a wonderful sense of humor."
The diagnosis was dire and Jondron was initially given just months to live. But those months stretched into years, allowing the friendship to deepen. Though the friends lived far apart —Teuscher in Canton, Ohio, Jondron in California before moving to Hawaii — they spoke on the phone during the week and would get together whenever possible. "It was never romantic, but we were soul mates," Teuscher says. "We were profoundly and deeply connected from the time we met and the more we shared, the more that was manifested."
Though Teuscher was not Jondron's primary caregiver, she did her best to stay in touch and provide support. She crocheted him "a big soft blanket (they called it The Love Blanket) and sent handmade herbal creams and remedies for pain and skin care, as well as little notes with prayers and meditations inside."

Friends who live nearby can help give primary caregivers a break. Decide how much time you can donate and talk to the family about being part of the caregiving.
"Tell them that during the day, or especially at night, you can be there so they can do chores or just get some mental refreshing," says Fuschillo.

Staying in contact can help adjust to the eventual loss.
"It's great for the person who is dying, I also think it's good for the friend, too," says Morycz. "If you see the person changing before your eyes — becoming physically incapacitated because of cancer or cognitively debilitated because of Alzheimer's—you can start the grieving process earlier. You have a chance to assimilate the changes and to better integrate the process. You have a chance for a longer goodbye."
That's made all the difference to Teuscher.
"It's been two years since he passed away and I think about him every day," she says. "I hear his words. I hear his laughter. There are times when I feel overwhelmed with sadness. But at the same time I am thankful for having been able to share that journey with him. "
Linda Carroll is a regular contributor to NBCNews.com and TODAY.com. She is co-author of "The Concussion Crisis: Anatomy of a Silent Epidemic" and the recently published "Duel for the Crown: Affirmed, Alydar, and Racing's Greatest Rivalry"