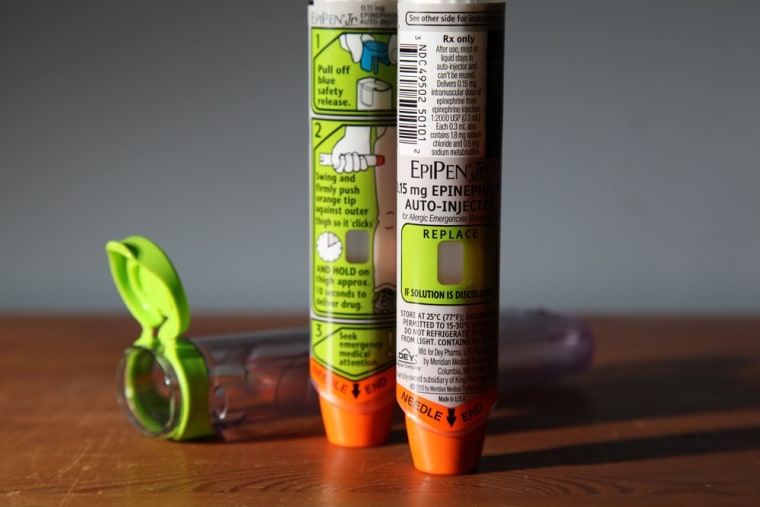 The death of a middle school boy who suffered an allergic reaction to fire ants during a football game has added fuel to the debate about whether schools should stock epinephrine, a potentially life-saving medication for severe allergy attacks.

Cameron Espinosa, 13, was huddling with teammates at Paul R. Haas Middle School in Corpus Christi last Wednesday when he started yelling, "Ants! Ants! Ants!," according to reports. After he collapsed, he was taken to Driscoll Children's Hospital where he died Sunday.
He died just one week after a bill was introduced to the U.S. Senate that would encourage states to require schools to stock epinephrine. The most well-known version of the medication is the EpiPen, a brand of the injectable form, which drives adrenaline into the person suffering an allergic attack.
"My baby could be here if there were more trained personnel on the field … an EpiPen or something could have saved him, at least," Cameron's mother, Josephine Limon, told NBC station KRIS of Corpus Christi on Tuesday.
Scott Elliff, the superintendent of schools for the Corpus Christi Independent School District, said in a press conference Wednesday that he would be meeting early next week with a local medical expert to explore expanding the availability of epinephrine – and making sure more staff members are trained how to use it. 

Even though staff at schools in 30 states, including Texas, are allowed to inject an EpiPen in students even if they do not have a prescription for it, only four of those states -- Virginia, Maryland, Nebraska and Nevada --require schools to stock it. 
Allergists say Cameron's death highlights the importance of making epinephrine available to all students in schools across the country. Because, they say, Cameron's mother is right – an EpiPen injection almost certainly would have saved the boy's life.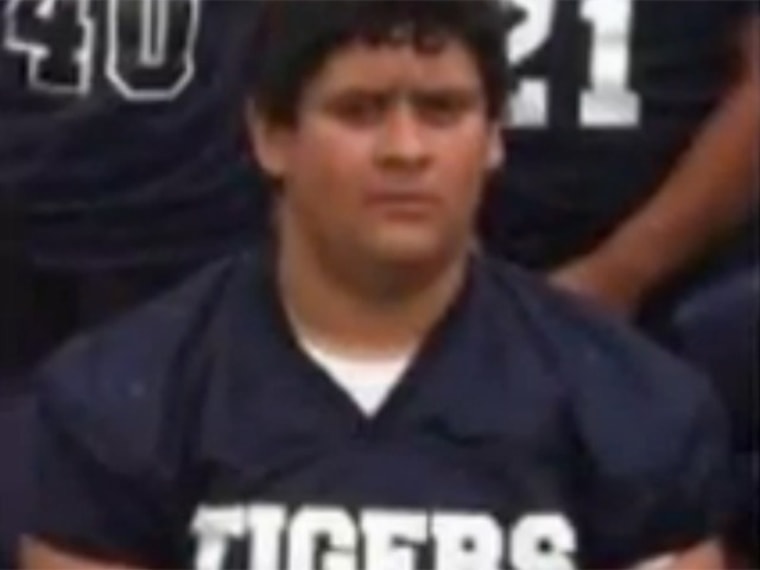 "It's very unfortunate that this happened. Why? Because this could have been avoided if there was access to the EpiPen," says Dr. Talal Nsouli, a fellow of the American College of Allergy, Asthma and Immunology. "Ninety-nine percent of these patients' lives are saved when the EpiPen is used at the right time and the right place."
EpiPens are usually associated with food allergies, which are on the rise in children, affecting nearly 6 million -- or 8 percent -- of American kids. An estimated 2 million people are allergic to stinging insects, like fire ants.
Death from anaphylaxis – a severe, whole-body reaction to an allergen – is rare, killing about 400 Americans each year, says Dr. Anna Nowak-Wegrzyn, an allergist at Mount Sinai Hospital in New York City. Food is the most common trigger, but stings from insects – like the fire ants that swarmed Cameron on the middle school football field – cause about 500,000 emergency room visits each year, and about 40 deaths, according to the ACAAI.
"Even though deaths from anaphylaxis are, fortunately, rare, any death could be preventable," Nowak-Wegrzyn says.
Cameron had no known allergies – at least, none that were recorded with his school, said Lorette Williams, director of communications for Corpus Christi Independent School District. And that, Nowak-Wegrzyn says, drives home the point that epinephrine, or EpiPens, should be readily accessible in every school.
"Many allergic reactions occur on the first known exposure," she says. "You may not know your child is at risk until anaphylaxis happens."
The idea of a medication like epinephrine being available to all students, even those without a prescription, makes some parents and school administrators nervous – but even if an EpiPen is injected into a kid who didn't actually need it, the medication won't cause any harm, allergists say.
"This is an extremely safe medication in kids," Nowak-Wegrzyn says. The EpiPen injects the allergy sufferer with a measured dose of adrenaline, causing a temporary increase in blood pressure, which drops during a severe allergic reaction. The injection also opens up the person's airways. But the body breaks the medication down very quickly, and within five minutes, it's out of your system. You still need to call 911 for emergency help even after you use an EpiPen, doctors say.
But the EpiPen is of no good to anyone, of course, if no one knows how to use it. Nsouli cites a recent study that found nearly 75 percent of people who own an EpiPen have no idea how it actually works, so training school nurses, teachers, coaches and even allergic kids themselves is key.
Because even if an EpiPen is at hand, it needs to be used immediately – there's no time to waste trying to read and understand the instructions for the first time, Nsouli says. The longer you wait, the less effective the EpiPen will be, so keeping the EpiPens in the school nurse's office across campus isn't always helpful.
"The big problem that we have is that patients and people do not take this topic seriously," he says. "They think that if there is an emergency, that they have time to call 911, that they have time to go to CVS and get the Benadryl, that they have time to go to the doctor, or that they have time to go to the house and get the EpiPen.
"This is a big mistake, because when anaphylaxis occurs, it is a life-threatening condition," Nsouli says. "The blood pressure will drop, the throat will start to close and the end result can be death."
Here are the symptoms that Nsouli, Nowak-Wegrzyn and other allergists say may signal a severe allergic attack:
Respiratory symptoms, like coughing, wheezing, sneezing, shortness of breath or difficulty breathing.

Symptoms from the throat, like being unable to swallow, or having a suddenly hoarse voice.

Skin reactions, like hives or swelling on the skin or face. 

Vomiting, feeling dizzy or fainting.