/ Source: TODAY Contributor
Matthew Scalice spends a lot of time thinking about the future. Maybe that's because he almost didn't have one.
On September 1, 2012, Matthew, then 15, suffered a cardiac arrest while swimming in a friend's pool in their hometown of Santa Clarita, California.
His heart's electrical system went haywire and his heartbeat became irregular. The life-giving blood that was keeping his brain, kidneys, lungs and other organs alive was disrupted. Within a few seconds, he wasn't breathing.
But Matthew was one of the lucky ones.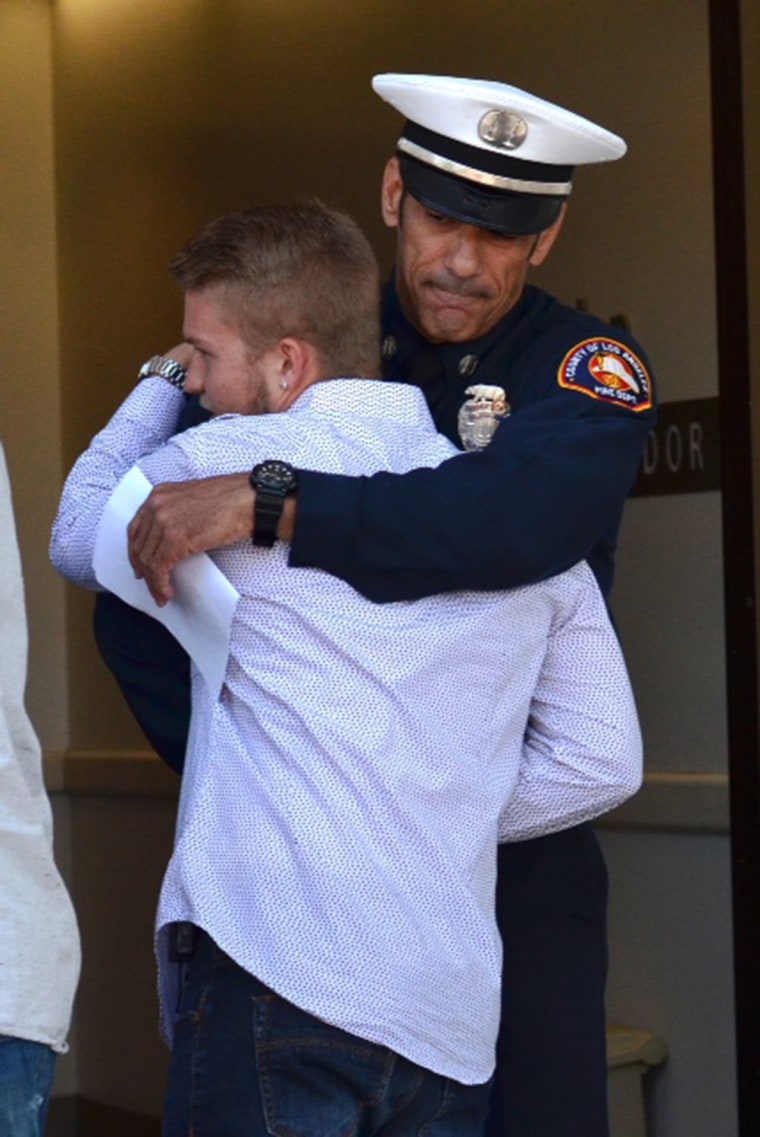 He believes he owes his life, and all of its promise, to his quick-thinking buddy, the first responders who provided care and transported him to a medical team of trauma experts — including one very special intensive care nurse.
That Saturday evening was just a typical night for a couple of California kids.
After enjoying a meal of home-made pizza, Matthew and his buddy Josh Lucia went for a swim in the Lucias' family pool. Both young men were athletes and loved the water. They took swimming lessons for years and had lifeguard training.
And like all competitive young men, they figured they would race across that pool.
Despite having asthma, Matthew loved swimming under water and could hold his breath with little problem. But when he came up for air, he collapsed.
Don't hold your breath: CDC reports on pool accidents
"I thought he was kidding around, just joking, and then in a few seconds I realized this wasn't a joke," says Josh, who dragged his buddy out of the pool and immediately began administering chest compressions. Josh's dad, Jeffery, began giving Matthew breaths. Josh's mom, Beverly, called for an ambulance.
Within minutes, emergency medical services personnel from the Los Angeles County Fire Department showed up.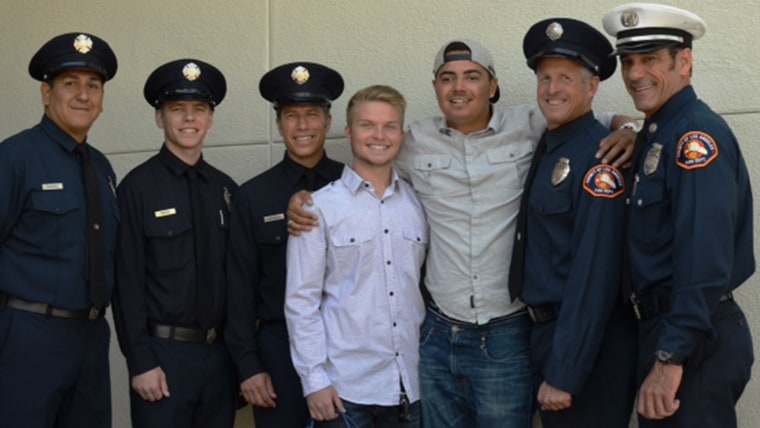 "I remember this particular case, and all I could think of is this young man has his whole life ahead of him," says firefighter-EMT Rob Chapin, who was among the first on the scene.
"You always think of cardiac arrest happening to older people, not teenagers," says Chapin. "But it does happen, and it's always tough to see."
Every day in the United States, more than 1,000 people, including about 26 kids, suffer non-traumatic cardiac arrest outside of the hospital, according to the American Heart Association's Heart Disease and Stroke Statistics — 2014 Update, published in the journal Circulation. Survival rates for young people are only about 5 percent.
Although CPR can help save lives, it isn't "nearly as effective as your own cardiac function," says Dr. David Hanpeter, trauma medical director and chief of surgery at Providence Holy Cross Medical Center in Mission Hills, California.
"After about four minutes, you can start to lose neurons, and it's really a matter of trying to do all you can as quickly as you can," says Hanpeter, adding that Matthew had no pulse for about 20 minutes.
He determined Matthew's best chance for survival would be a technique called targeted temperature management (previously called therapeutic hypothermia) — the intentional lowering of body temperature to help prevent cell death.
Matthew's body was cooled to about 90 degrees and over the course of 24 hours, his body was gradually warmed up. He spent 12 days in a medically-induced coma to help his body heal and was discharged after spending more than 20 days in the hospital.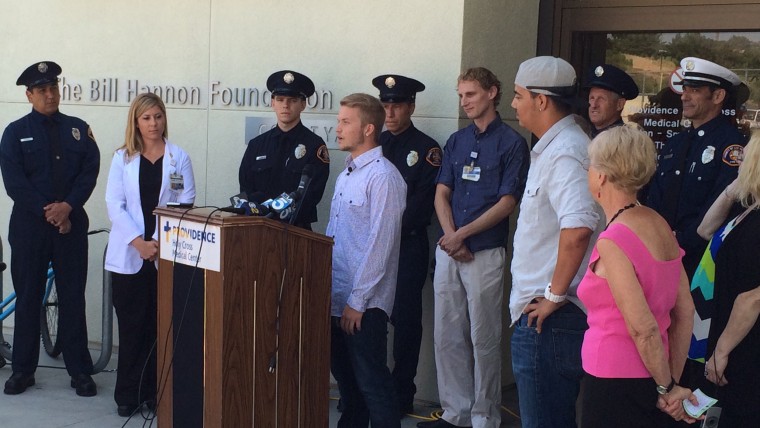 Although he doesn't remember much about the incident, Matthew does remember his some of his hospital stay and clearly remembers one particular caregiver, Michael Andringa, a 34-year-old intensive care nurse.
Andringa was one of the first faces Matthew saw after he was brought out of that medically-induced coma.
"I looked into his eyes, and his eyes were so kind, and I knew everything was going to be OK," says Matthew, who is now 17, and suffers no permanent physical or neurological damage.
Someday he hopes someone will look at him the same way.
Maybe someone will.
Matthew, who graduated high school Thursday, plans on getting a bachelor's degree in nursing. Eventually, he would like to get a master's degree in nursing, too.
"I think I'm pretty good to go," says Matthew, who will be celebrating his 18th birthday in August. "I can't tell you how grateful I am."
Josh is happy, too. "I'm so proud and he's going to be a really good nurse," says Josh, now age 18 and a private in the U.S. Army Reserve.
As to that nurse who made such a difference in Matthew's life:
"I'm touched that I influenced him so strongly, but he influenced me a lot, too," says Andringa, who talked to Matthew even when he was in that medically-induced coma.
"In the ICU, we see a lot of patients in bad shape, and it's nice to see someone who survived and thrived and now is considering going into nursing," Andringa says. "I think that's just amazing."
This past Tuesday, Matthew met with the people who helped save his life.
It's the first time he's seen his medical team since he was discharged, and the first time he's ever met those first responders.
"Love is the most powerful force in the world," says Matthew. "Never stop loving. It will save you one day."