When Tom Gould, 56, went into cardiac arrest at his Illinois home on Feb. 6, the quick thinking of his teenage son may have saved his life.
Gould went to tell Brendan, 16, that he was taking his daughter Grace to a friend's house. Brendon recalls sitting in his room doing homework at the time.
"Next thing I knew, he grabbed the wall and fell," Brendan told TODAY. "I paused for a second and asked what was wrong." When Gould didn't answer, Brendan rushed to his father's side only to find that Gould had turned purple. Brendan and Grace immediately called 911.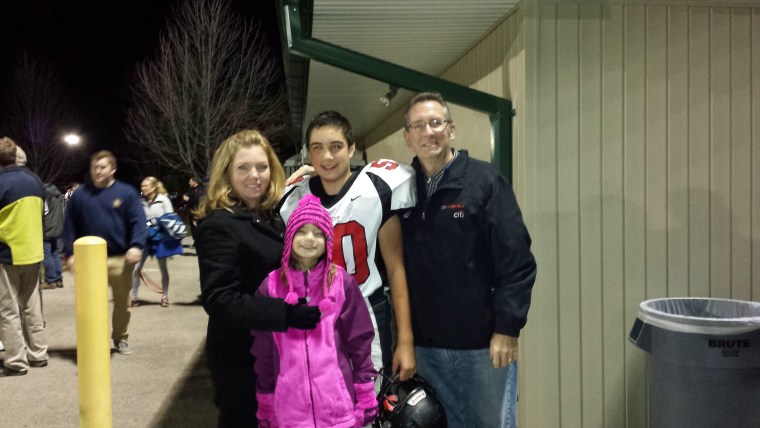 The operator instructed them to perform CPR, which Brendan had never done before. With the real-time instruction of the operator, Brendan performed CPR for two minutes until an ambulance arrived. "I wasn't really scared," Brendan remembered, noting there wasn't much time and he knew he had to act fast. "If I didn't do CPR, he would have died."
RELATED: 6-year-old saves grandpa's life after jet-ski accident: 'He's a true hero'
Every minute that passes without the administration of CPR decreases the chance of survival by 10 percent.
Gould already took medication for a premature ventricular complex, an often benign heart condition. He had received the diagnosis 20 years prior, but nobody knows what really precipitated his cardiac arrest in February.
Two months later, Gould says that he is at "85 percent" of where he should be, but is still learning to manage fatigue caused by his new medications.
RELATED: 'He wouldn't give up': Hero boy follows hunch to save elderly woman
"I have no recollection of the incident," Gould said. "My only memory of earlier in that day was coaching my daughter's basketball game." He woke up days later in the Advocate Good Shepherd Hospital in Barrington, Illinois, next to his wife, Noreen Gould, who had been out of the house during the cardiac arrest. "The first thing out of my mouth, and I was intubated at the time, was 'I can't believe I had a heart attack,'" Gould said. "[Noreen] didn't tell me that I had a cardiac arrest."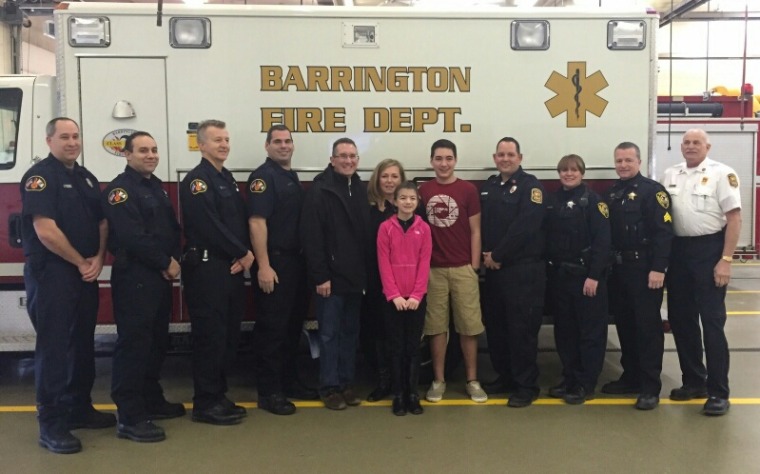 Cardiac arrest happens when the heart's electrical system malfunctions. While a heart attack is the result of a blockage that impedes blood flow to the heart, a cardiac arrest can occur in an otherwise healthy heart, and leads to the heart failing to beat at all. Cardiac arrest often causes a much swifter death than a heart attack, which does not stop the heart from beating.
RELATED: Heroic 7-year-old boy saves his aunt from drowning at Ocean City water park
Coincidentally, an Illinois state law passed just two years ago mandates that all high school students take a CPR course before graduation. Former Illinois Governor Pat Quinn signed the bill after high school student Lauren Laman died at her school when nobody used CPR while waiting for an ambulance.
Brendan was scheduled to start the class just two days after the incident, likely making him one of very few young people to have performed life-saving CPR before they had even taken a class.