On July 8, 2014, Jessica Nelson's life changed forever. She was driving back to her home in Tracy, Minnesota, and was the only car on the gravel road. The last thing she remembers is driving down the road.
She learned what happened next from the authorities: Her car went into a ditch and flipped five to seven times.
When a farmer spotted Nelson, now 18, and called 911, her car had landed on the driver's side window and her legs were sticking out of it. From there, Nelson was taken to a local hospital then flown to Sioux Falls, South Dakota, where the area's largest hospital was located. She remained there for the next 18 days.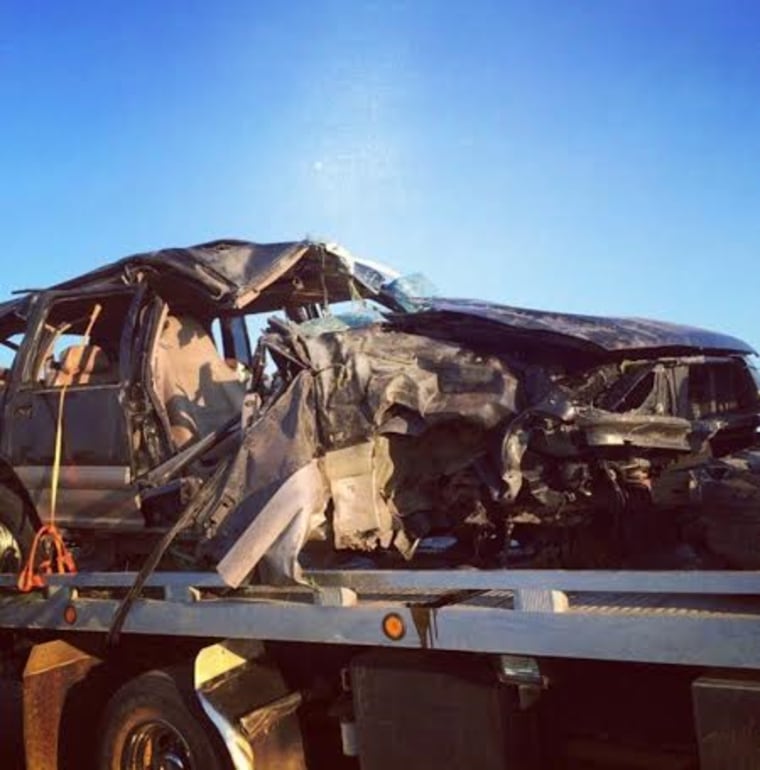 Her injuries were extensive — a compound fracture in her right tibia, broken fibula, torn ligaments, deep cuts that required stitches all over her body, burns across her waist and arms, tendons severed in half, holes in her lungs, hematoma in her eyes, broken bone in her face and a bad concussion.
RELATED: Mom warns about seat belt safety after daughter nearly sliced in half
But the worst was yet to come: The lifelong athlete soon learned she had a major infection in her leg, which doctors feared would need to be amputated.
So she and her family decided to get another opinion. In October 2014, her doctor referred her to the Mayo Clinic in Rochester, where they had another idea: Remove three and a half inches of the infected bone and then apply a Taylor Spatial Frame to her leg to lengthen the bone. But Nelson's life would change dramatically.
"The doctor told me that I would never play competitive sports again," said Nelson, who lived for playing basketball and volleyball.
After a nine-hour surgery (the 10th surgery Nelson had during the recovery process), the device was in place and Nelson began to gradually feel its 10 pounds on her leg.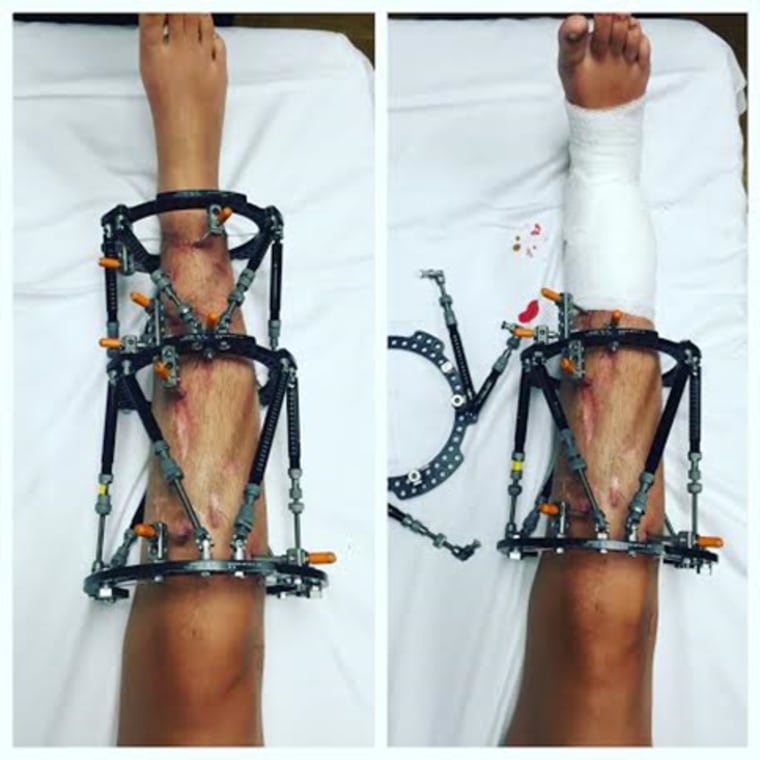 "I gradually felt every screw, every pin and every movement right to the bone," she recalled. "If someone touched the bed, I would know. It was a lot to adjust to."
A week after the device was applied, Nelson was required to turn the apparatus, which screwed three rings into her lower leg, three times a day, to lengthen the bone by a millimeter each day.
RELATED: Surfer Bethany Hamilton talks recovery and faith, 13 years after shark attack
"There were nights where the pain was so bad, I was throwing up on the bathroom floor," she remembered. "I would tell my mom to just take the apparatus off because it was so horrible."
Nelson stuck through the pain and after 100 days, she could finally stop turning the device to allow the bones to consolidate and heal.
"I felt somewhat relieved that part was over, but I still didn't know what was going to happen or how my leg would recover," Nelson recalled. In other words, this was not the time to take a sigh of relief.
About eight months later, part of the apparatus was taken off of her leg and it "was amazing," she said.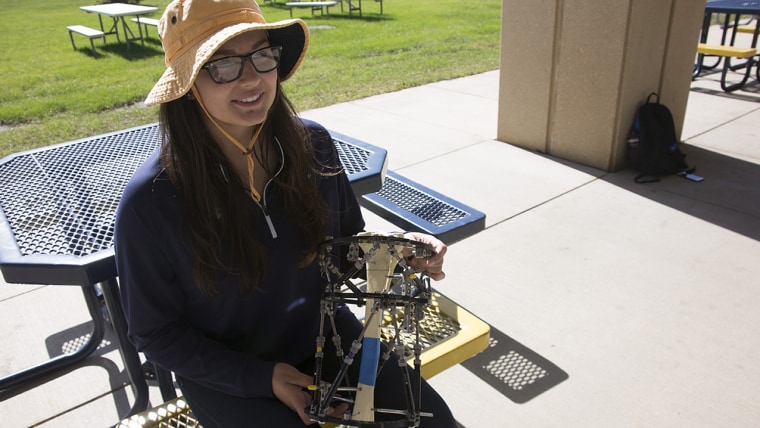 Finally in November 2015, the remaining rings of the Taylor spatial frame were removed and Nelson could walk with crutches, instead of the wheelchair she had been used to using. She didn't need to undergo physical therapy, but worked on strengthening her leg since it had atrophied after not being used for so long.
Two months later, she was off the crutches and walking again.
"It was the most amazing feeling," she said. "To be able to be independent in that sense was amazing! I felt truly blessed."
RELATED: 'I'm not my hair': Breast cancer patient fights for her right to be bald
In February 2016, she had a routine appointment with her doctor to review her leg's recovery.
"They took X-rays and said that my leg had healed better than they thought it would, and I was cleared to play sports again! It was a miracle! I immediately called my club volleyball team to start practicing with them," she remembered.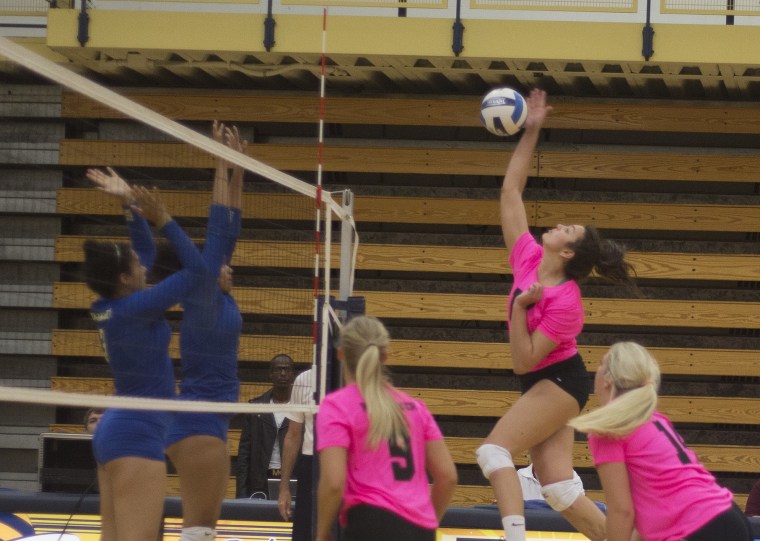 Nelson faced a minor setback in March 2016 — her new bone couldn't handle all of the exercise she had been doing, so she had a short surgery where doctors added a rod to her leg that makes it "unbreakable," she said.
Through it all, Nelson has maintained a positive attitude and a drive to never give up, which she attributes to her newfound faith in God. Today, she's a starting member of her volleyball team at the Rochester Community and Technical College.
"I have a new perspective on life," she said. "I may not be the athlete I was physically, but mentally I'm a way better athlete."