With 90 seconds left in the basketball game, high school senior Robert Lewis hopped off the bench and walked onto the court for the first time in his career.
He was carried off of it a hero.
The 19-year-old, who has Down syndrome and was team manager at Franklin Road Academy in Nashville for three years, hit a game-ending three-pointer on Senior Night earlier this month, sending fans from both teams pouring onto the court.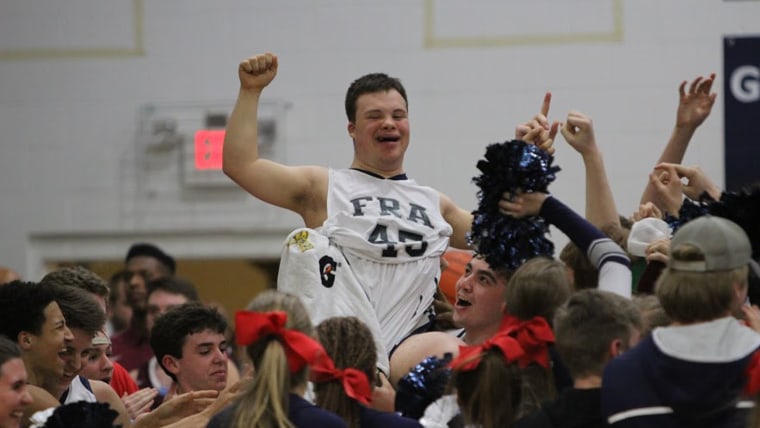 "It was really pandemonium," Franklin Road coach John Pierce told TODAY.com. "Robert was just kind of the calm in the storm, really, and he seemed unaffected … [as if] it was a normal thing for him."
RELATED: See photographer's inspiring photos of kids with Down syndrome
It's tradition at Franklin Road to allow team managers to dress for Senior Night. One of Robert's teammates didn't suit up so that he would have a uniform.
Still, Pierce said the Feb. 5 matchup was "a really special night." He couldn't remember seeing two teams cheer like they did for Robert, whose younger brother Matthew played for their opponent, University School of Nashville.
RELATED: Champion gymnast with Down syndrome overcomes obstacles, inspires others
The moment Robert checked into the game, USN's coach put Matthew in to guard his brother.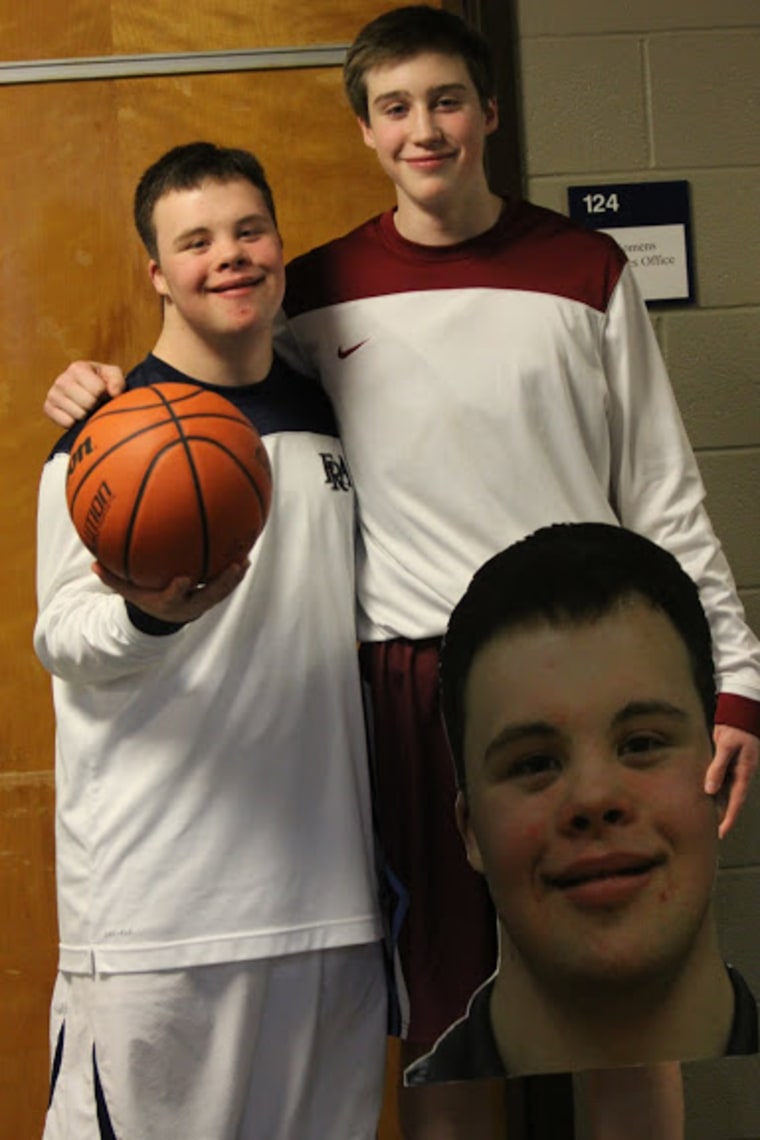 "It was a really special night," Pierce said. "In the past 10 years we have had some good moments of having managers come in and scoring. Obviously, we have never had anything like what happened with Robert. It was unbelievable."
Lewis' three-point bucket came with only seconds remaining in the game. Moments earlier, he'd air-balled his first attempt.
RELATED: Special Olympics athlete on upcoming World Games: 'Be determined and fearless'
Robert said he was proud that Pierce and his teammates believed in him.
"I feel happy that I made the shot," he told TODAY.
His teammates even gave him a new nickname.
"They call me 'Money Robert' ... because every time I play basketball, I can make a shot," he said.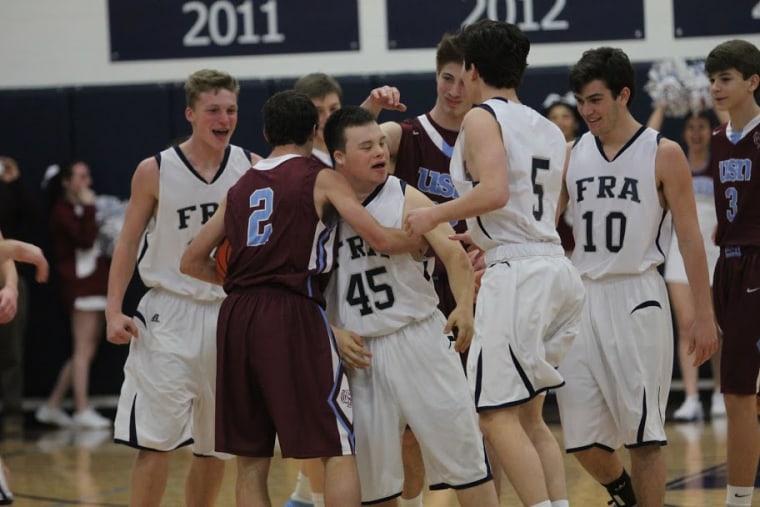 The Lewis brothers' mother, Judy, told TODAY.com she felt overwhelmed watching the students carry Robert around after he drained the three.
"Robert gives so much to everyone. He's a very positive person, a very supportive person, and all of his years of joy that he has given to others, all of that came back to him in one moment," she said. "That was a gym full of Robert Lewis fans."
RELATED: 'Don't mess with me': MMA fighter with Down syndrome sues to get back in the ring
Robert plans to attend college after graduation, and he has bittersweet feelings about leaving his high school friends.
But he will never forget making a three-point shot to end the last home basketball game of his managing career.
"I feel good about how much people love and care about me," he said. "This is a thing I will remember."