Have no fear, Hoda: 50 today is more in line with fabulous than frumpy. Just ask models in an industry where 24 is considered older.
"When I handle models, I just think of them as beautiful women," said Patty Sicular, director of Trump Legends, which represents supermodel Carol Alt, 53, and other women into their 80s. "The industry has followed. They agree that women are beautiful at every age."
For Alt, the host of FOX News' "A Healthy You & Carol Alt," the health and beauty changes that come with aging were a surprise. "My mother's generation didn't really talk about that stuff," she told TODAY.com. "A lot things were just a shock to me ... I think women need to know what's going to happen and know what's next."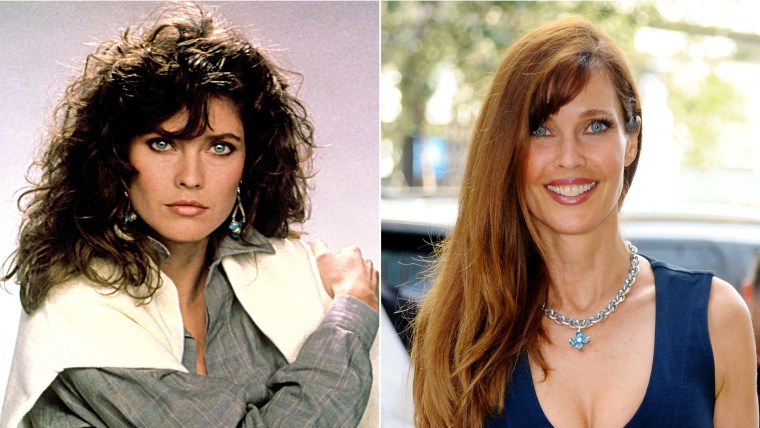 Although Alt certainly doesn't shy away from fashion, she does suggest that women in their 50s not wear things that are inappropriate, even if they are thin enough to fit into them. "I see all these women trying to mimic young girls," she said, with puffed-up lips, hair dyed too blond and being "super, super" thin. "I think over a certain age, being too skinny makes you look older."
Instead, she said, it's about looking the best for your age. "There's something about growing old as gracefully as possible," Alt said. "I'm not against work, I'm just against too much work where you're trying too hard and people can tell."
"You're 50. Be graceful, be gorgeous. Embrace it because the more you fight it the more ridiculous you look," Alt said. "I don't care how much plastic surgery you get, a 20-year-old guy is not going to look at the 80-year-old woman. Meanwhile, the 40-year-old guy is looking at that 80-year-old woman, and that's cool."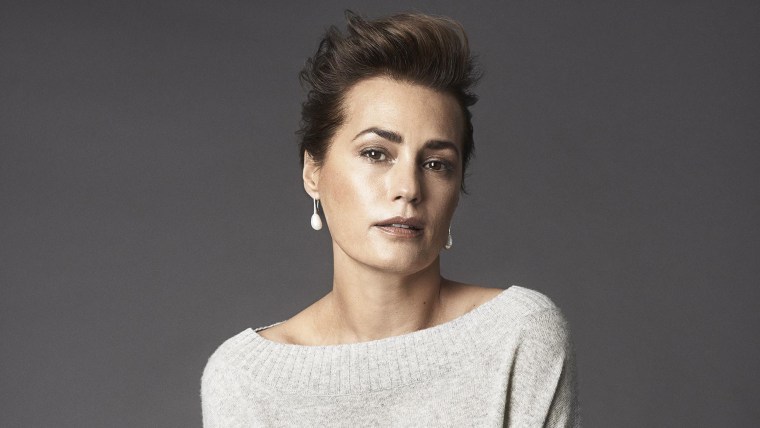 More mature models are definitely en vogue in the industry. Legendary agency Wilhelmina International has conducted a model search for women 30 and older, with several contestants 50 and older. AARP The Magazine also held a contest last year — "The Faces of 50+ Real People Model Search" — and TODAY's own Kathie Lee Gifford and Hoda Kotb were among the judges. And just this week, supermodel and mother Yasmin Le Bon, 49, appeared in ads for Winser London Autumn Winter 2014. Then there's 81-year-old Carmen Dell'Orefice, still relevant in fashion week shows and ad campaigns. 
For Roxanne Gould, 55, modeling started when she was 3. She lived in Europe for 10 years in her 20s and continues to model today with IconicFocus Models. And gray hair has become her signature.

Video: Let's talk about sex (after 50)
After dyeing her hair brown for years, she stopped when she turned 40 "and it just catapulted me into a whole new niche with having salt-and-pepper hair. I work more now nationally with gray hair than I did with dark brown hair."
Gould operates the Image By Roxanne modeling school in Boulder, Colo., where students start at 13 and go into their 50s. In addition to guiding them in the financial aspects of the modeling industry and practical tips, she espouses a philosophy that fits for any age, models or not.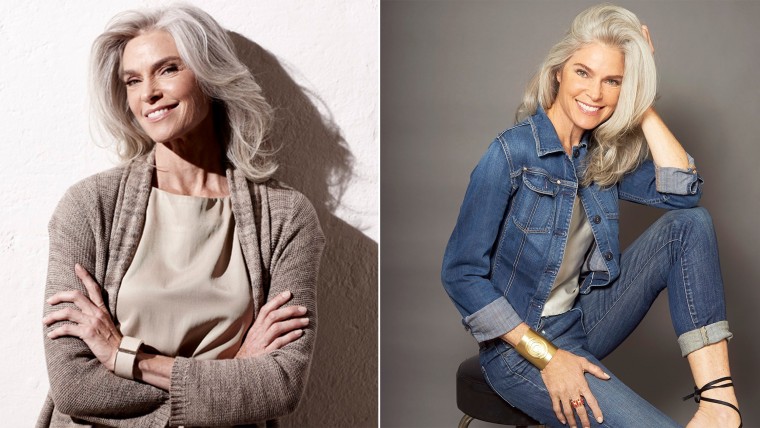 "What I consider to be beauty is not your hair, not your clothes, not your makeup — though that helps," Gould said. "It's your energy, it's your thoughts, it's where you put your mind ... how do they see their own reflection? With disgust or love or admiration and gratitude? Those change a person's energy. How you make other people feel, that's what they remember about you."  
Not your Mrs. Robinson fantasy: The brutal truth of dating after 50 
While that is true, Gould concedes that the process is not easy. "I admit I look in the mirror and I don't really recognize who it is. I still see myself or know myself as a young woman," she said. "It's such an interesting path to be on, to see these changes I'm going through. It's almost like a metamorphosis — who am I becoming? I think that if we listen to our bodies as we age, it helps you age gracefully."
Slowing down and changing your beauty regimen is far from letting yourself go, she said. "I'm a big believer in trying to maintain what you have and care for what you have," she said. "Try to dress and groom yourself to be as attractive as you can. It also lets you feel confident.
"I'm sure I've read and heard and talked to women that try to grab on to the past and try to hold on to the past and it slips through their fingers and they freak out. So it takes courage to allow it to slip through your fingers, because it's gone. It's over, it's past and, personally, I want to be in the now and look forward to the future and be grateful for the past. I don't have all that youth. I don't want to sour my life by trying to grab onto it."
They were once "just" supermodels, now they're designers, business owners, TV judges and moms. Take a look at these gorgeous ladies as they were at the height of their celebrity — and now.