This summer, TODAY wants to inspire you to try something you always wanted to do — and our anchors are going to be right there with you.
For our series "Summer of Yes," TODAY anchors will be spending their summer crossing an item off their bucket lists. Read on to see what our crew is up to — and join in yourself by telling us here something you've always wanted to do that you will tackle this summer.
Hoda Kotb
This summer, Hoda wanted to combine two of her favorite things: music...and surprising people. Thanks to Rascal Flatts, she did just that.
She grabbed the country stars after their recent concert on the plaza and thanks to an NBC page and a little disguise, they surprised a group of tourists during a studio tour. Their reaction was priceless!
Al Roker
Al is going to give a group of remarkable kids in New York City the thrill of a lifetime: a trip to the Grand Canyon.
"I think the toughest part of growing up in an urban area is that you tend to see the same thing over and over again," Al said. "It's harder to get to some place different than where you're from."
Al's loved the Grand Canyon since he was a child — he even proposed to his wife there! So this summer, he wants to share that special place again with some special seventh-graders growing up in New York City, just like Al did. Jahdice Dawkins, Jayson Miguel Rodriguez and Abdourhmani Diallo, three stellar kids with big dreams, are going with Al to the Grand Canyon this summer.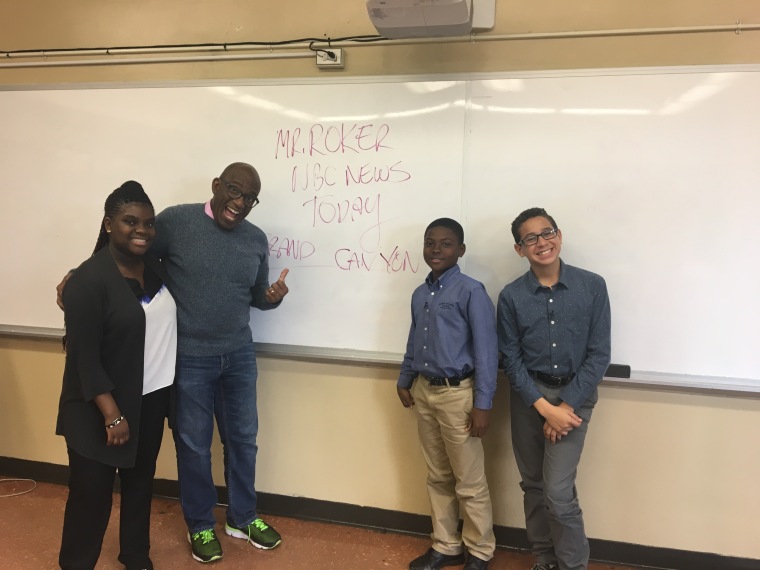 "I hope when they look at this...they see the possibility that time can afford you," Al said. "They can still do something great because they could see something great."
Carson Daly
Carson is going to do something he's wanted to do forever: brew his own beer. He teamed up with Andrew Burman, the co-owner of Brooklyn's Other Half Brewing, to create the beer "On The Daly."
"I like a simple American-type beer, but I wanted to give some oomph and a little more flavor with this special crafting taste," Carson said. And that's exactly what he created with his beer that will be available this summer.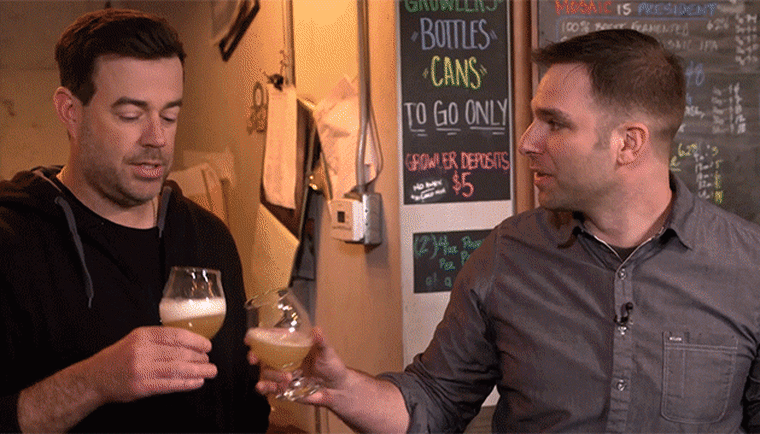 All proceeds made from the brew will go towards helping military families. Stay tuned for more details!
Savannah Guthrie
This summer, Savannah is hitting the tennis court.
"It's not going to surprise anyone that I wasn't a great athlete growing up," Savannah said. "I've always been a klutz. I've never been good at sports. I always as the last person chose for any sports team."
While she spent her summers at tennis camp when she was growing up, she's been wanting to sharpen her tennis skills as an adult. She'll be working on getting better at tennis each week, and fortunately for her, a few tennis pros have some advice.
"One tip I like to give people is to say just win," Serena Williams told Savannah in a video. "Works for me."
Savannah's goal for the summer: Beat Matt Lauer in a tennis match. Stay tuned to find out if it happens!
If you have something in mind that you always wanted to try, we want to know about it! Tell TODAY what's on your list here.