In January 2014 Lydia Dziubanek felt profoundly unhappy. She was overweight and trapped in an emotionally abusive relationship, while raising three young boys. As she struggled with depression, she started having suicidal thoughts.
"It was complete and utter hopelessness," Dziubanek, 38, told TODAY. "Telling people that you are struggling with your marriage is very, very hard. I didn't feel comfortable letting anyone know."
Her now ex-husband also taunted her about her weight. At the time, she weighed 250 pounds at 5 feet 2 inches tall. But Dziubanek, who was overweight her entire life, didn't believe she could ever lose the weight.
As the abuse and despair increased, the Banning, California resident actually considered taking her life. She got into her car, thinking she might drive it off a cliff, but instead she found herself standing in the middle of a gym.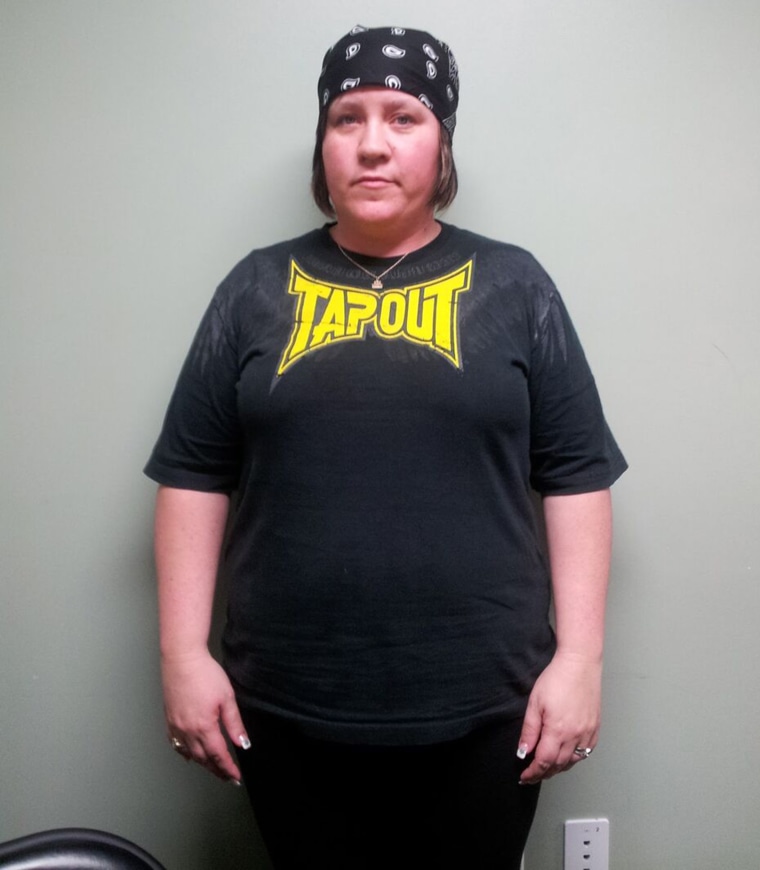 "The full force of what I had almost done hit me like a ton of bricks and I realized I had to change," she said.
Dziubanek walked up to the biggest trainer in the Anytime Fitness, Mike Rike, and admitted she was desperate for help. He took her over to an exercise machine and asked her to start. When she finished, he told her that he'd see her the next day.
"It helped me survive. It helped me get through the day. Someone was expecting me to be there the next day," she said. "...Those were the first tiny steps that gave me to tools to help deal with depression."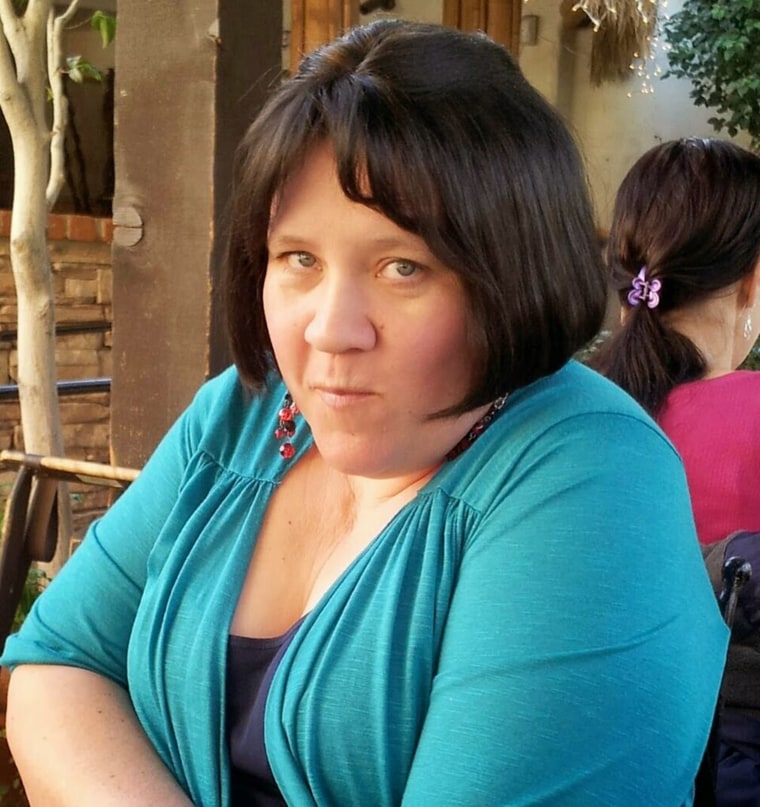 Dziubanek, who also went to therapy, had never worked out before. During the first month of exercising with Rike, she shed 17 pounds. Then he recommended she meet with a nutritionist and she changed her eating habits by introducing healthier foods, such as lean proteins, vegetables and fruit, and cutting processed foods and soda.
After only a month, Dziubanek felt emotionally strong enough to leave her husband and by May 2014 they divorced. After over a year of working out and eating healthy, she dropped 94 pounds and weighed 156 pounds. Then she changed her goals and has been building muscle. She now weighs about 170 pounds and she's currently working on doing an unassisted pull-up.
"You go through different stages," said the fourth grade teacher. "It is very important to identify what goal you want to reach, hit that goal and constantly be changing them."
Dziubanek feels happy and proud with what she's accomplished.
"I learned I was stronger," she said.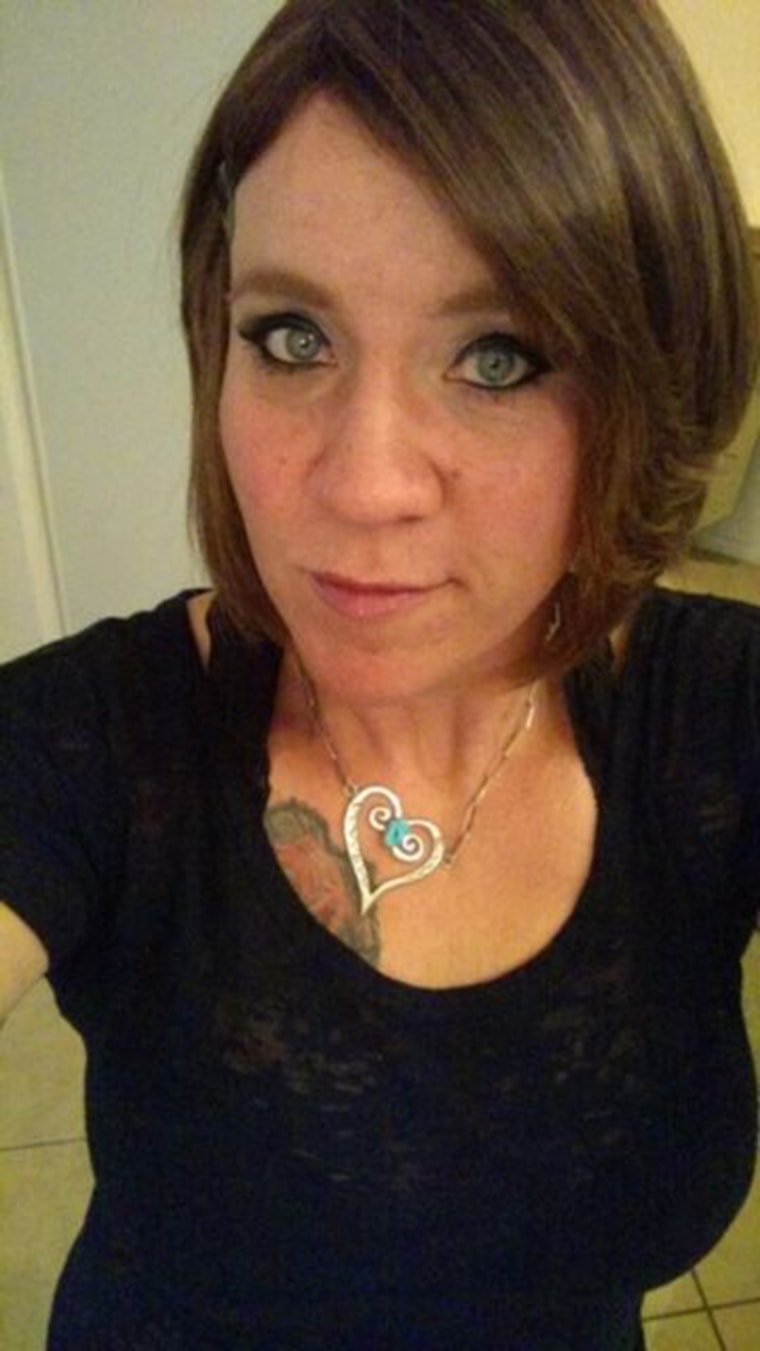 Dziubanek provided tips for others hoping to lose weight.
1. Set small goals.
"At first the goal for me was to get to the gym. Let's get me through today. Now this week," she said.
Having such small goals made losing weight easier. Focusing on losing 20 pounds instead of 80 or doing one pull-up felt attainable to Dziubanek and she met these goals.
2. Have someone keep you accountable.
At first, Dziubanek needed Rike to tell her to show up to the gym and work out a certain amount of times. Having a schedule and someone that expected her kept her focused.
"It is so crucial and important to get accountability and help. You cannot do it on your own," she said.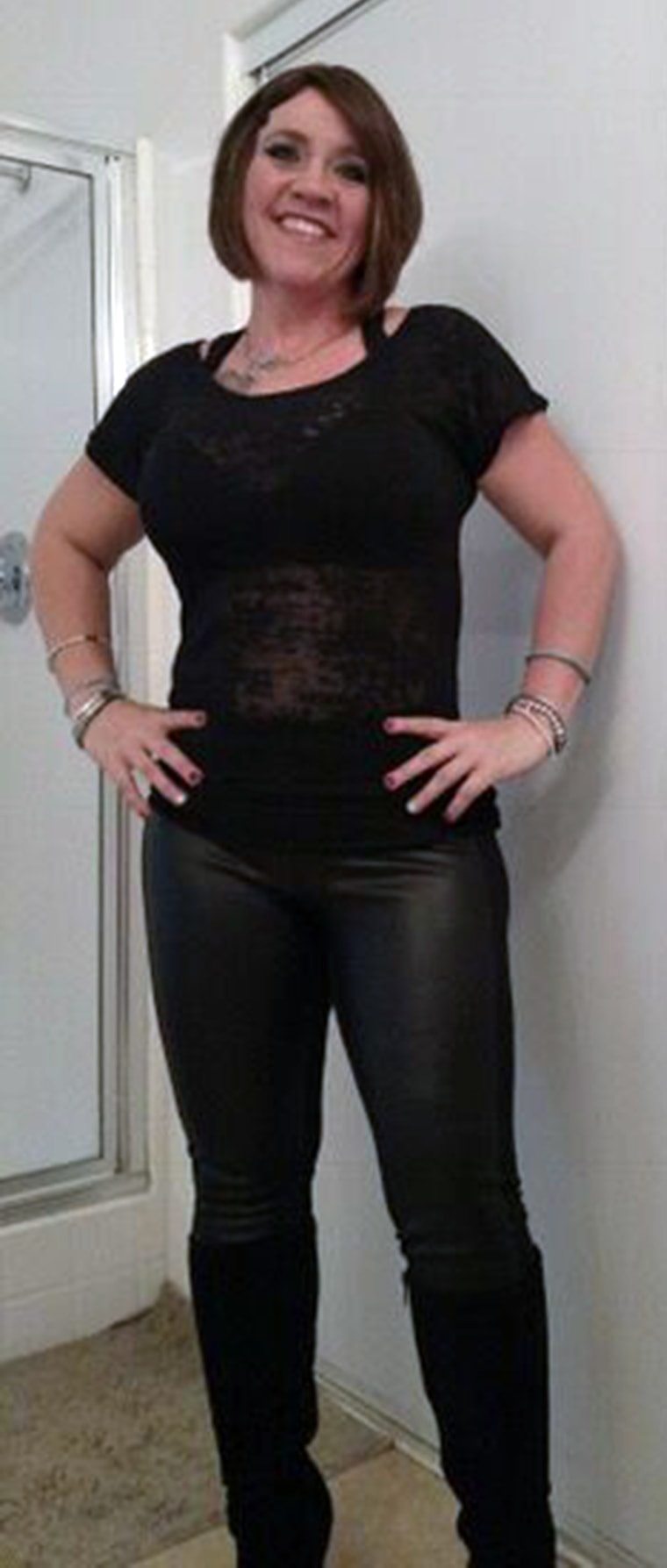 3. The numbers on the scale don't define health.
Because she was overweight, Dziubanek felt like she had to lose a lot of weight. But she soon learned that success took many forms. Understanding that has allowed her accomplish much more than she thought she could.
"After I got down to 175, then my goals changed. I didn't care about the weight so much. I wanted to be able to do push-ups … I wanted to pull my body over a wall or whatever," she said.
For more inspirational stories, check out our My Weight-Loss Journey page.