Germaphobes, stop reading right now: This is probably going to gross out even the most casually messy of all of us.
You're probably already aware that your hotel rooms and items in your home are pretty much hives for bacteria. But have you considered just how clean (or not) the airplanes you're traveling on are?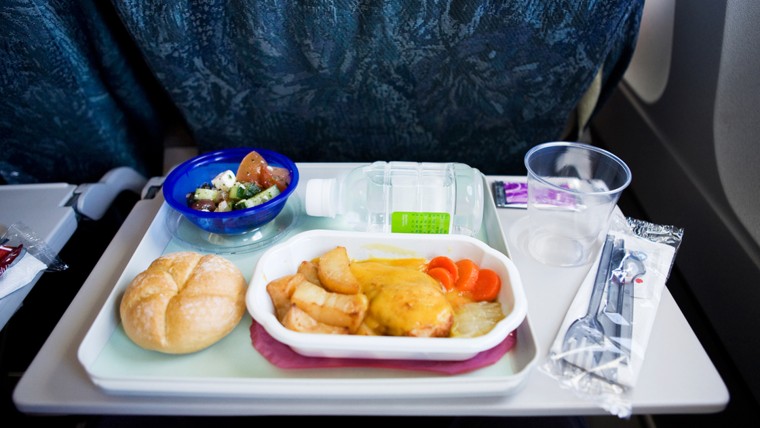 Based on a new study by Travelmath given to TODAY exclusively, parts of airplanes are filthy. The four dirtiest places are:
Tray tables
Overhead air vents
Lavatory flush buttons
Seat belt buckles
The website sent a microbiologist to collect 26 samples from five airports and four flights to get the results. Tray tables turned out to be 195 percent more likely to contain bacteria than the average cellphone (which we've already learned is 18 times dirtier than your toilet handle at home).
Continuing the flying horror, the study also revealed that the dirtiest places in airports are the drinking fountains and the locks on bathroom stalls.
The good news: All samples from airports and flights tested negative for fecal coliforms like E. coli, which can be infectious.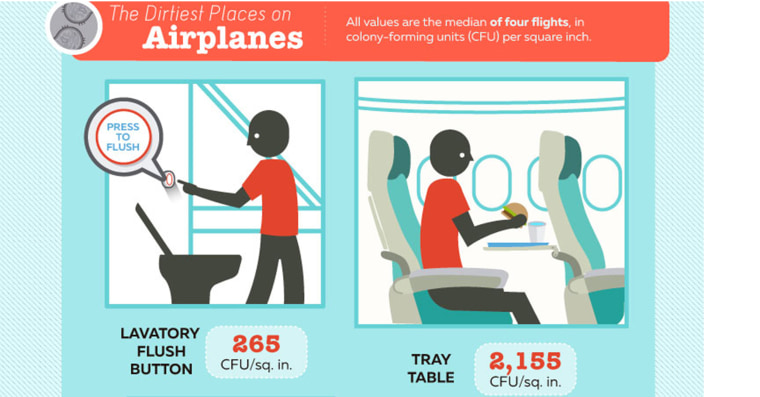 MORE: Airline attendants plead with passengers: Stop doing this!
Still, it sounds like it's time to start packing wipes along with your other carry-on items — and quit walking around barefoot on the plane.