Hoping to eat less? Drink up! Water that is.
A study looking at data from more than 18,000 adults finds that drinking extra water is associated with consuming fewer calories, providing more proof that quaffing H2O contributes to good health.
"This isn't necessarily anything new but it is kind of nice to a see a benefit," says Leslie Bonci, a nutritionist and owner of Active Eating Advice, who wasn't involved in the study. "If you are drinking more water you will be doing that in place of drinking more juice."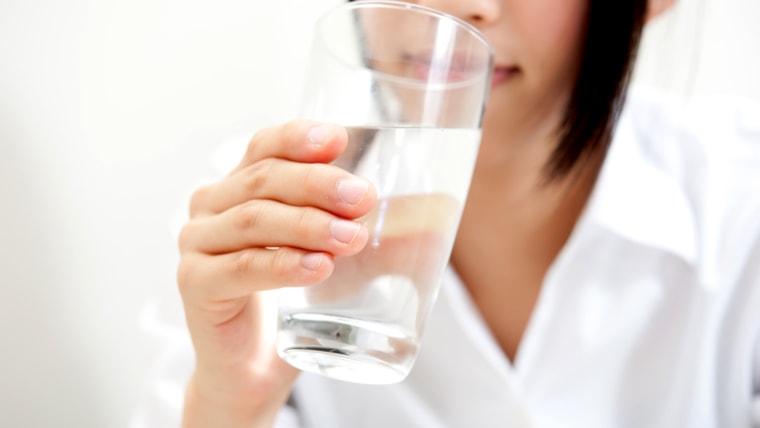 Researchers at the University of Illinois at Urbana-Champaign looked at data from 18,311 adults enrolled in the longitudinal National Health and Nutrition Examination Study (NHANES). Participants answered a 24-hour dietary recall, where they reported what they ate and drank over a day. Three to 10 days later, they completed another.
Related: Which is better: warm water or cold water when you wake up?
People who drank extra water consumed fewer calories:
Drinking one extra cup of water a day is associated with eating 68 fewer calories.
Drinking three extra cups of water a day is associated with consuming 205 fewer calories. Cutting 205 calories a day can contribute to losing a half pound a week.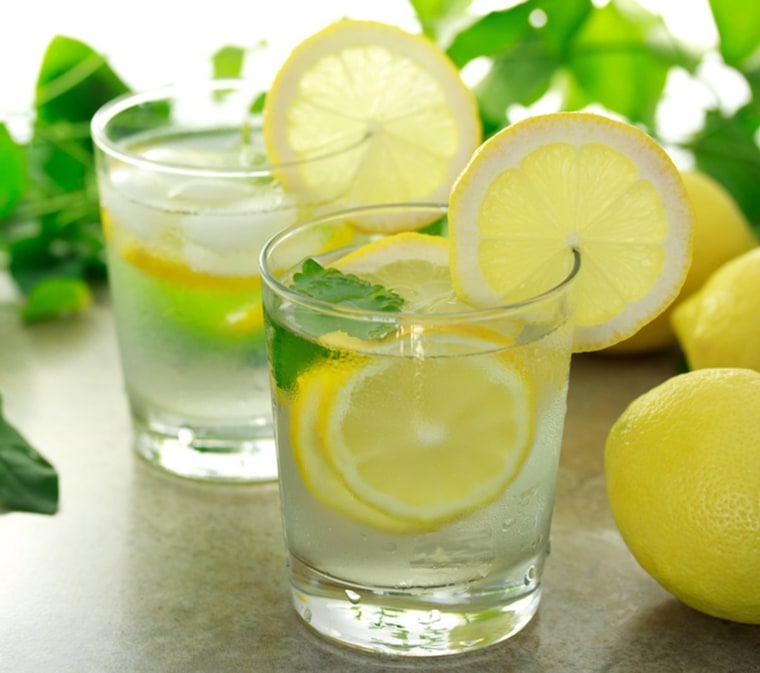 What's more, people who drank extra water also consumed less sugar, salt, and high cholesterol foods.
"When you drink plain water it gives you satisfaction so you tend to eat less food," says An, assistant professor in the Department of Kinesiology and Community Health at the University of Illinois at Urbana-Champaign. And, "when people consume plain water they tend to substitute it for sugar-sweetened beverages."
The researchers looked at a large population and found the effect works for everyone—different races, classes, genders, and ethnicities.
Related: 8 glasses of water a day? The recommendation isn't real, after all
"The impact of water consumption seems to be pretty homogenous across subgroups," An says. "This study indicates the importance of drinking plain water."
However, there are drawbacks to self-reported data: people exaggerate good behaviors and downplay bad ones. Also, it doesn't provide insight into trends.
"A 24-hour recall is a snapshot — not a dietary pattern," Bonci says.
For people who don't like plain water, the study didn't look at whether drinking soda water or sparkling water contributes to consuming fewer calories.
"If it is a non-calorie source it would do the same thing," says Bonci. She suggests water can be infused with mint, ginger, cucumbers, basil, or any other herb that adds flavor.
"That is not changing the calorie cost and it is making it more enjoyable."
Related: Try Joy Bauer's simple detox diet