Ben Finnie never wants another family to feel the pain that his endured last summer when his older cousin committed suicide.
Kaleigh Finnie, 19, a bubbly college student from the Woodlands, Texas, took her life on June 15, 2015, leaving her family to wonder what they could have done to prevent the tragedy.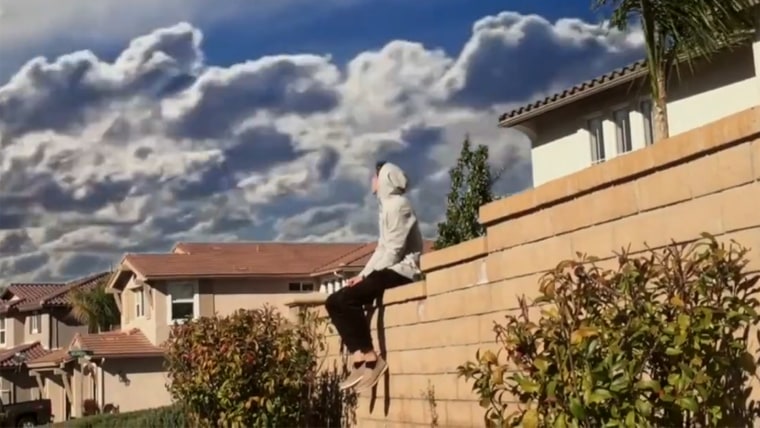 "I think if she had have reached out, her parents and her friends and family would've done everything they could for her,'' Ben Finnie told TODAY. "Talking to them in the aftermath, they were so broken up. They feel like it's their fault, when it's not. They would've done anything to help her."
RELATED: The talk that could save a life: How to talk about suicide to kids of any age
Finnie, 16, is now helping to spread the word about suicide prevention and erase the stigma of mental health issues by working with the Directing Change program in California. The student at Murrieta Valley High School is one of more than 2,000 California high school and college students who have created 60-second public service announcement videos about suicide and mental health to raise awareness around the state.
"Over the past four years we have received countless stories from youth and teachers who have shared how the program has opened up conversations in the classroom, at home and among friends," Jana Sczersputowski, founder and project director for Directing Change Program & Film Contest, told TODAY.
Since its inception in 2012, the program has received more than 1,600 films from more than 4,000 students across 300 schools in California.
RELATED: Rabbi shares eulogy for teen to encourage discussion of suicide
Finnie's video is titled "Leap of Faith" and makes a plea for those in need of help to take that step and reach out to someone. The suicide issue has also hit home at Finnie's high school, where Diego Villareal, a junior on the football team, took his own life last August at 16 years old.
"I don't really care whether it's one person or thousands of people, the fact that it could save a life, that's all that really matters,'' Finnie said. "I just hope people understand that they've got to reach out and take that leap of faith."
For Nick Walker, 20, a film production major at Chapman University, Directing Change has had a profound impact on his own family. When his sister, Paige Walker, 17, began exhibiting signs of depression, the family was prepared to help her.
RELATED: Woman writes about sister's suicide 'to tell the truth' about depression
"When symptoms started popping up, she and I were able to recognize that it wasn't the usual teenage angst,'' Walker told TODAY. "She was strong enough to reach out and ask for help. Had I not participated (in Directing Change) and had I not done all the research on it, I think it would've been much longer before she was diagnosed."
Walker's 2014 video for Directing Change, "If We All Speak Loud Enough,'' encourages fellow students to not be afraid to speak about mental health issues for fear of what their peers might think.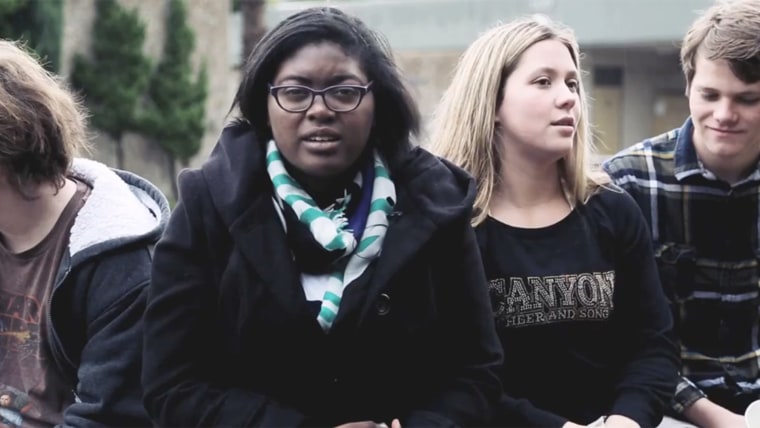 "There's such a negative connotation of mental illness, but it's not something a person can help and it doesn't define who they are as people,'' Walker said. "I think what's most successful about the program is that it starts a conversation, and that's how you get rid of the stigma."
RELATED: What to say (and not say) to someone who is depressed
Alejandra Vaca and Amanda Deda, a pair of students at San Francisco State University, explored the cultural stigma around mental health issues for first-generation immigrants in their PSA, "The Language of Healing." Vaca's father is from Mexico and her mother is a second-generation Mexican-American.
"In certain cultures, mental health and mental illness have a lot of negative stigmas attached to them,'' Vaca, 24, told TODAY. "Usually you're told to keep it within the family, or it might be seen as a weakness by openly saying you need help.
"I personally have dealt with depression in the past, and it was hard for me because I didn't want to worry my parents. My parents are both humble and hardworking people who emphasize resilience, but there comes a point that you have to admit you need extra help."
RELATED: Husband writes moving message on mirror for wife struggling with depression
A group of four students from Redwood High School noted in their 60-second video how gender stereotypes can play a role in preventing people from seeking help. Seniors Dominique Cruz, Asha Cummings, Tom Smeltzer and Benedict Conran intentionally used Conran as the main character in their clip, titled "The Journey."
"In having a guy as the main character, we wanted to show that it's not just the stereotype that girls are the ones usually opening up and talking about things,'' Cruz told TODAY. "This issue affects everyone, and we wanted to show that."
Follow TODAY.com writer Scott Stump on Twitter.