Like many women who attend college, Alexis Cain dreamed of joining a sorority. After discussing it with her parents throughout her freshman year at Murray State University in Kentucky, Alexis, now a sophomore, decided this semester it was time to rush.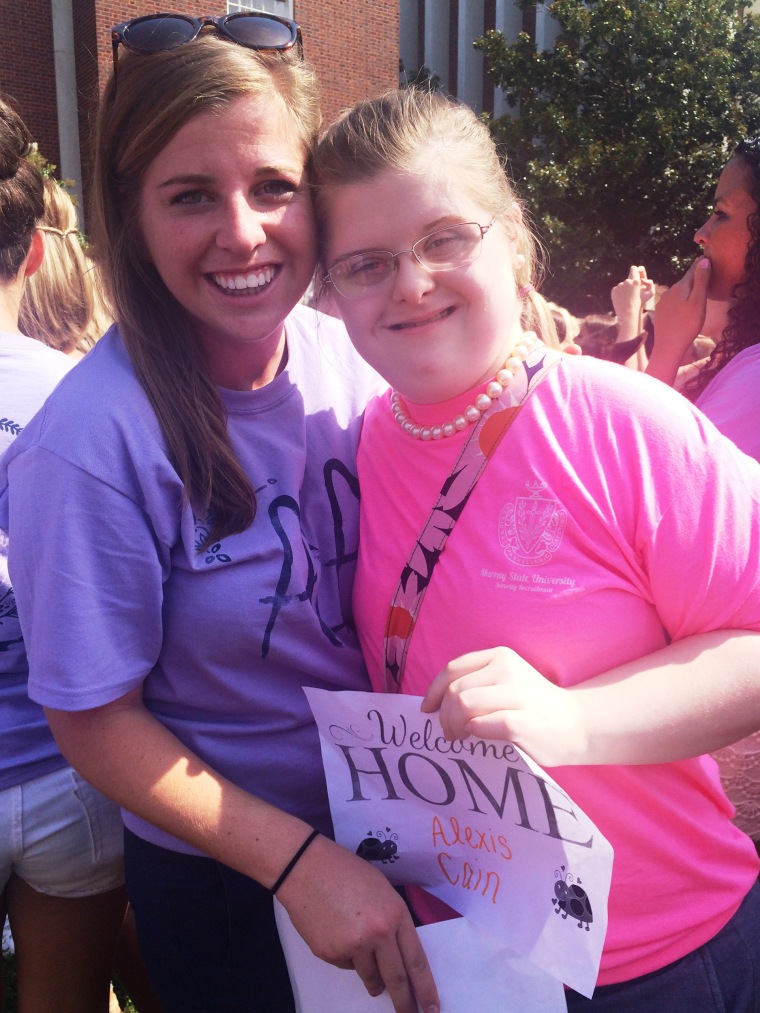 At first, Alexis's mother, Camme Cain, was nervous for her daughter, but not with the ordinary concerns parents have about Greek life. Camme worried Alexis might face rejection because she has Down syndrome. She attends the university as part of the College to Career Experience, a program that allows students with intellectual disabilities to take college courses and serve in a job internship for two years.
The rejection she feared never came. Although some of Alexis's peers were surprised she was rushing, not one of them objected to the idea.
"She seemed to have an overall good experience," Camme tells TODAY. While mom felt relieved that everyone treated Alexis with kindness, she knew that not every girl who rushes a sorority received a bid to join. She shared her concerns with Alexis, who quickly assuaged them by saying, "Mom, don't worry, I'm gonna make it. I'm gonna be OK."
Alexis did make it. This past Sunday, the sorority Alpha Sigma Alpha —Alexis's first choice — offered her a bid. Alexis has been on cloud nine ever since.
"It was amazing," she tells TODAY. "I like my sisters. We like the same music. We have the same hobbies. They just understand me really well."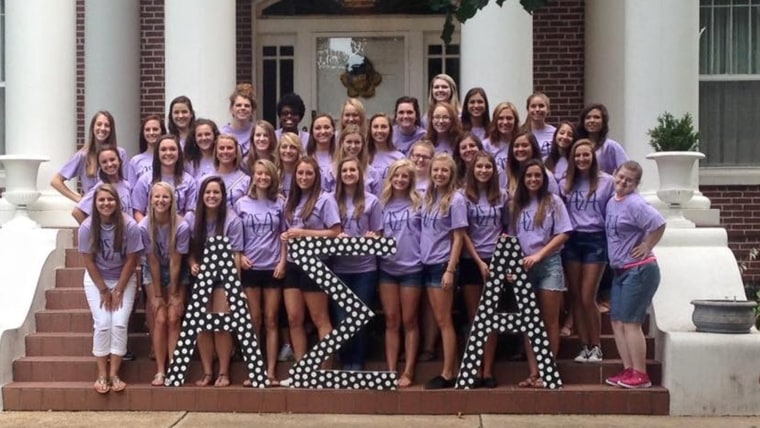 Her sorority sisters say Alexis is a great fit.
"I want people to know that Alexis was given a bid because of how she was and not her disability. We saw Alexis as a girl who shares our values. We didn't see her as a girl with Down syndrome," says Devon Wasser, a-22-year-old fifth year studying public relations and special education and the oldest sister at Alpha Sigma Alpha. Wasser captured the moment on video.
Alexis's father, Brad Cain, isn't surprised his daughter wanted to be a part of Greek life. She is a joiner by nature and thrives in groups. Alexis belongs to Best Buddies of Murray, a program that provides job opportunities for people with intellectual disabilities. She's also a regular performer in the community's Playhouse in the Park Penguin Project musicals.
Joining a sorority was the next logical step, and one that's making his daughter very happy.
"I think it brings a smile to her face and that feels good to a parent. She really enjoys it. She has embraced it," Brad says.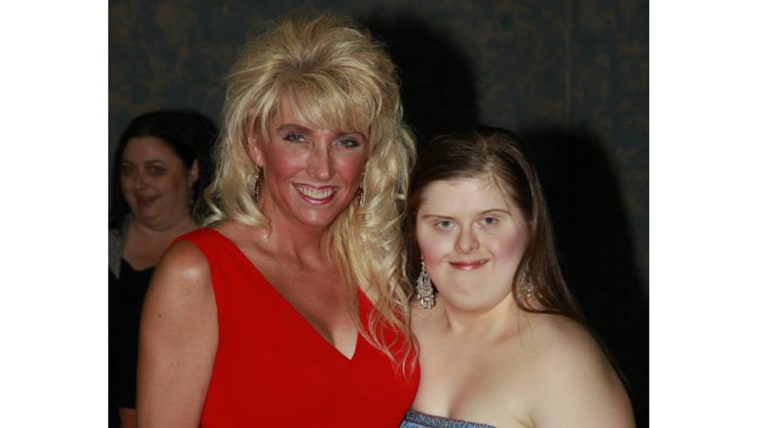 Alexis graduates her program in December, which gives her only one semester in Alpha Sigma Alpha, However, Wasser says, there are opportunities for her to participate as an alumni member.
With graduation fast approaching, Alexis is now considering her professional future. She and her parents have discussed creating a company that provides employment for people with intellectual disabilities.
For now, Alexis hopes her experience inspires people to look past a person's disability to see who they really are.
"I'm glad to be an example for others," she says.