After they both received heart transplants, Taylor Givens and Collin Kobelja recovered in adjacent rooms, unaware that the other existed. They had no idea that their live-saving procedures in June 2011 would give them a new chance at life — and the chance for love.
"All of the things that fell into place for us to be together are wild. Everything has happened exactly as it needed to happen," Givens, 24, told TODAY.
Kobelja, 30, agreed.
"We have been very lucky together," he said. "It all lined up."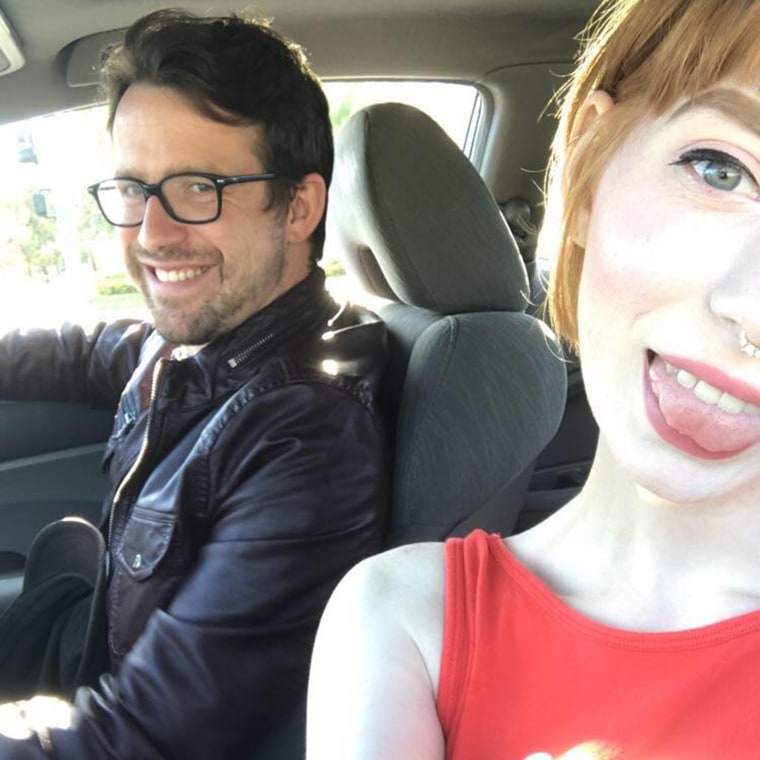 How the couple arrived at INOVA Fairfax Hospital in Virginia next to each other, receiving new hearts, are different tales.
"The transplant is something that happened to me. But that didn't happen to Collin … the transplant was always his life," Givens said.
'Completely random and shocking'
When Givens was 17, she began struggling to breathe and experiencing heart palpitations. Her pediatrician believed she simply had anxiety. Finally, an X-ray uncovered the problem — her heart was enlarged. Doctors believe a cold virus reached her heart and caused cardiomyopathy, a condition that damages and enlarges heart tissue.
"It ruined the muscle and it got bigger to compensate," she said. "It was completely random and shocking."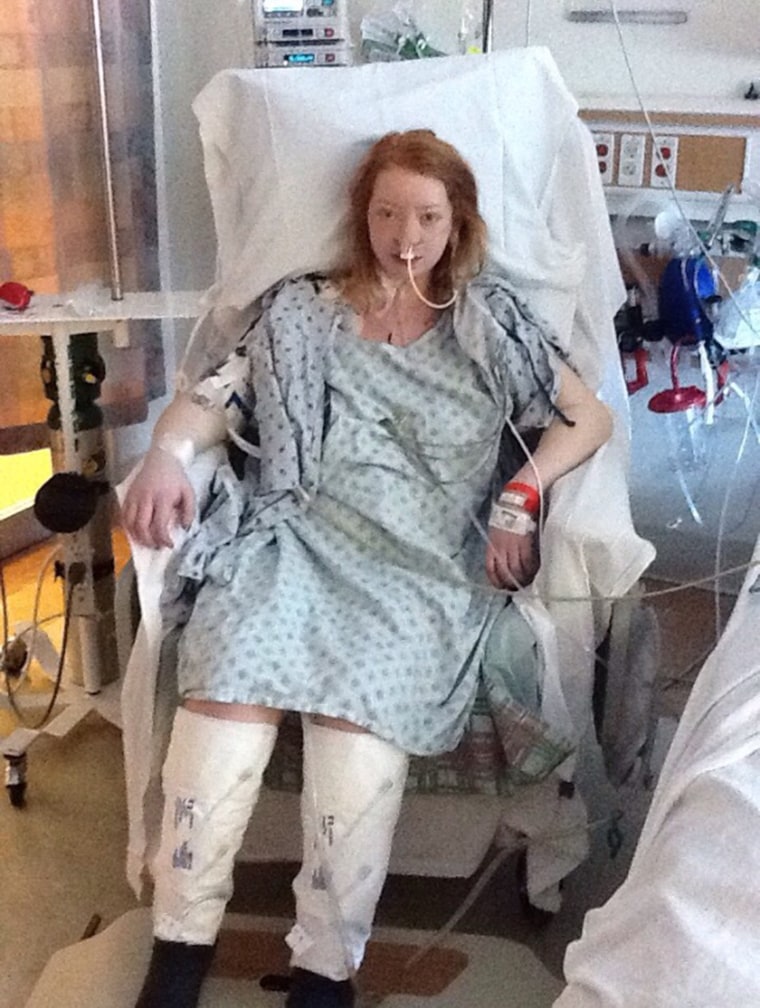 When she went to the hospital in April 2011, her ejection fraction — a measurement showing how well the heart pumps blood — was devastatingly low. It was 10 percent, when it should be at least 55 percent.
"One pediatrician cried and told my parents I wasn't going to make it through the night," Givens said.
Her health stabilized, and doctors placed her on the transplant list (the average wait for a heart is four months).
By June her heart function was so low she needed to be hospitalized, and on an extracorporeal membrane oxygenation machine (ECMO), which pumps the blood outside the body and oxygenates it before returning it to the body. She could only be on it for seven days. If they took her off it without a new heart, she would die.
On day six, the unexpected happened: She received a heart.
"The transplant changed my life," she said.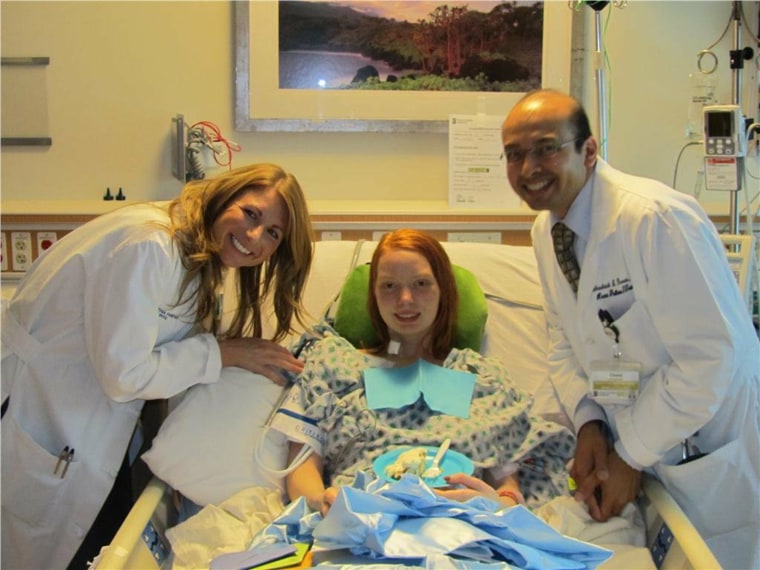 Born with a bad heart
At the same time, Kobelja was next door, also relying on the ECMO as he waited for his second heart transplant. He was born with a faulty heart and received his first heart as a toddler. Growing up, he had a healthy, active life. But suddenly, he began coughing up fluid and vomiting. He thought he had a stomach bug. Soon, he learned it was much worse.
"I was 22. One week, I was fine. The next week, I was in heart failure," he said.
Kobelja's ejection fraction hovered around 10 percent and he needed a transplant immediately. On June 9, he also received a heart. He woke three days later.
"I burst into tears. I didn't know what was happening," he said.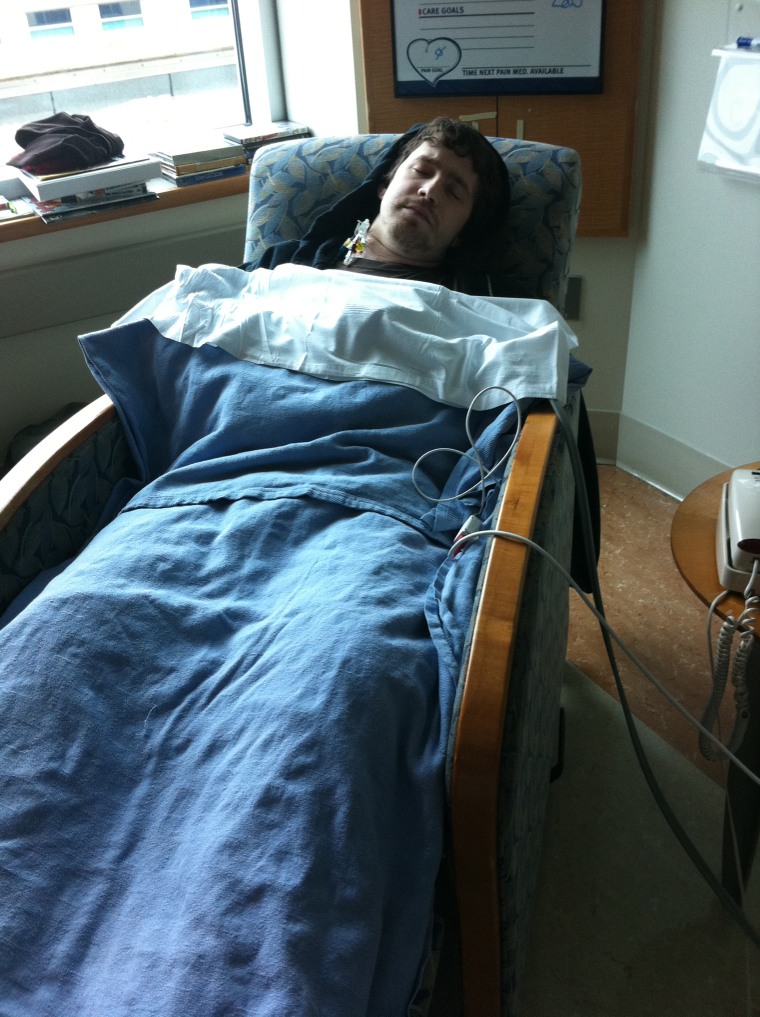 Despite being next door to each other, the two never met. They didn't really leave their rooms because "we were in heart failure," Kobelja said.
But their families chatted. They heard about each other and often passed each other in hospital hallways on their way to follow-up appointments. Givens was desperate to meet Kobelja.
"I wanted to be friends with him so badly to talk about what happened," she said. "He wasn't interested."
Because it was Kobelja second transplant he was in a different place and "didn't want to talk to anyone." Soon after, he moved to San Diego and the two eventually connected via social media.
Then only a year after his transplant, Kobelja's heart was failing again — his arteries were 90 percent clogged — and he needed another transplant.
"I had no actual outward symptoms of heart failure," he said. "The doctor was like 'Holy crap. This is really bad.'"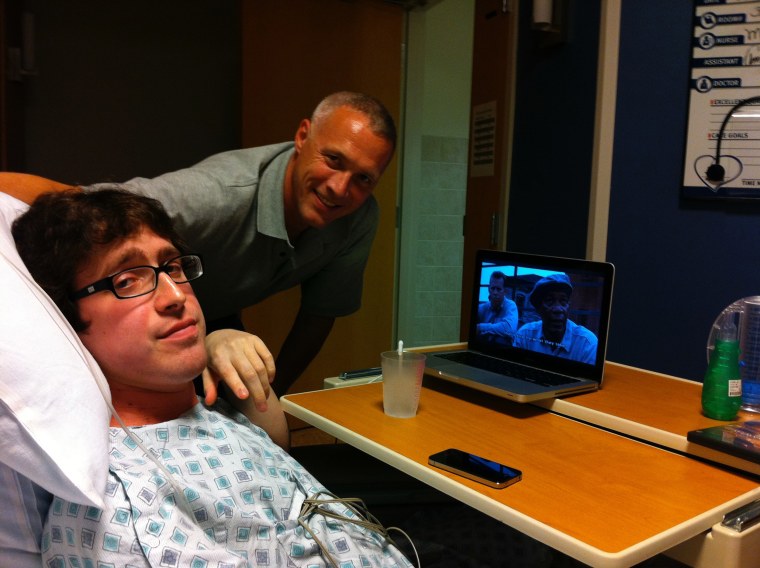 In December 2012, Kobelja received his third heart and he thrived. He recently marked his fifth anniversary with this heart, a good sign for long-term health.
"Every time I go in they say, 'Your heart looks great,'" he said.
A love connection
It wasn't until June of 2016 that he truly reconnected with Givens. On the fifth anniversary of his second transplant he was visiting to thank the INOVA transplant team. Givens was in the hospital after having her tonsils out and she asked him pop by.
"Collin left the room and my mom was like, 'He was flirting with you,'" Givens said. "We have been emotionally inseparable since."
They began dating long distance. After he graduated from University of California, Irvine, he planned to move to Northern Virginia. Immediately before his return, they learned more bad news: Givens had Burkitt lymphoma, an aggressive cancer likely caused by her body's reaction to the transplant.
"This is something neither one of us was expecting," Givens said.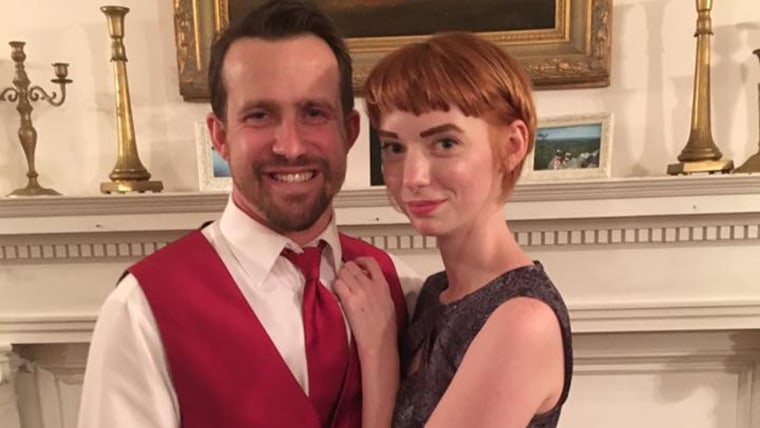 But she was glad to have Kobelja by her side.
"Collin took me to every infusion," she said. "When I was sick and throwing up until to 2 in the morning he was sitting up with me."
Givens is in remission and the two are planning to get married. They hope their story shows the importance of organ donation.
"We are not living some sort of superhero life. Organ transplants gave us a normal life," she said. "We are happy to be able to move forward."
To learn more about being an organ donor visit Donate Life.