Fans of 'Stranger Things' actor Gaten Matarazzo, 14, may not realize he actually has a lot in common with his on-screen character, Dustin Henderson. Like Henderson, Matarazzo lives with a rare genetic bone disorder called cleidocranial dysplasia.
This genetic disorder occurs in approximately one in a million people worldwide, and affects the development of a person's bones and teeth.
"It's a condition where you're born without your collarbones — I don't have any," Matarazzo revealed on "The Jonathan Ross Show", a British comedy chat show. "It affects your facial growth, your skull growth, it affects your teeth. That's why I don't have any — these are fake. I have teeth, but they're all baby teeth. I need a lot of surgery."
RELATED: From Barb to Eleven, these 'Stranger Things' costumes will help you win Halloween
People living with this disorder may be three to six inches shorter than other members of their family, may have short fingers and forearms, flat feet and an abnormal curvature of the spine. They also may experience decreased bone density, which could lead to osteoporosis.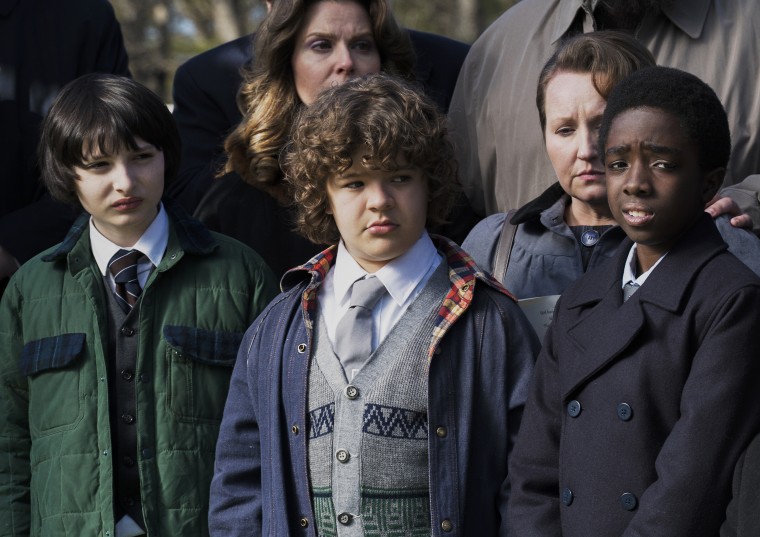 "I have a really mild case and a lot of people have it much worse than I do," Matarazzo explained.
RELATED: 'Stranger Things' actor Gaten Matarazzo reveals delightful photo policy for fans
The condition can be genetic, but it can also result from a new gene mutation.
"It's usually passed down through genes, it wasn't for me. It just happened," the actor said. "Now that it's in my genes, I have a 50 percent chance of passing it down in my genes and it could be much worse for them."
Matarazzo is glad that 'Stranger Things' creators, Matt and Ross Duffer, decided to write his condition into the show.
RELATED: 'Stranger Things' kids steal show at Emmys, help keep audience fed
"I just want to raise awareness and let people know it's not something they should be afraid of showing," he said.
Aside from getting recognized on the street a lot and having two people tattoo his face on their arms, Matarazzo is having an impact on people living with the same disorder.
"The feedback has been great," he told PEOPLE magazine. "A lot of people were messaging me saying, 'You made me feel better about myself, that you can show that you have this condition on TV and embrace it.'"