Carrie Underwood knows what it's like to be a busy mom balancing work demands, family needs and somehow still finding time to keep fit. So when she saw a friend bulled for doing that very same thing, she couldn't just sit by and watch.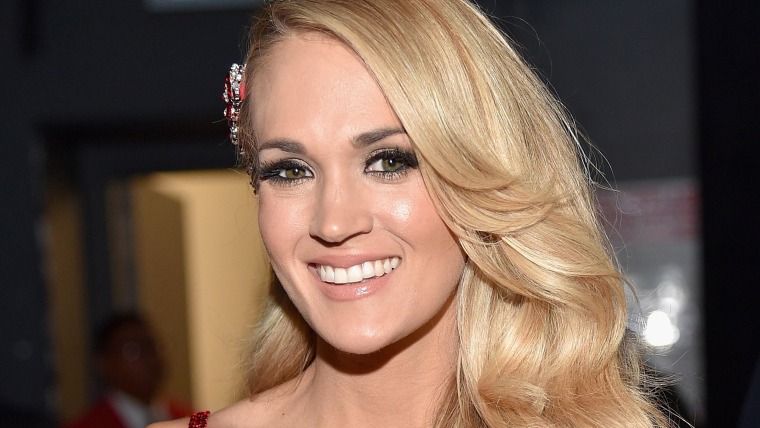 Erin Oprea isn't just Underwood's pal — she's her personal trainer, one who multitasks during her kids' activities by working out on the sidelines. That recently earned Oprea the disapproval of one spectator.
"Would it be wrong of me to tell her that every dad at the soccer field thinks her standing out front with her jump rope for two hours only screams she wants attention," an unidentified man posted to Facebook. "And I can only imagine what the soccer moms are thinking."
In the comments that followed, he went on to insult Oprea's appearance and insisted that he wants to tell her "how ridiculous she looks."
Underwood, like us, thinks the only one who seems ridiculous in this situation is the man.
MORE: Carrie Underwood gets workout help from her baby boy in amazing video
"Way to go, Erin!" she cheered on Instagram. "Use someone else's negativity to help others. That man obviously has a big problem...with himself. I only hope he can learn to like himself someday so he can be an adult and stop bullying others for bettering themselves!"
Underwood encouraged her followers to read Oprea's blog entry about the incident, in which the trainer wrote, "This is exactly why many people don't embrace an active lifestyle in ordinary situations. They are worried that they will draw attention and, even worse, ridicule. Keeping yourself active and healthy in any way you can should be cheered and admired!"
MORE: Carrie Underwood gets sweet, slobbery baby kisses in cute Instagram video
As for Underwood, she squeezes in her fitness routines however and whenever she can.
Sometimes that means doing squats while holding onto son Isaiah:
Or getting her pull-ups in at the playgroud:
Or just challenging husband Mike Fisher to a stationary bike race:
Follow Ree Hines on Twitter.