Nurses all over the country cheered when Miss Colorado Kelley Johnson shared a heart-warming monologue about being a nurse during the talent portion of the Miss America pageant. They rallied behind her again when "The View" co-hosts Joy Behar and Michelle Collins mocked Johnson's monologue on the show, with Behar wondering, "Why does she have a doctor's stethoscope on her neck?"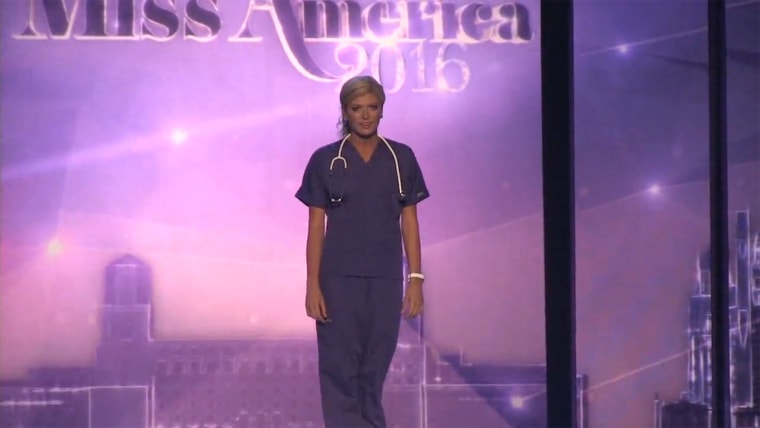 WATCH: Miss Colorado's nursing monologue
Miss America contestant defends 'just a nurse' speech: I want to be authentic
Nurses weren't the only ones offended by the comments — big-name advertisers Johnson & Johnson and Snuggle quickly pulled their ads from the show, and others followed.
Though the show made an attempt at damage control with a segment on nurses during Friday's show, the PR disaster shows that all of us— Behar and Collins included — should learn more about what nurses do. Here, nurses from around the country share what they want you to know.
1. Yes, we do wear stethoscopes — because we use them.
Nursing is an art for Renee Schieferstein, a registered nurse at a New York City doctor's office. "It is a balance between the art of caring and medicine, science, and technology," she says. Though a nurse's role originally was to give bedside comfort, the job is now much more complex: it requires knowing how to do a variety of medical-based tasks.
Kati Kleber, a registered nurse in a Neurosciences Intensive Care Unit in Charlotte, North Carolina and author of popular nursing blogNurseEyeRoll.com and the book "Becoming Nursey", breaks it down.
"We know how to read telemetry monitors, how to administer and monitor patients receiving vasoactive medications, start IVs, which medications are appropriate for which conditions and which are contraindicated," says Kleber.
And that's only the beginning.
"It's much more than just following around a physician, doing what they say, or giving bed baths and feeding patients."
2. We never forget our patients.
"Many, many patients leave handprints on my heart," Sarah, a registered nurse who works with kids, teens, and young adults with cancer at a Cleveland, Ohio hospital.
She recalls a patient who didn't speak much English. "Most of our interactions were in pantomime," she says. When the patient cried during a blood transfusion, Sarah sat with her and held her hand.
Later, the patient's English-speaking son told Sarah how much it meant to his mom. "That was at least 10 years ago now, but I still think about her," says Sarah, who requested to be identified by only her first name.
Schieferstein once drew blood work for a young patient who had just tested positive for HIV.
"I remember thinking that I wished there was more I could do for him, and so I asked him if he would like to talk. We ended up having a really great conversation about his feelings," she said. She was also able to educate the patient about his diagnosis and tell him about resources available to him. "I feel that I was able to offer him some comfort in this very difficult moment in his life."
Can you raise my son? Hospital nurse answers mom's prayers
3. We shed plenty of tears.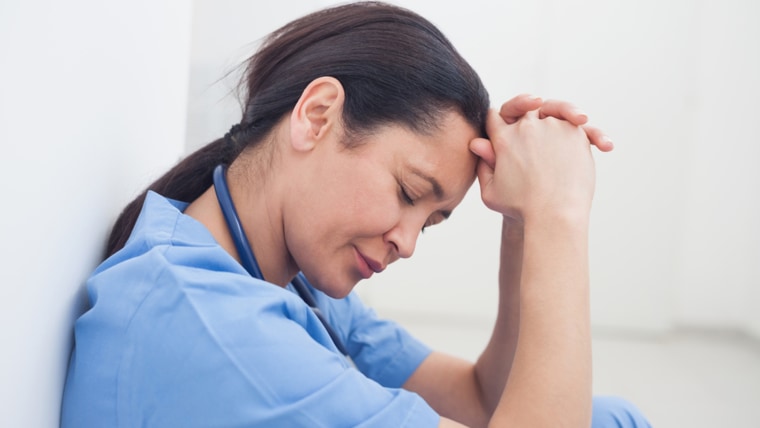 In sad moments, Sarah tries to hold back tears until she is away from patients. But when one family came to say their goodbyes to a teenage boy dying from cancer, she couldn't help herself.
"I was in the room giving a medication through his IV and cried along with family. I remember his grandma saying to me something like, 'Yes, my baby is worth these tears. We know your heart is breaking, too.'"
Mel, a registered nurse in a New Jersey ER, recalls a tough day managing two ICU patients shortly after finishing up her orientation.
"I remember at one point just standing in the med room crying because all I kept thinking was that their lives depended on my ability to keep them going," says Mel, who also requested to be identified by first-name only.
4. We're working even when we're off the clock.
Studying doesn't come to an end when nurses get licensed.
"Medicine is constantly evolving. Practices are constantly changing," says Kleber. In addition to completing a certain amount of education to maintain their licensure, nurses must stay up-to-date at their facilities.
Often nurses come in on days off to do online education modules about new procedures.
4-year-old cancer patient "marries" her favorite nurse
5. We've seen it all (and we're not judging).
A good day for Mel? "When I come home wearing only my body fluids!"
A 12-hour shift can get dicey. "There have been days when I've had patients rip out their IVs, vomit all over the place, even after giving them a bag, defecate on themselves despite the changing I did five minutes prior, or even miss the urinal when they couldn't ambulate to the bathroom in time."
But it's all part of the job, she says.
That matter-of-fact attitude should reassure patients who worry nurses are judging their physical flaws or personal habits. And it helps nurses put patients at ease when they're being asked sensitive questions.
"There is a way I can ask, 'Do you or any of your partners use IV drugs?' that sounds just like I am asking 'How is your day? Or what did you have for lunch?'" says Schieferstein.
Because getting the truth out of patients is crucial to know their health history.
It goes without saying nurses see plenty of nudity.
"Trust me, we've seen so many people naked we don't even think about it anymore," says Kleber.
6. We wish we could do more for you.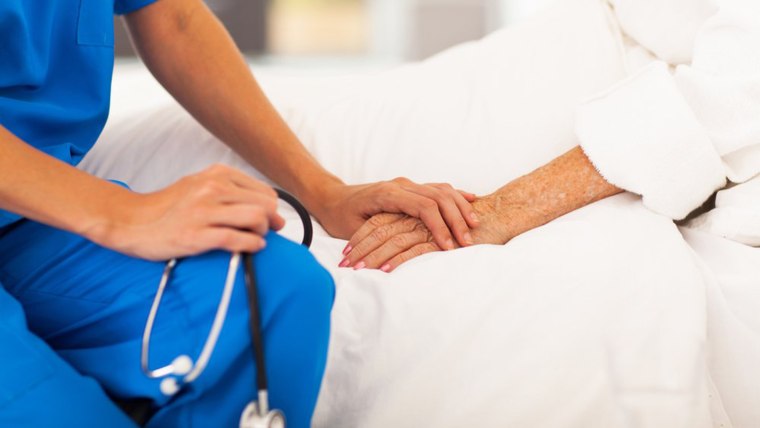 There's really no downtime during a shift, says Kleber. Nurses can get everything done as long as nothing unplanned happens — and that's rare. "You're constantly prioritizing and re-prioritizing. It leaves little time for you to sit down, go to the bathroom, and eat something yourself."
The nonstop pace of caring for multiple patients means "sitting with a patient or family member to talk, comforting someone, playing a game with a kid in between treatments," can be hard, says Sarah.
When a shift ends, energy is long gone. "I find myself extremely exhausted at the end of the day and I often feel guilty that I don't have the energy to give to my family when I get home," says Mel.
7. We love what we do.
For Schieferstein, every day is a reward.
"I feel so fortunate that I get to do what I do every day. That I get to go to a job that I love, and am incredibly passionate about."
And while some would find working with cancer patients to be heartbreaking, Sarah considers it a privilege. Nurses become an extension of a patient's family and support team.
"Some of my happiest moments come when I see a kid start to perk up after a treatment and realize that I was part of the team that helped them feel a little better," she says.