/ Source: TODAY Contributor
Maddie Cable loathed the constant stares she received and the pity she felt when people saw her in the back brace she has worn since late November, when a devastating car crash left her with a fractured vertebra.
"I felt like they saw the brace and not me," the 17-year-old from Charlotte, North Carolina, told TODAY.com. "I felt like all they were thinking about and looking at were the brace and the accident and not me or who I am."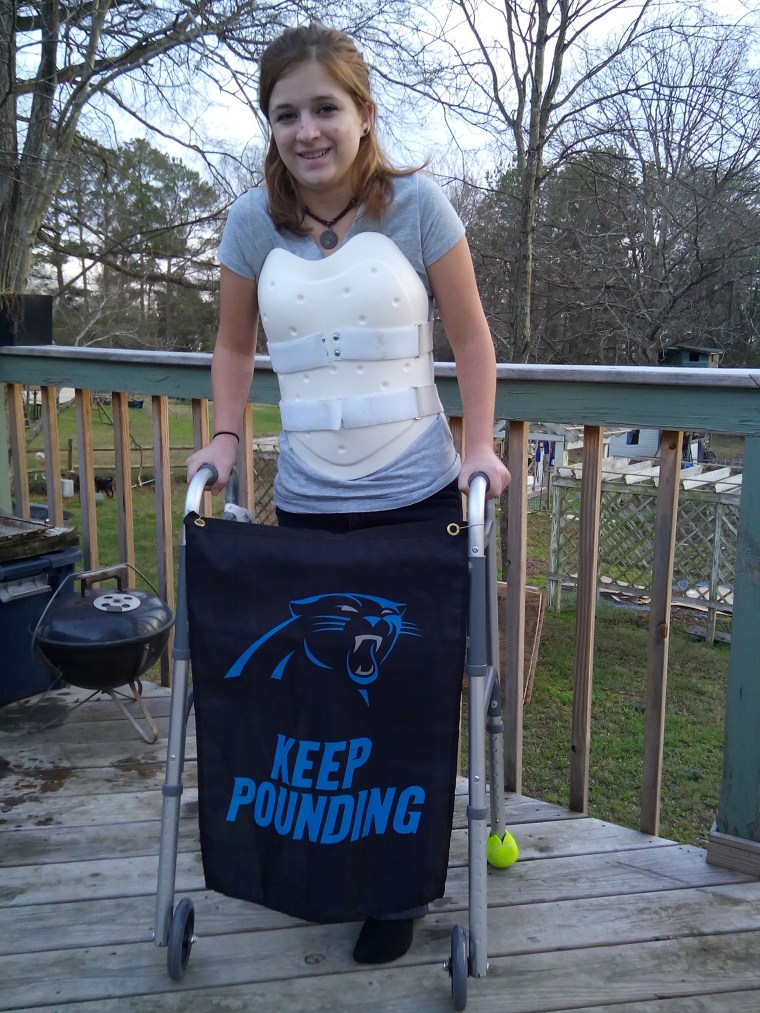 But Maddie and a close friend, Sarah Chacko, had an idea. With paint, metal embellishments like rivets and paper fasteners, and a gear stencil, the duo transformed that sterile, white brace into a cool piece of armor in a nod to the steampunk style they both love.
Maddie couldn't wait to get back into the medical device they refashioned one afternoon last month.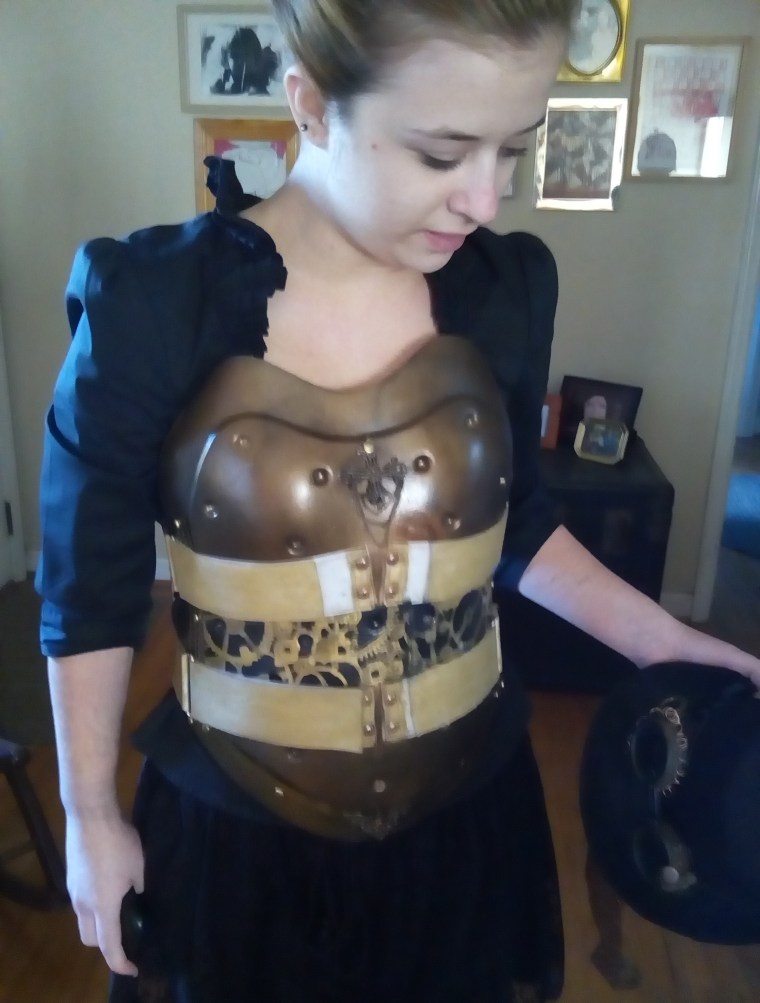 "To me, it looks like armor and I feel that it really symbolized the battle I'm fighting with recovery," she said. "It makes me feel like I'm a warrior in this battle of recovery."
Related: Tips from a chiropractor to get rid of neck and back pain
Wearing such a cool corset, which also showed her creative side, gave her a huge boost of confidence. And this time, she didn't mind all of the attention the brace drew, the positive kind.
"Once I had the finished brace on, I didn't feel embarrassed anymore, and I didn't mind people staring," Maddie said. "I was very, very happy and felt proud and accomplished and my self-esteem went up from wearing it.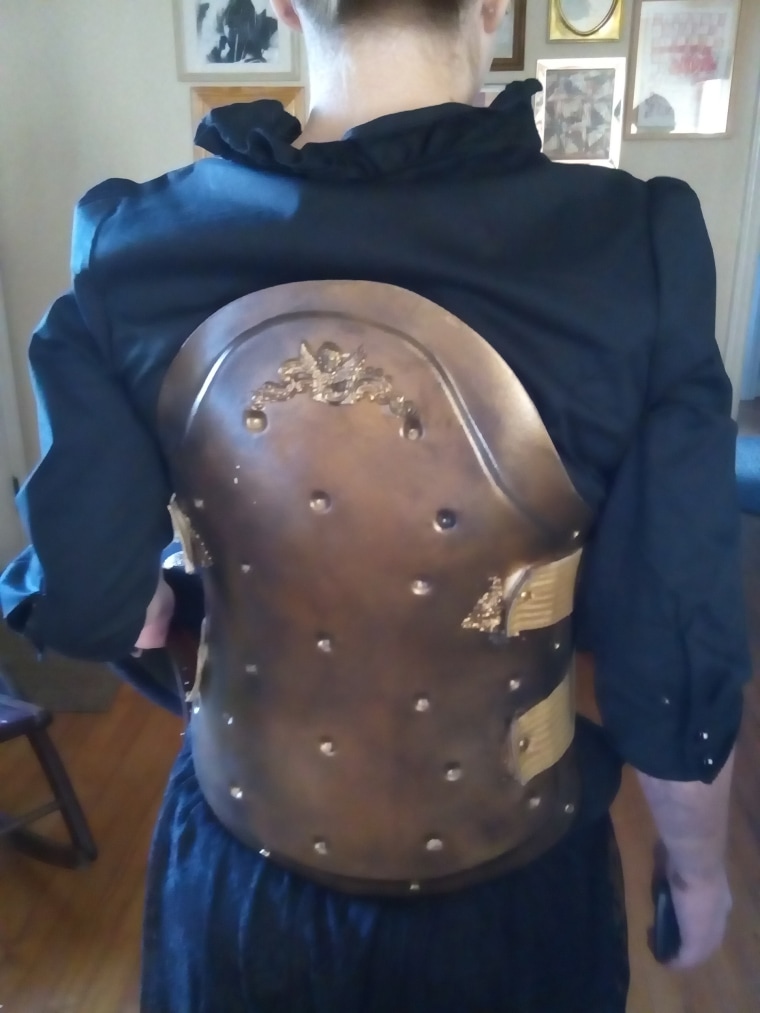 "I got so many compliments, to me it no longer felt like a brace, it felt like armor," she added.
Maddie has been wearing the brace since she woke up from spinal surgery following the Nov. 30 car wreck and spent about a week in the hospital. Recently, she's been allowed to take it off for periods of time at home, and is undergoing painful physical therapy.
Related: Try these 3 simple stretches to ease an aching back
Her newfound attitude is helping with her recovery.
"It has given me that push, so to speak, so instead of just wanting to give up, just to keep moving, to keep going forward and to keep stepping forward, even if it's a tiny step," she said, "and see every part as a victory instead of letting it hold me back."
Linda Cable is delighted with the change in her daughter.
"She hated that sense of every eye on her because she was so different looking," she said.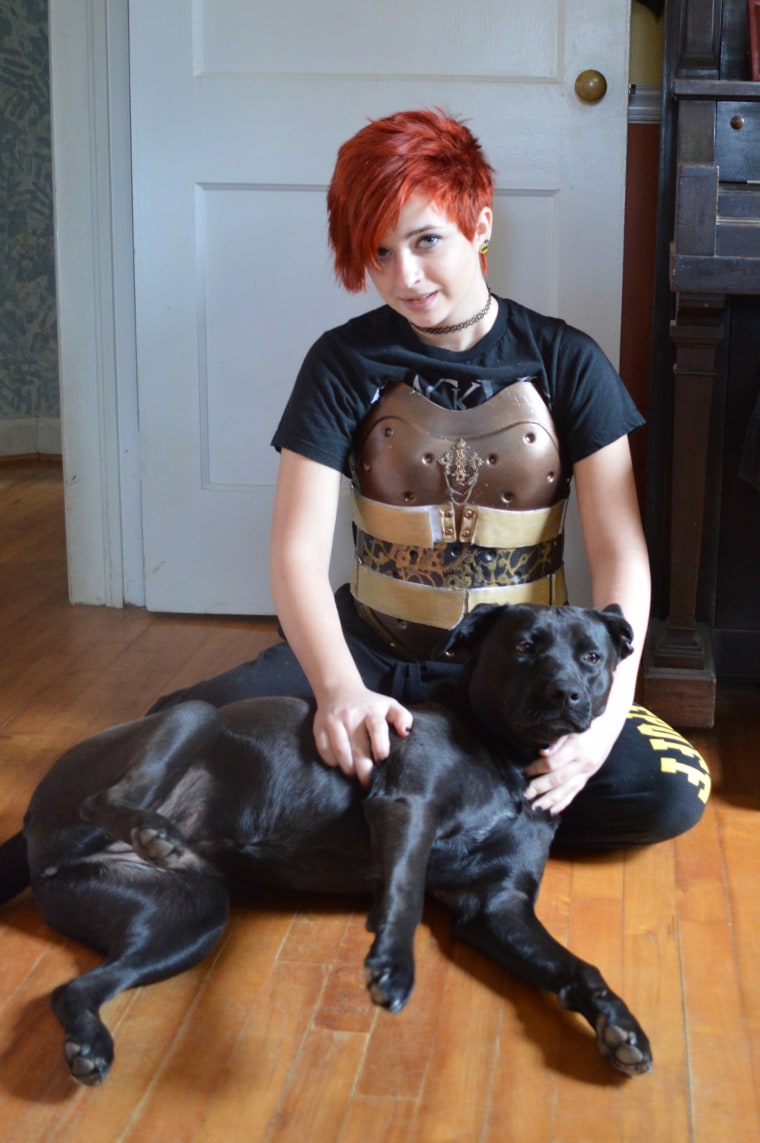 Now, though, "if she goes out, she doesn't mind if people stare because odds are, they're going to make a comment that's usually a compliment," Linda Cable said. "They no longer see her as a victim. They see her as somebody who has decided she's going to thrive."
Linda Cable posted photos of the bronze brace on Epbot's Facebook page, and she and Maddie have seen that many people have been inspired as her story spread. Maddie has grown more compassionate through the experience, her mom said.
"It's been a good thing to see," she said. "You expect a lot of conflict with a teen at this age, but she's become much more aware of others and much more desiring to have a positive effect on the world."
Maddie doesn't know how much longer she'll need to wear the brace, but she is certain of how she feels when she puts it on today.
"I'm happy to wear it out," she said. "I feel like they're seeing me and not this injury."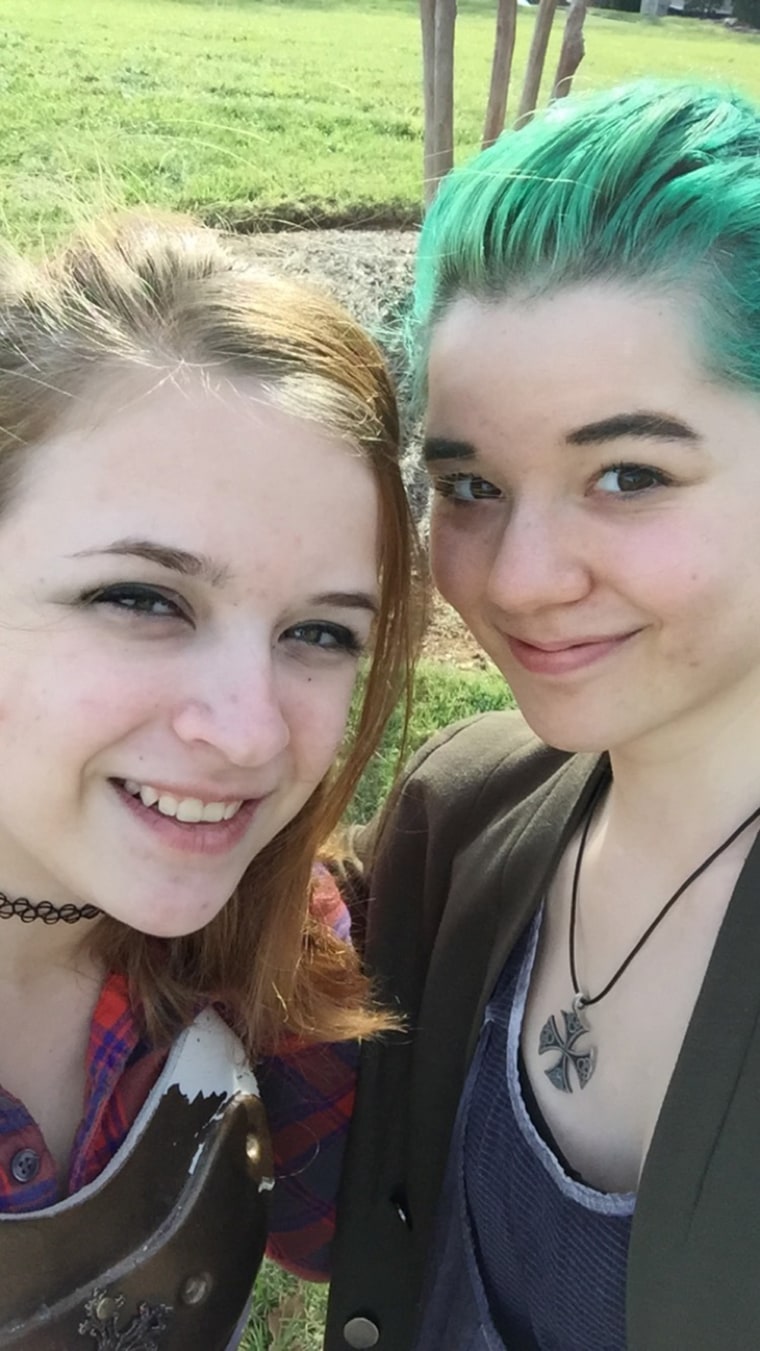 TODAY.com contributor Lisa A. Flam is a news and lifestyles reporter in New York. Follow her on Twitter: @lisaflam