Kent Stephenson never thought he'd be able to stand again, let alone dance.
The 28-year-old from Mount Pleasant, Texas, was paralyzed in a motocross accident in 2009. Seven years after, on March 12, he not only shared a wedding dance with his new wife Misti Richeson, but he was also able to spin his new bride while Dylan Scott's "Thinking Out Loud" played.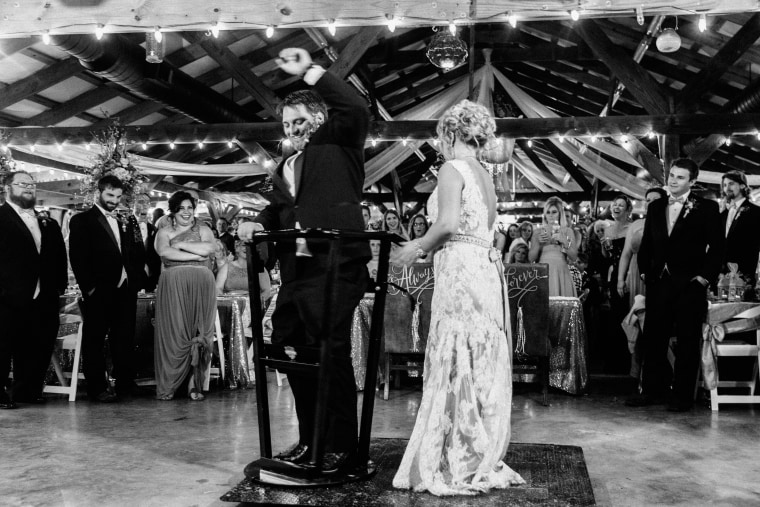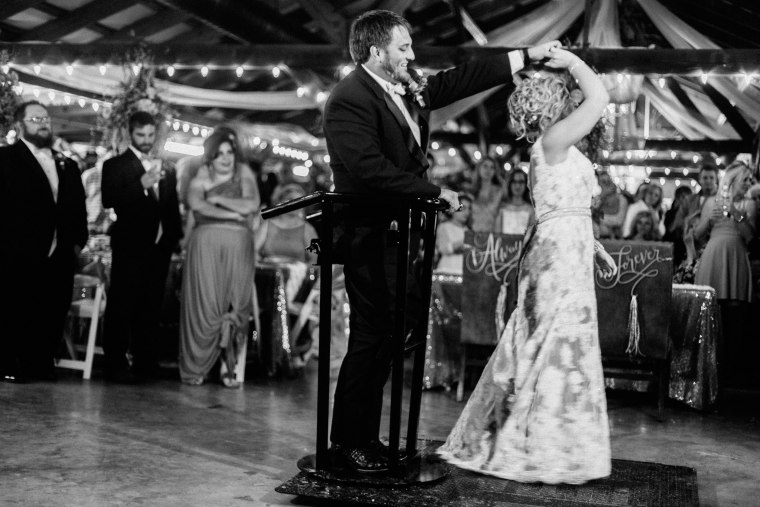 RELATED: Son moves wedding up exactly 1 year so mom with terminal cancer can attend
Stephenson's journey to the dance began in 2011, when Stephenson took part in an experimental procedure while at Frazier Rehab Institute through the Christopher and Dana Reeve Foundation that put an electrical implant in his spine. The implant works by transmitting low electrical currents to stimulate the nerves and allow paralyzed patients to stand.
"I enlisted to be part of the research to see if it would allow me to better myself and my situation, but there was no guarantee it would work," Stephenson told TODAY.com.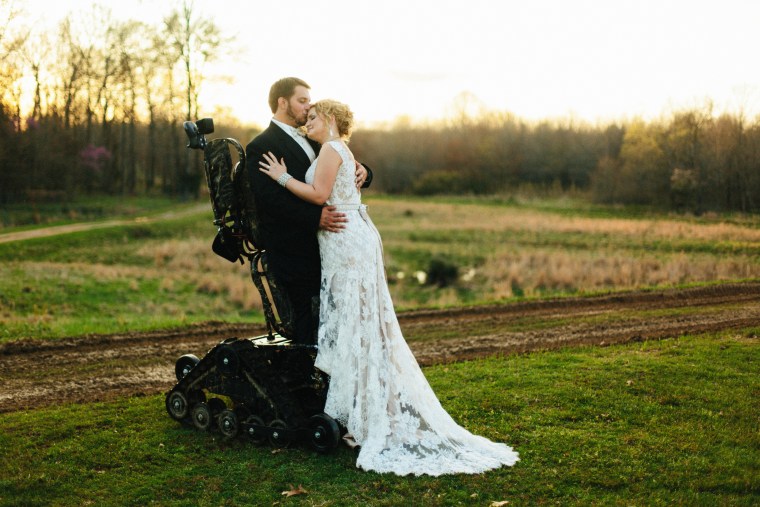 After two years of testing, he was sent home with a set of parameters of how to use the configurations that allow you to do different movements on command when you turn it on. He uses it for about three hours a day, whether he's at the gym with his personal trainer, at home or while working as the superintendent of his family dirt construction business.
A family friend also made a special stand that allows him to prop himself up, which came in handy for his wedding, especially since he was more emotional than he thought he was going to be.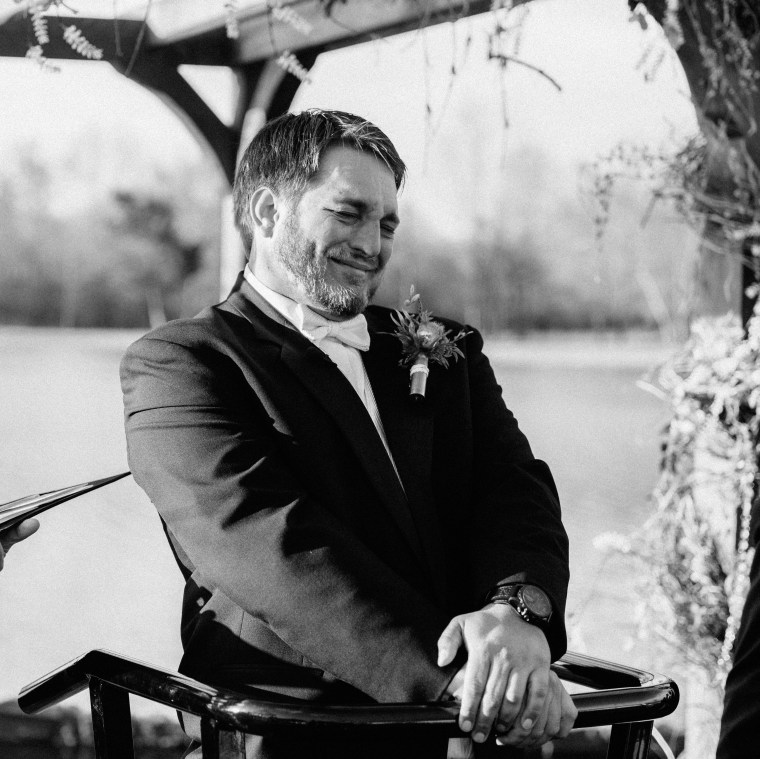 "I thought I was prepared for the big day because I knew he was going to use the electrical implant to stand, but actually seeing him standing there was something I thought I'd only be able to see in my dreams," Richeson told TODAY.com. "We feel so blessed."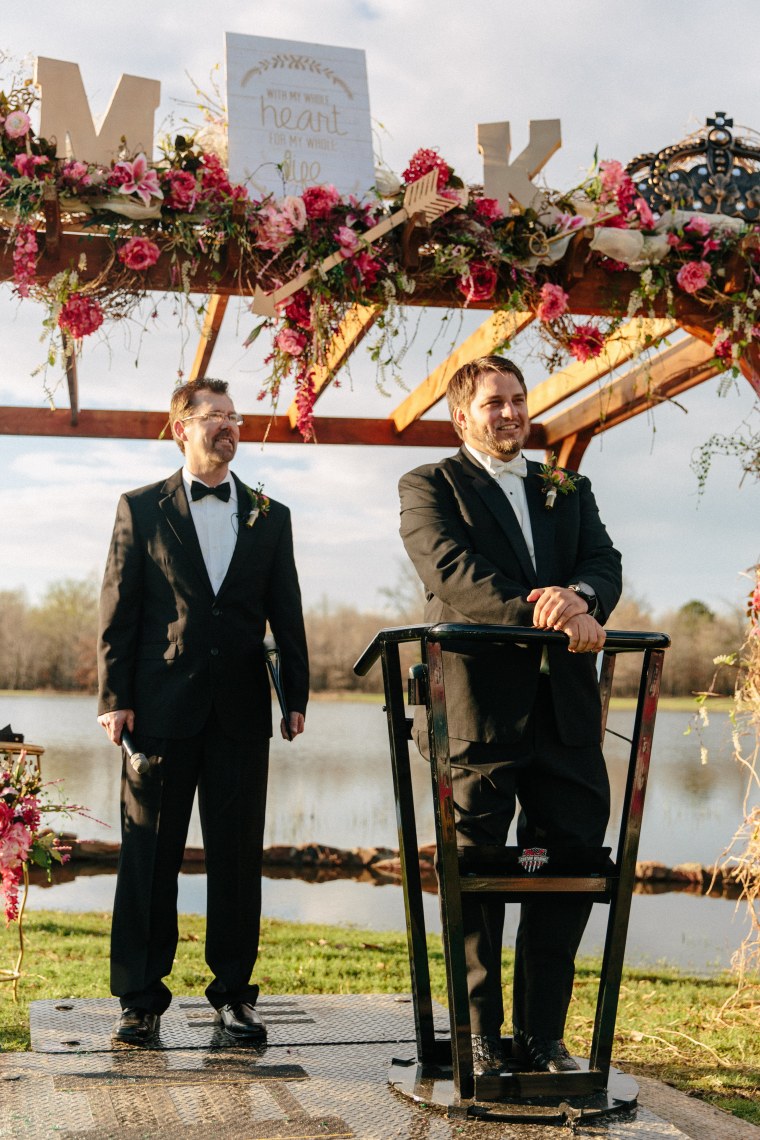 RELATED: Emotional wedding haka brings New Zealand bride to tears
To prepare for the big day, he stood a little too much, which made his legs tired, but that didn't stop him from celebrating all night long.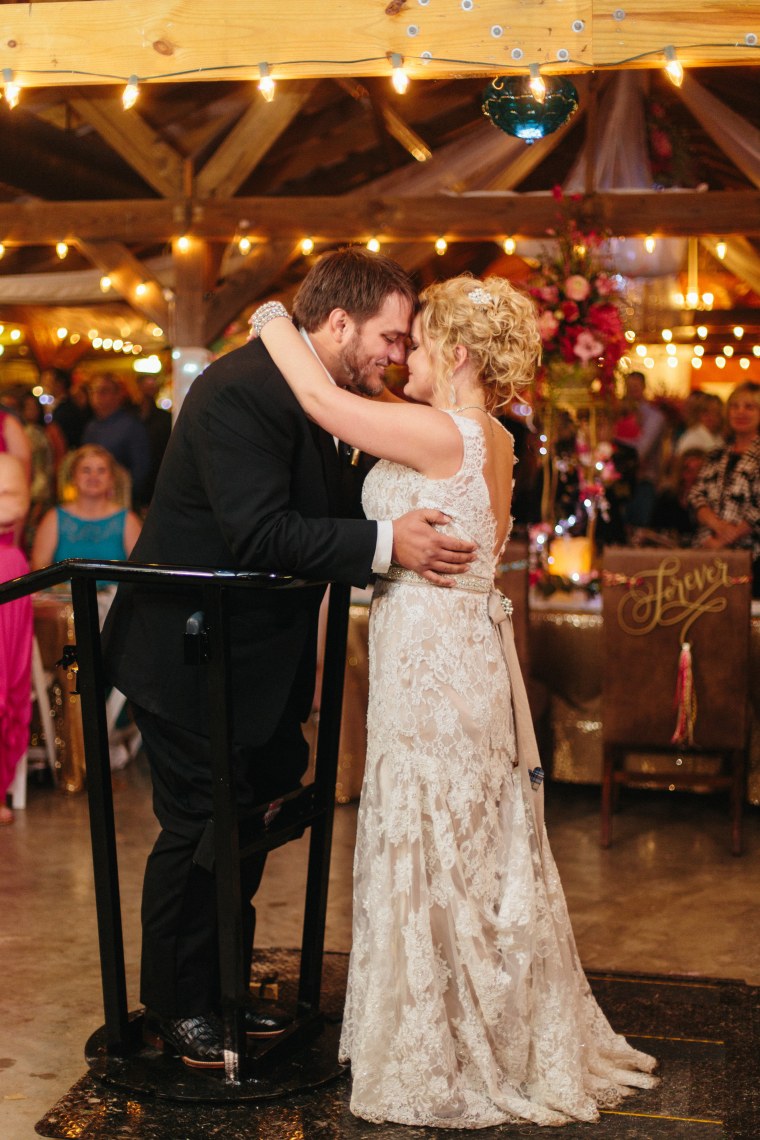 The only time he sat down all night was once the ceremony was over and it was time for them to make their grand exit. Richeson stepped onto his track chair and they rolled out together as husband and wife.
"While standing at the altar, I got a flashback to when I was in the hospital first learning that I was never going to be able to stand again and all the things I wasn't able to do anymore," Stephenson said. "But I conquered those obstacles."