For the past 14 years, Tess Trojan has competed in the Special Olympics, with no intentions of slowing down anytime soon.
Despite living with Down Syndrome, the 26-year-old from Canada took home the gold in golf at the 2014 National Games, a feat she didn't even think possible on her first time being selected. This year, she's heading to Los Angeles for the 2015 Special Olympics World Summer Games, which is expected to draw in roughly 7,000 athletes, 3,000 coaches and 177 countries.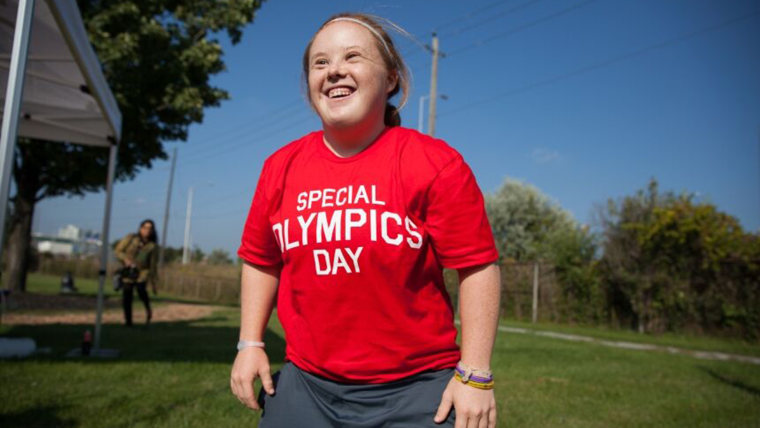 Trojan has done it all, though. In 2000, she started as a 5-pin bowling athlete, and today, she regularly plays baseball, basketball, swimming, tennis and golf.
Being a multi-sport athlete is something she both recommends and is grateful to have had the opportunity to do in her time so far participating in the Special Olympics.
"For people that are just starting, be open to learning new sports and never give up," Trojan told TODAY.com. "Know that your parents will push you, but only because they want you to keep active, make new friends and have new experiences. Be determined and fearless."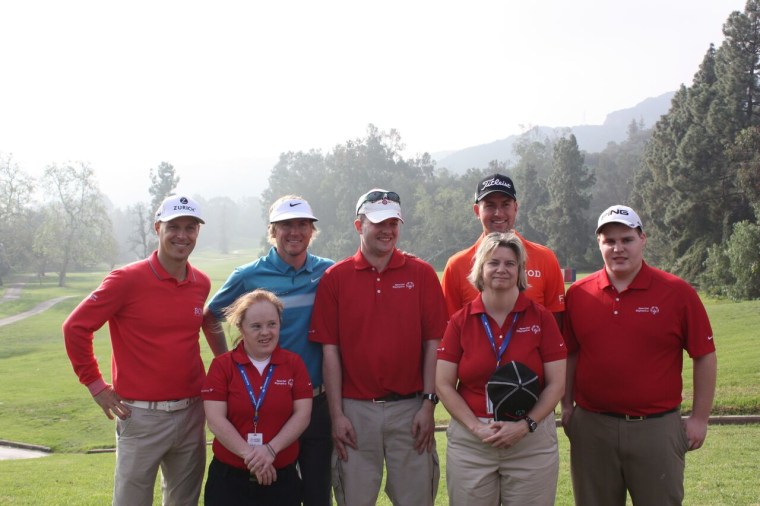 Her positive attitude is contagious, and evidently making a difference in a young girl that she mentors. For the past year, Trojan has helped Emi, a six-year-old with Down Syndrome, learn about sports.
They, of course, also make time for fun things like arts and crafts. But Trojan says it's her way of giving back. She loves working with kids in recreation and hopes to do more of it in the future.
"Kids that are really young and want to learn sports for the first time— I have to say that I started young myself. Seeing kids grow up in Special Olympics, they always want to do their best but working with a little girl shows my future right away," she said.
MORE: 'I was the best': Team Louisiana becomes national champions at Special Olympics
Aside from coaching Emi, she holds a position on the Board of Directors for Special Olympics in Ontario.
Her primary focus being golf, she trains regularly with coaches and understands that golf is mostly a game of challenging your mental ability.
"For golf, you have to be mentally prepared. Exercises are important because you want to stay active, you want to stay fit," she said. "Being energized is one. Working out and exercise is important to eating healthy. And just always— to eat healthy, stay active and exercise daily."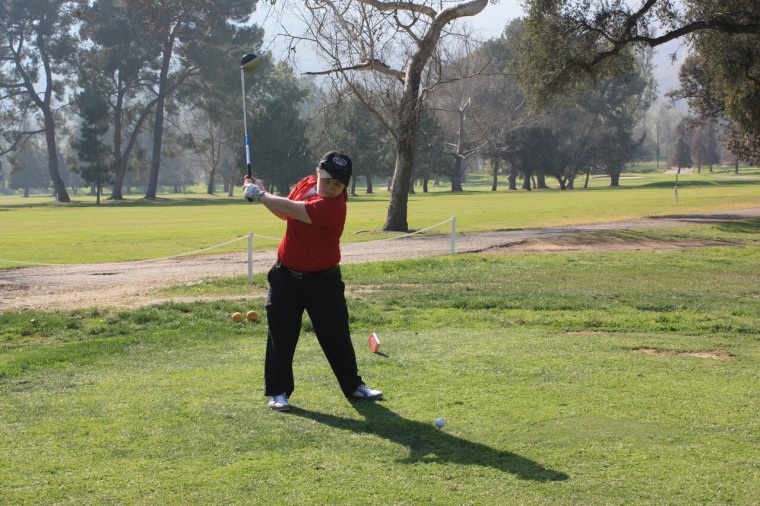 Not only is she an extremely talented golfer, but Trojan has also won awards for swimming and power-lifting.
"I love doing a variety of sports. So when I was young I used to jump from one sport to another," she said.
Nicola McGovern, Trojan's coach, met the athlete at the first national tournament in Canada a few years ago and says that working with her is a "pure joy".
RELATED: Champion gymnast with Down syndrome overcomes obstacles, inspires others
McGovern has been coaching in the Special Olympics since 2008 and started a golf program later in 2011 within her community. Trojan's golf team is the first from Canada to go to the World Games.
"When she's out there practicing on the course, you just see that she's taking instructions, she has a feel for the game and you see everything come together and no matter what the shot— her positive attitude just makes you believe that you can do anything. She's always willing to just give it more," she said.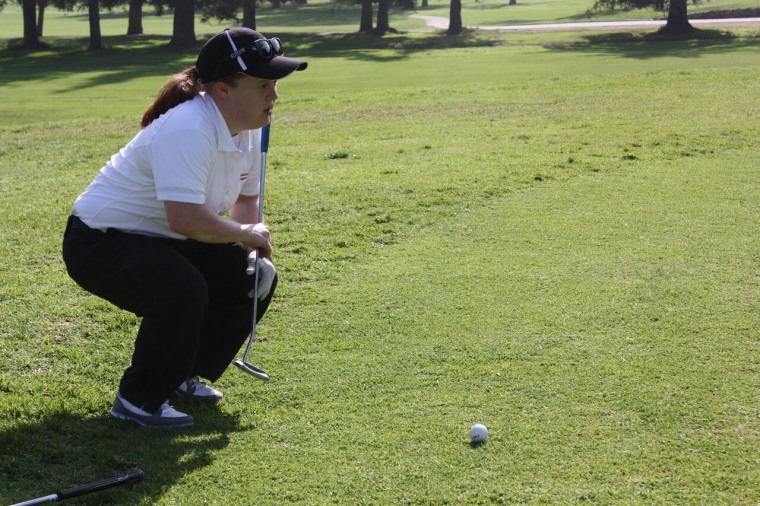 McGovern coached Tess on team Ontario last year in Vancouver through to qualifying for this year's World Games. She says she's felt fortunate to coach both Tess and the other athletes, given the opportunity to witness how hard they've been working to overcome their own personal challenges.
"Her drive and commitment to do better in sports makes me feel like in my life and things I do that there's no quitting— there's no "I can't do it". I think she's actually quite a positive role model for a lot of people in her life."
Trojan's work ethic has inspired McGovern to be a better athlete and coach. Recently Trojan competed in the Jim Thompson Memorial Golf Tournament at Streamsong and was excited to have gotten her first hole-in-one.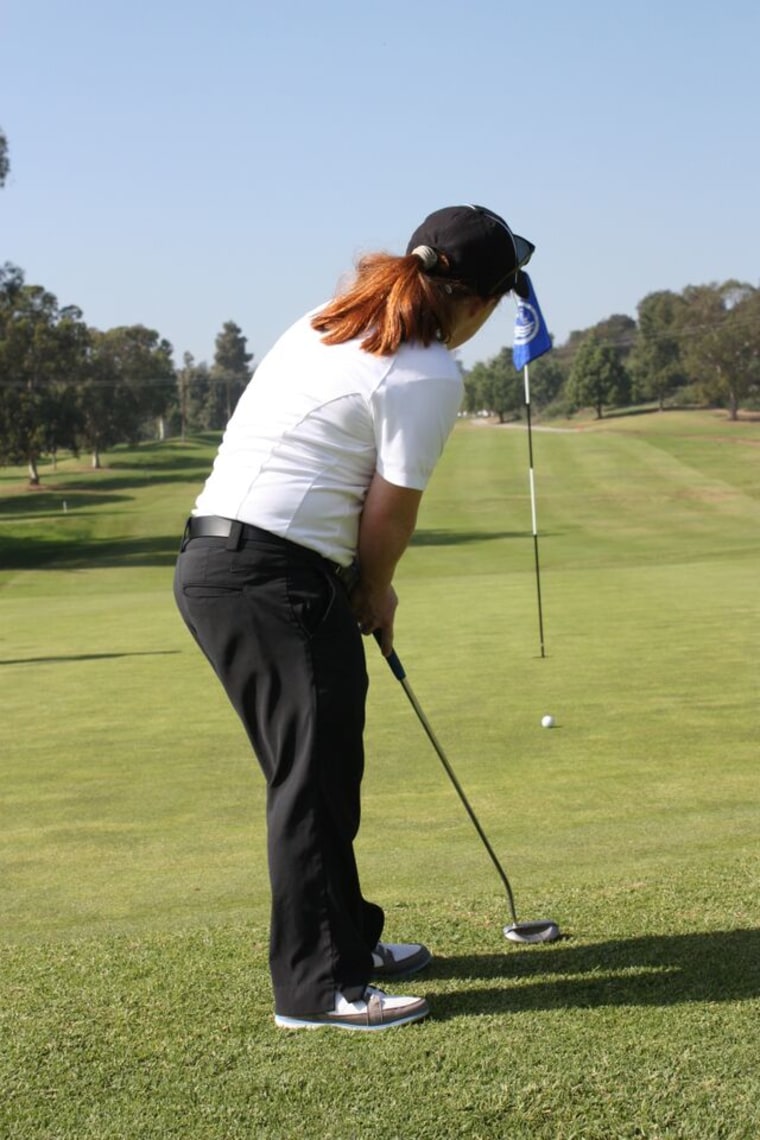 "She's in the hole-in-one club and I haven't done that yet. But she inspired me when I went out on my next round to focus and so I think we feed from each other on how we do in sports," McGovern said.
The coach-and-athlete relationship that the two have is very positive. McGovern says that Trojan often feels very comfortable discussing her feelings on topics such as sports, mental health and nutrition, which in turn has led to the success they've had together.
For McGovern, it has honor to serve as the head coach.
"I'm thrilled for them, I know they're going to do their personal best and I want them to have a wonderful experience at the Games."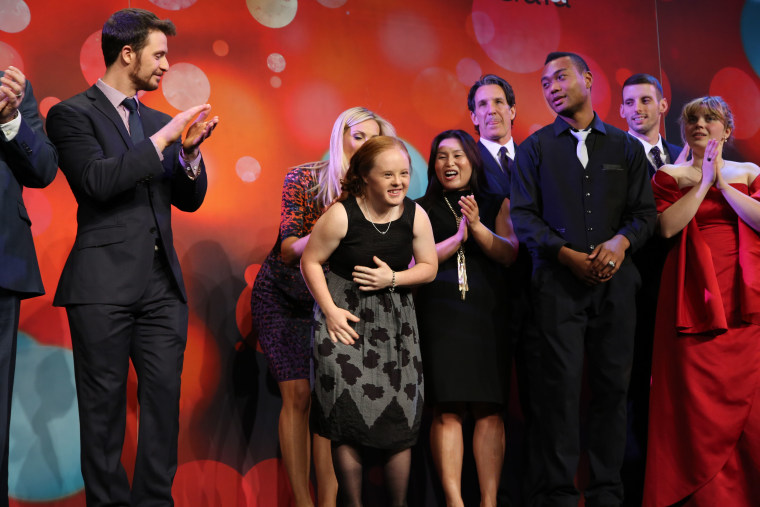 Trojan is set to compete in the World Games on Tuesday, July 27.