To prove that Alzheimer's has an impact far beyond forgetfulness, Brad Swientoniowski filmed and posted a powerful video of the disease's devastating effect on his father.
In a clip uploaded Sunday to YouTube, which has since gone viral on Reddit, Brad's 68-year-old father, Daniel Swientoniowski — a Vietnam veteran and retired Detroit police officer — can be seen attempting household chores but never quite completing any of them.
"[He] just wanders around the house constantly doing things like this," reads part of the description of the video, which had tallied about 100,000 views as of Wednesday afternoon. "He does not deserve to spend his retirement like this."
RELATED: Alzheimer's warning signs to watch for
In his first media interview, Brad, an information technology professional, told TODAY.com he felt compelled to upload the footage because he wanted to raise awareness about the disease.
"There's a stigma with Alzheimer's," the 39-year-old said. "It's almost become synonymous with just memory loss. It doesn't give an accurate picture of what the disease really is."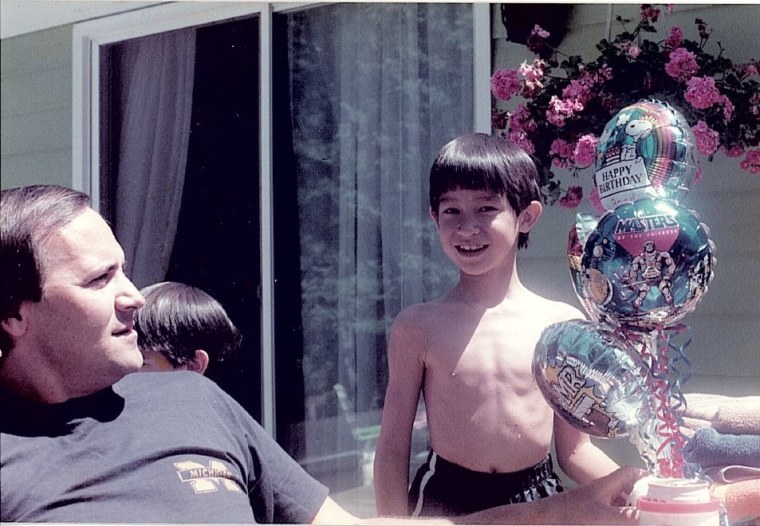 In addition to loss of memory, the Alzheimer's Association notes that brain function and behavior degenerate among people who have the disease.
Brad said his father started displaying symptoms about five or six years ago, such as repeating conversation topics. While Daniel had sustained a head injury and bruised nerves in a car accident in 1988, doctors eventually confirmed that Alzheimer's was the cause of his condition.
"It's a punch in the face to me," Brad said. "I wasn't ready for what this really is."
About two or three years ago, Brad moved into Daniel's house in the Detroit suburb of Macomb Township to become his father's primary caretaker.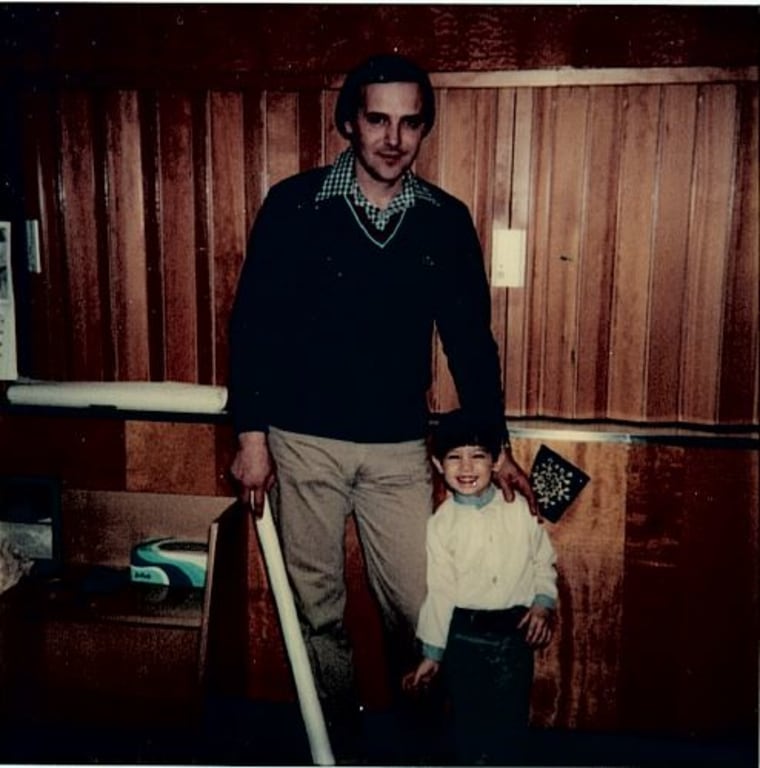 As difficult as it can be to watch him in this condition, there are moments when Brad recognizes the father he grew up with. "He would do anything to help me," Brad said. "He'd pick me up if I was stranded without a ride. If I had a question, he'd come help, no matter what. Always playful, [he] liked to joke around and laugh."
Brad says Daniel remains generous "to a fault" these days, but his attempts to help sometimes backfire.
"He'll open doors for people while leaving a restaurant, without realizing he's standing in the middle of the doorway," Brad said. "He's trying to help, but not understanding why they're not going in...He'll stand there until I tell him, 'Dad, you're blocking the doorway.'"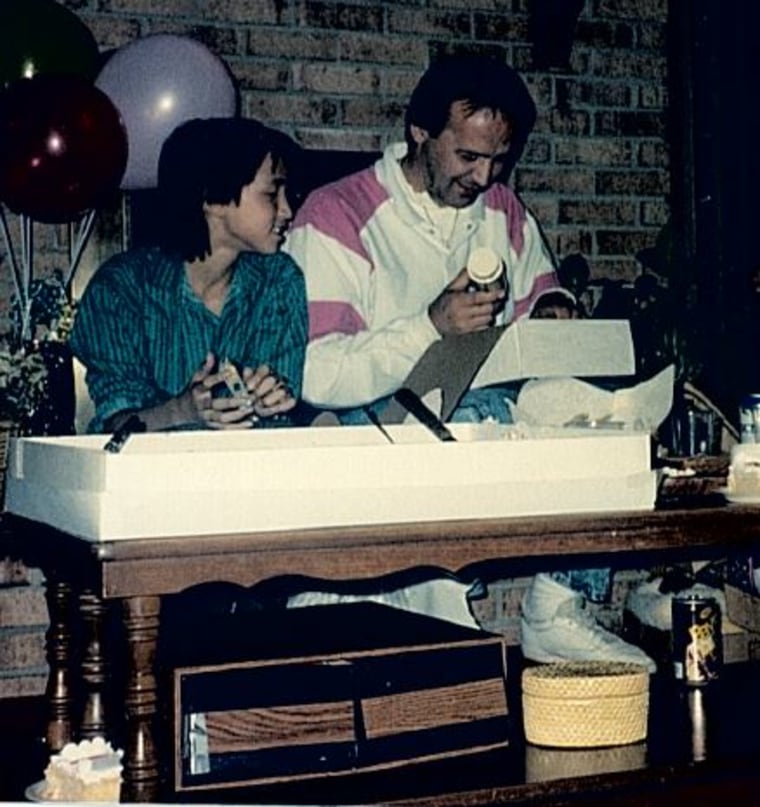 Brad said his mother, Victoria Swientoniowski, died of cancer in 1997 at the age of 50, but that he considers Alzheimer's to be an even more heartbreaking health battle.
"It's mostly about dignity," Brad added. "Alzheimer's just kind of turns its victims into a husk, just an organism that just kind of drools, that needs to be fed. They wet themselves. It's no way to live your last years."
Many people who watched Brad's 12-minute video have expressed their support, and he says he's somewhat surprised it went viral as quickly as it did.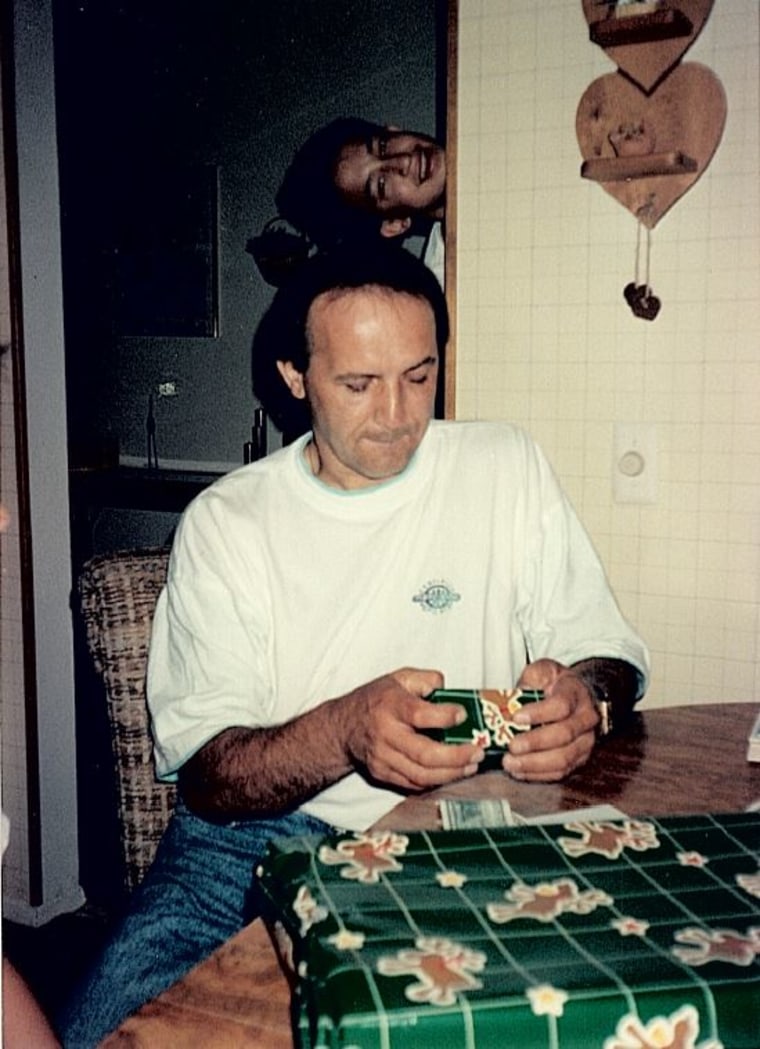 "I just happened to post it at the right time and day, and people saw it and voted [it up on Reddit]," he said. "I got one or two people who replied to it and said, 'I had no idea that this is what it's like,' and with that, I got exactly what I was hoping for."
Brad added that he's not looking for money, and would prefer that people instead help others affected by the disease.
"If there are caregivers out there that need a little break, just offer to stay with someone for a day, and give their caretakers a break," he said. "Maybe raise a little more awareness about the disease. That would be a positive."
Follow TODAY.com writer Chris Serico on Twitter.