Nancy Writebol's sons, Jeremy and Brian, say that watching their mother battle, then overcome, the Ebola virus has taken them from the lowest of lows to the highest of highs.
"She is really happy to be healed and out of the hospital," Brian Writebol told TODAY's Matt Lauer in an exclusive interview Friday.
Nancy Writebol, one of two Americans infected with the virus, was discharged from an Atlanta hospital on Tuesday. She arrived at Emory University Hospital on Aug. 5, just days after another Ebola victim, Dr. Kent Brantly, was admitted.
Writebol contracted the virus while in Liberia doing missionary aid work. Her release from the hospital was the first time she and her husband, David, could physically be with each other in nearly a month.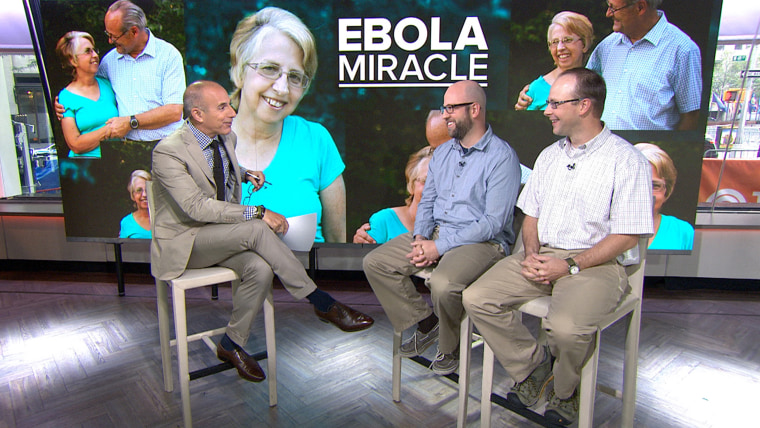 "It was a beautiful time. They were just able to be together and to see one other for the first time in several weeks," Brian said. "It was really, really good."
Jeremy said his mother is not sure whether she will return to Africa but "she's still thinking about it" and is discussing the option with her husband.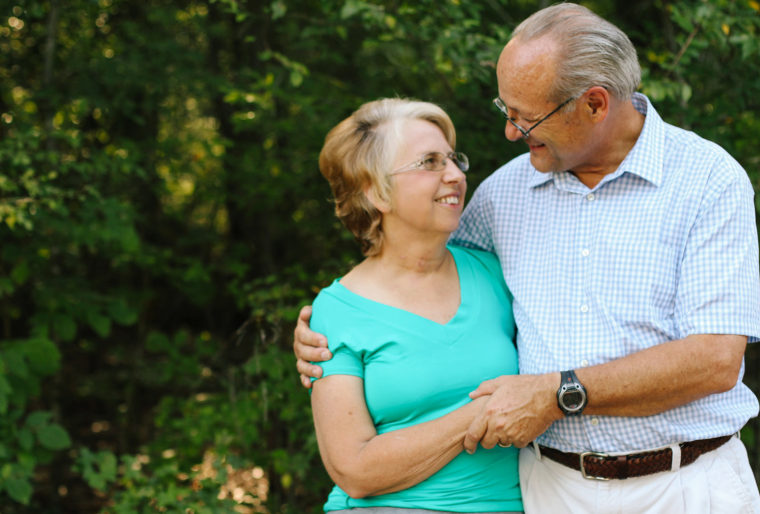 "Africa is still in their heart and the suffering and the people in western Africa is still very deep in them," Jeremy explained. His parents hope their time spent recovering "will give them some clarity on what to do next and where to go."
For now, Nancy Writebol continues to regain her strength, and the only thing she wants to do is focus on quietly recovering with her husband. A family friend recently launched a crowdfunding campaign on GoFundMe is raising money to help pay for Writebol's medical expenses. 

"She's tired and trying to rest," Jeremy said. "There's still some physical recovery that has to go on there but her color is good and strong."
The Writebols said that their mother believes several factors played into her amazing recovery, including her Christian faith and the care she received at the hospital. They also believe an experimental treatment she received helped, "but certainly, that supportive care at Emory was huge."
Follow TODAY.com writer Eun Kyung Kim on Google+ or on Twitter.