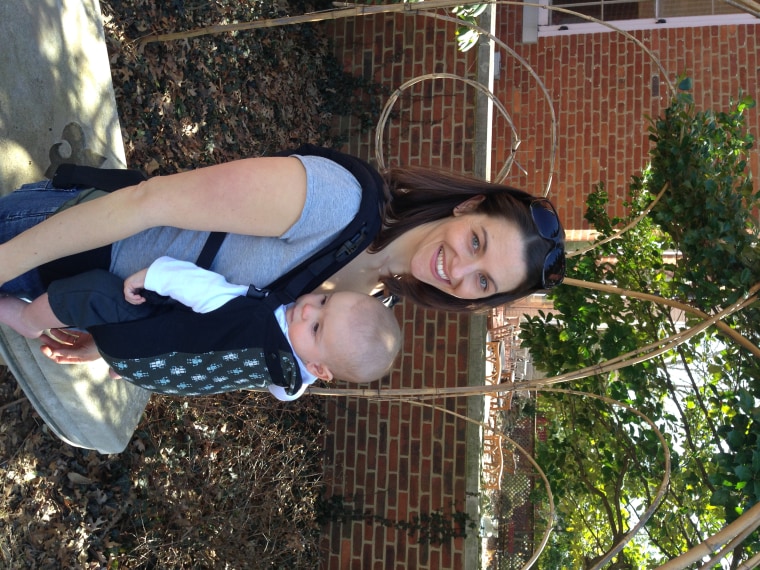 Most mothers can agree that having a baby forever changes your body, whether it's fuller hips, a softer midsection or breasts that are never quite as perky as they once were. And we live in a culture where "getting your pre-baby body back" is assumed to be a nearly universal post-partum goal.

But some moms are just fine with their post-baby body, finding that with those changes comes a new kind of strength and an appreciation for what they're physically capable of doing.

Although 70 percent of women said they feel worse about how their body looks after having kids, 30 percent of moms like their body better and feel more "powerful and confident" in their looks, according to a 2013 TODAY.com survey of more than 3,000 women. 
"I went through the body image thing a lot of girls go through in college, when I was fixated on my body and my weight," says Leslie Goldman of Chicago, mom of a 2-year-old daughter who is expecting her second child in six weeks. "None of that was a part of my life after my late twenties, but postpartum is still so freeing and empowering for me to watch my body in a whole new light, healing from surgery and still producing food to feed my baby."
Related: How do you feel about your post-baby body? Let us know and send us a photo on our Facebook page, and we may include you in a future TODAY story.
While Goldman felt a bit self-conscious about her C-section scar in the beginning — when it was "very red and kind of puckery" — now, in the gym locker room, she's happy she has a physical sign of motherhood and views other women with C-section scars as kindred spirits. "I'm sure many women working out are moms," Goldman says. "But when I see the C-section scar, I know we went through the same thing and it's a signifier we're all in this together."
Ashley Shea, 25, a blogger and doula in Santa Cruz, California., likes her body better after giving birth six months ago to daughter Leela.
"After a lifetime of dancing and years of yoga, I had a lot of muscular imbalances, especially the bones in my pelvis," says Shea. "Maybe it was something in the pregnancy hormones or carrying a child, but my hips seem more aligned and I move so much more smoothly and gracefully now."
Most of all, Shea has found that her self-image is more positive than ever. "I've gained a perspective on what my body can do, creating a human being," explains Shea. "All the negative body association just seems so small to me now."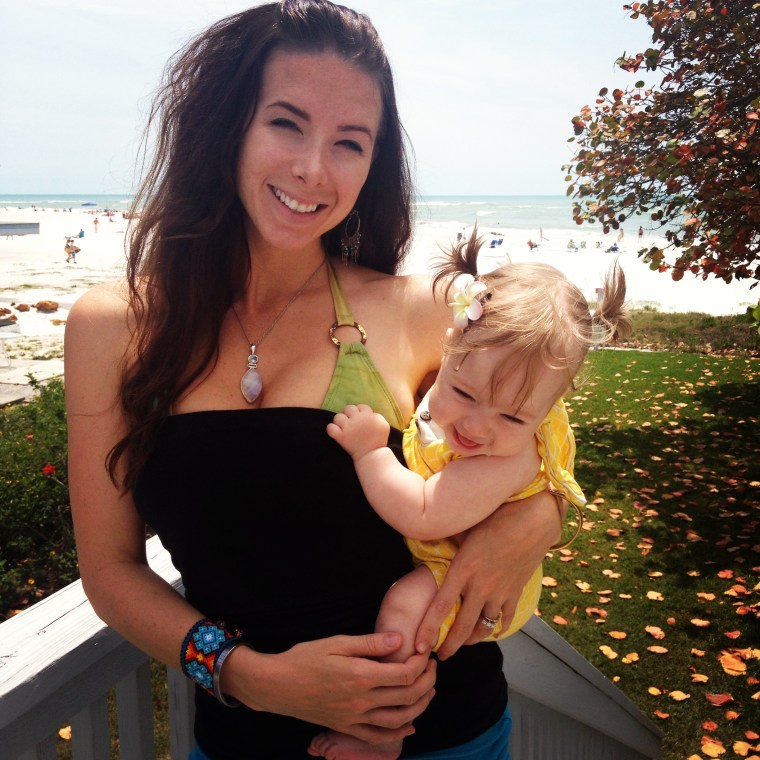 Unfortunately, though, women can be the harshest critics of one another when it comes to appearance and body weight, warns Rebecca Puhl, deputy director of the Rudd Center for Food Policy and Obesity at Yale University. That's because women have been socialized into a culture that prescribes certain body ideals for them — both during and post pregnancy, Puhl says.

"The focus needs to shift to health, rather than appearance," explains Puhl. "The discussion should be focused on the emotional and physical challenges of being a new mother and how to cope with these effectively, not the size of pants a new mom is wearing or comparing how much time it takes women to lose pregnancy-related weight."
Of course, celebrity magazines don't help new mothers gain a more nuanced perspective. According to the TODAY survey, 67 percent of women felt worse about their own body after seeing images of Hollywood moms looking super-fit post-baby.  
"By highlighting celebrities in form-fitting clothes just weeks after they have given birth, the media has almost turned it into a race, who can lose the weight fastest," says Puhl. "It's damaging, unhealthy, and unfair to women during a vulnerable, exhausting, and emotional time in their lives."
Tarah Chieffi is a triathlon athlete who had been in the best shape of her life prior to pregnancy. In the first few weeks after having her son, Chieffi, 32, of New Albany, Indiana, was surprised that her body didn't bounce right back and that she still "looked pretty pregnant." 
What surprised the new mom even more: She didn't care.
On the contrary, Chieffi wanted people to see her postpartum body — and to know that it had just done something amazing. "I would have thought I would want my loose maternity clothes still," she recalls. "But I found myself wearing more tailored stuff, even some of my regular tank tops that showed off my post-baby body a little more."
Ten months later, Chieffi says she no longer focuses on the scale or how flat her stomach is. Rather, she exercises with the goal of getting stronger, so that she can wear her baby in his carrier as he continues to grow.
Jacoba Urist is a health and education reporter in NYC. She also writes for The Atlantic. Follow her on Twitter @JacobaUrist.  
How do you feel about your post-baby body? Let us know and send us a photo on our Facebook page, and we may include you in a future TODAY story.