Women seeking water births can labor in tubs and immersion pools, but should get out of the water when it's time to deliver, the American College of Obstetricians and Gynecologists (ACOG) said Monday, re-emphasizing its previous recommendations.
The basic guidance remains the same, except for a subtle change. The previous opinion, issued in 2014, noted underwater delivery should be restricted to clinical trials, said Dr. Joseph R. Wax, chair of ACOG's Committee on Obstetric Practice.
Related: 'Water births' may not be safe for baby, doctors warn
The updated opinion skips that advice.
"While we still recommend delivery on land and not in water, we understand that some women and their providers may choose not to follow this recommendation," Wax, a professor of obstetrics and gynecology at Tufts University School of Medicine, told TODAY.
In recent years, more hospitals have offered water births as an alternative delivery option for healthy women with uncomplicated pregnancies, but it's a choice that may be disappearing. In light of ACOG's joint guidance with the American Academy of Pediatrics, hospitals have been scaling back their programs.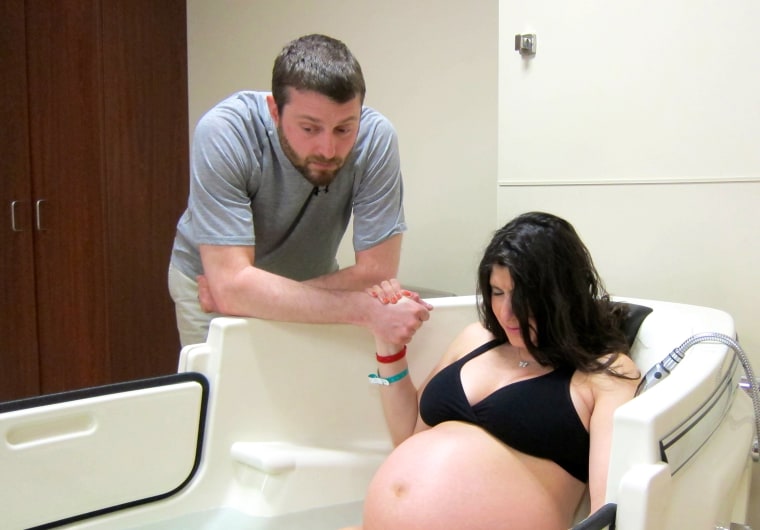 Recently the DeKalb Medical Center in Atlanta said it was considering scaling back programs like water birth for women with due dates after October 31, according to WABE in Atlanta. In an email to the station, "the hospital cites safety concerns over water births, but says those concerns don't arise from one specific incident," WABE reported.
The center did not respond to emails sent by TODAY.
Some women have nothing but praise for water births.
After two grueling, un-medicated and painful deliveries, Nicole Atkinson wanted to try something different with her third pregnancy. She'd heard that sitting in warm water could speed labor and ease pain so when the local hospital began to offer the "water birth" option, Atkinson and her husband Nate requested it.
Related: Give birth like a star: Inside A-list maternity suites
"It was so relaxing," said the 37-year-old mother of three from Towson, Maryland. "There was music playing. I didn't feel like I was in the hospital."
Related: Elective C-section leaves Lisa Ling shaken up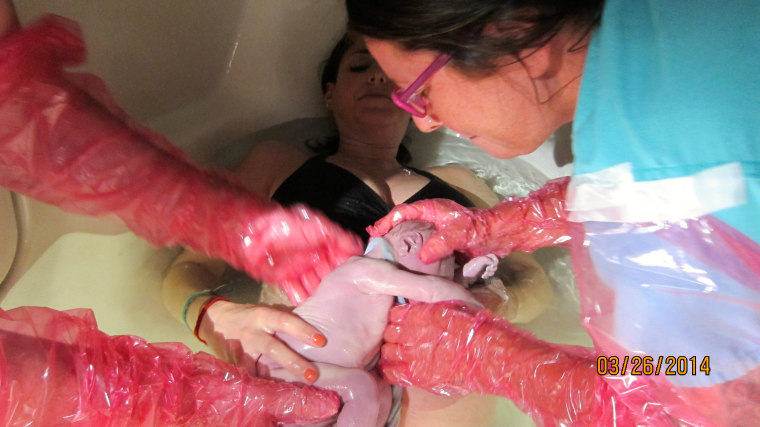 New Hampshire's Monadnock Community Hospital had been offering women the water birth option since the 1990s, but changed its rules after the 2014 report. Women could labor in a tub, but they weren't allowed to give birth in one.
"About 10 percent of our deliveries were water births then," said Dr. David Levene, an obstetrician-gynecologist with Monadnock OBGYN. When the birth was imminent "women had the option of getting out or delivering in the water."
When ACOG initially came out against delivering in water, the N.H. hospital began to offer only "immersion therapy" during the first stage of labor, Levene said. Interest has fallen off, as a result.
There's some evidence that immersion in warm water during the first stages can shorten labor, reduce pain and the amount of anesthesia needed — but there's no research to show a benefit to mother or child when the baby is delivered under water.
In fact, there have been reports of "rare and serious adverse effects in the newborn," according to ACOG.
Related: Are more babies born at night? New study reveals top arrival times
There are programs across the country that still offer water births, although it's unclear how that might change with the revised guidance.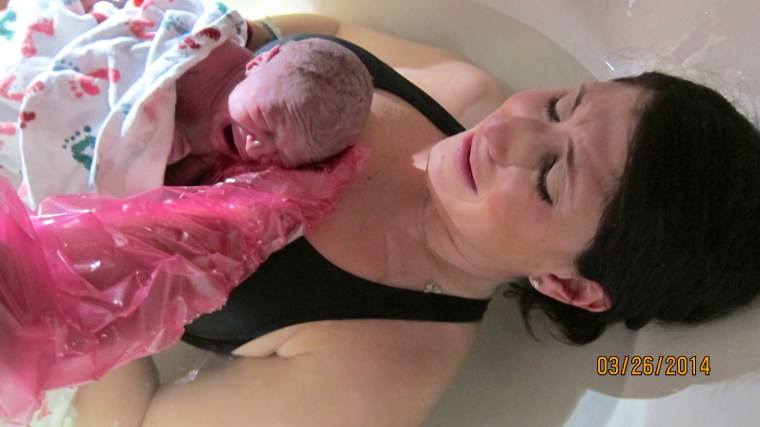 "We have offered water births at the St. Elizabeth Regional Medical Center since the early '90s," said Karen McGivney-Liechti, a certified nurse midwife at Integrated Women's Health in Lincoln, Nebraska. "Hydro therapy has been shown to reduce discomfort."
After the initial ACOG opinion piece, the Lincoln hospital put water births on hold for about eight months, McGivney-Liechti said. "We actually did a giant literature review and looked at our own data and confirmed that this is safe for moms and babies. We just reinstituted it."
However, McGivney-Liechti's group offers water birth only to very low-risk pregnancies, she said.
Further, "there can't be any concerning fetal heart rate sounds, diabetes, high blood pressure or women who are being induced," McGivney-Liechti said. "We also don't take obese women because it could be difficult to get them out of the tub. We have very stringent criteria."
A. Pawlowski contributed to this report.