So, here we go! I'm signing off — and it's time for you to join me on my #30DayDetox.
If you're just jumping on board, here's a little background: I'm giving up all Internet access, email, social media and text messaging for the next 30 days.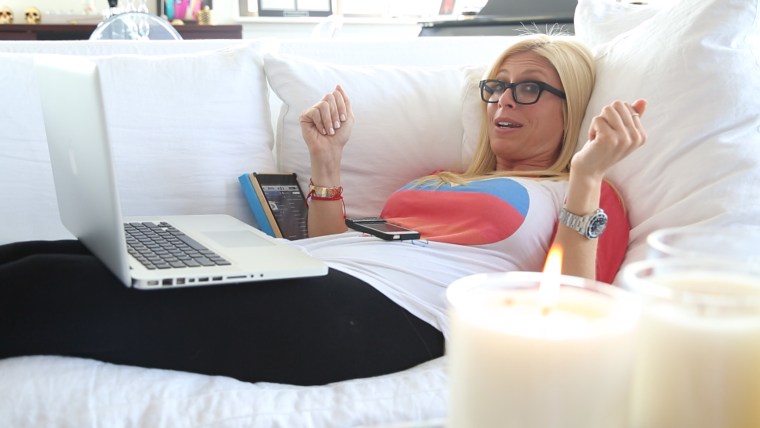 Before I decided to launch this experiment on TODAY, I'd already decided I was going to unplug for the month. I wanted to take courses, take time for myself, and converse with people on the phone rather than email or text. Like many of you, since I was in high school, I've been working non-stop — 7 days a week, for years. I decided I needed a break: a chance to experience life in a simpler way. I'm calling it "My August." 
After sharing my idea with friends and family, everyone wanted to give up something too, something that has been a vice for them. So I decided to extend the idea to our entire TODAY family: our anchors, producers, viewers, and our entire behind-the-scenes staff.
See what the TODAY anchors are giving up for 30 days
Back in July, I gave myself an assignment — for one day, I didn't return a single text or email until the end of the day, when I looked through my phone to see which messages were timely and needed an immediate response. Try it! You will be surprised at how many emails/texts can wait.
Want to kick a habit? 6 apps to help you hit your goal
As a result, I am choosing to go on a technology cleanse. But you don't have to give up the Internet to join in! We'll also be following these three TODAY viewers who are joining the #30DayDetox, and they're each giving up a habit they've wanted to kick for a long time: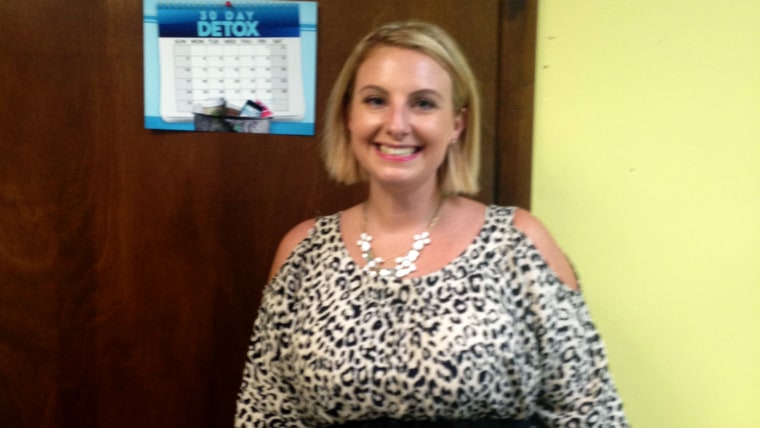 Ashlie Butler, 27, from Tampa Florida is giving up shopping. "I currently have a shopping addiction," she told us. "I have bags and bags stacked up along the top of my closet and mountains and piles of shoes." She says she even hides what she buys! She's hoping this 30 days will change her life, and help her entire family — not to mention, save her thousands of dollars!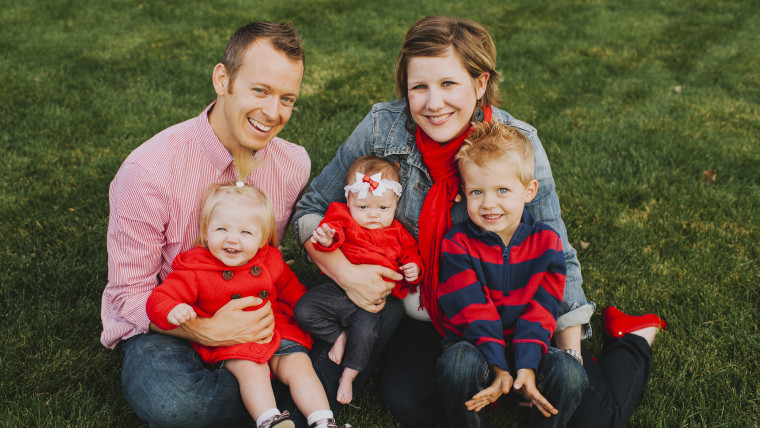 Crystal Askvig, 34, wants to give up her biggest vice: soda! "All my life I have been a big pop drinker," she told us. "But a few weeks ago, I looked over to the side of my desk at work, and I saw THREE 20 oz coke bottles, two of them gone, and it was just past noon. I thought back and realized that somewhere along the line, I had started drinking pop, mostly coke, every SINGLE TIME I needed a beverage." She's a mom of three beautiful kids and doesn't want them to start the habit. Plus, she's hoping this will help her drop the baby weight (she has a 1-year-old). "I'm not sure I WANT to cut out pop, but I know I have to, and this is the perfect excuse to do it."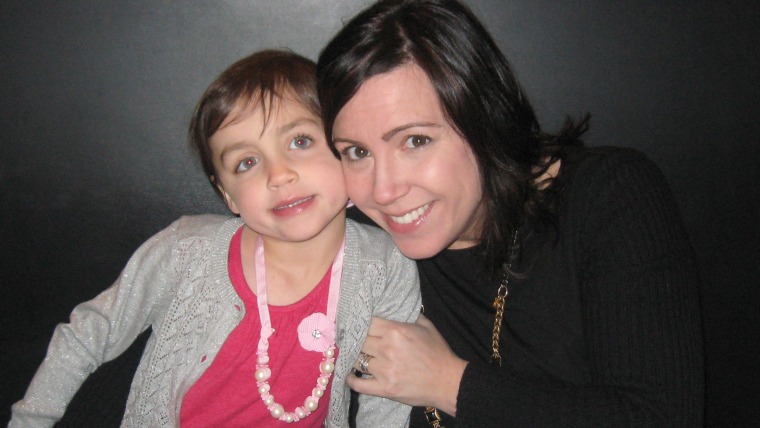 For her #30DayDetox, Tracy Villaume, 43, is going to give up saying anything negative about herself — especially in front of her daughter. "My daughter is 5 years old and yesterday told me that she thinks she is getting fat (she is tiny)," she told us. "I could only surmise that the question comes from my constant angst and negative verbalization about the way that I look." So for the next 30 days, Tracy is going to focus on stopping herself before saying anything bad about her own body.
Since I made my big #30DayDetox announcement, people have been asking me tons of questions. So, here goes: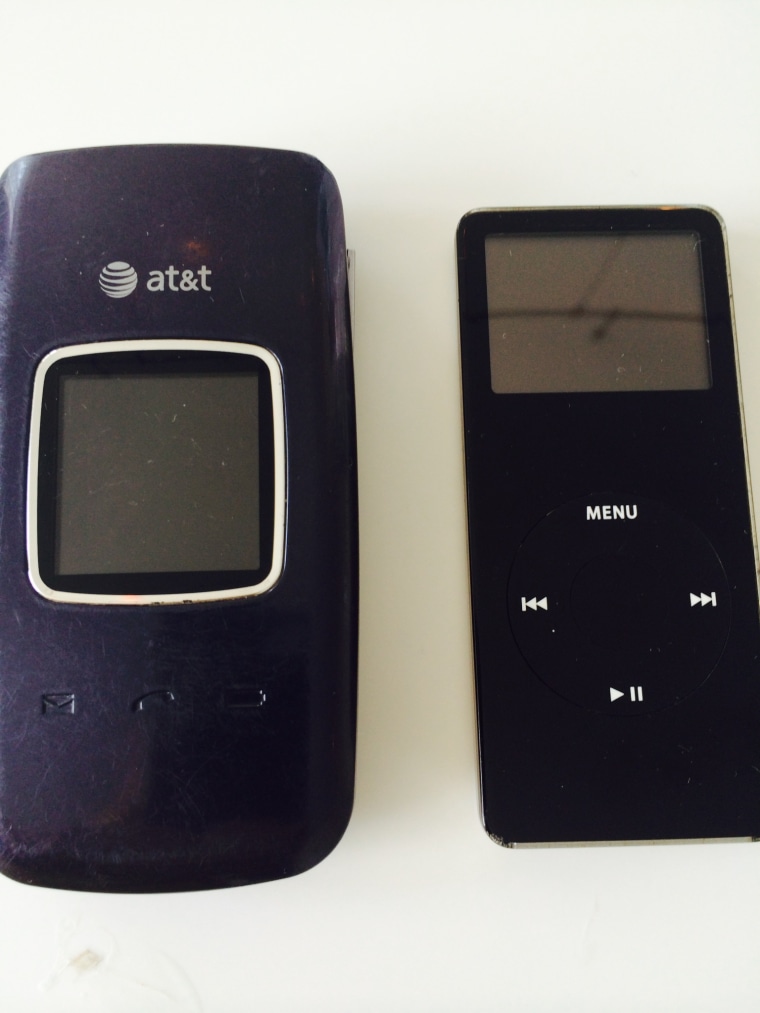 1) WHAT TECHNOLOGY WILL YOU HAVE?
I will have a flip phone (which does not have access to the Internet or text — those features have been disabled). I will use an old-school iPod to listen to music and I will read actual newspapers (rather than anything online).

2) HOW WILL YOU NOT EMAIL OR BE ON THE INTERNET? DON'T YOU NEED TO CONNECT WITH PEOPLE FOR WORK AND KNOW WHAT IS GOING ON IN THE WORLD?
In terms of email: I will have a bounce-back on my email saying: "If this is urgent, please contact my colleague and she will be able to reach me." She can then call me on my flip phone with anything that is timely. My scripts from the show will be faxed or messengered over, and if there are any questions, I am reachable on my antiquated phone.

3) WHAT ABOUT FAMILY AND DATING?
I will be accessible on my flip phone. If you're single, you can relate to what I am about to say: Dating has become so reliant on texting, and that does not always make for the best communication — especially when you're just starting out. Not to mention the old school chivalry of a man picking up the phone (always better).

4) ARE YOU NERVOUS?
To be honest, I am. I am so reliant on my phone. When I have down time in the car or even (so embarrassing) when I'm walking around, I am checking social media or emailing. With that said, I think this is not only a good experiment, but it will also allow me to experience life in a different way. I will also be taking some vacation this month, and instead of Instagram-ing and Facebook-ing, I will just take pictures and enjoy them. I've also been taking online classes to learn photography and I even invested in a major camera. I might come back as Annie Liebovitz!
You will be seeing and hearing from me and our three TODAY viewers throughout the month, but just so you know, when you see an iPhone video of me, I am NOT taking it. A friend will take pictures and video and send it in, and I'll send notes the old-fashioned way, by FAX!
So, join me! Choose your vice and give it up, and use the hashtag #30DayDetox so everyone (except me) can keep track! Together, we can come back in September better than we were when we began. I know I will!
xo,
Jill