People who drink sugary sodas gain fat in the worst possible places — wrapped around their internal organs, researchers reported Monday.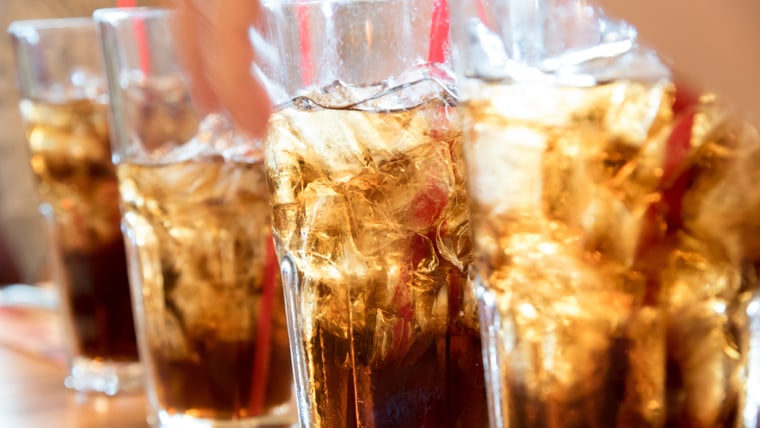 People who drank the most sugary drinks gained 27 percent more of this so-called visceral fat than people who never or almost never drank them, the researchers found.
The findings give people one more reason to cut back on sugar. Just last week the federal government advised people to get no more than 10 percent of their calories from added sugar.
"Our message to consumers is to follow the current dietary guidelines and to be mindful of how much sugar-sweetened beverages they drink," said Dr. Carolyn Fox of Tufts University and Harvard Medical School in Boston, who led the study.
"To policy makers, this study adds another piece of evidence to the growing body of research suggesting sugar-sweetened beverages may be harmful to our health."
Related: Here's how sugar may fuel the growth of cancer
There's more and more research showing the dangerous health effects of eating or drinking too much added sugar. And on Monday, Baltimore City Health Commissioner Dr. Leana Wen and a city council member, Nick Mosby, introduced a bill that would require warning labels for sugar-sweetened beverages in advertisements, restaurant menus, and in any city store that sells those products.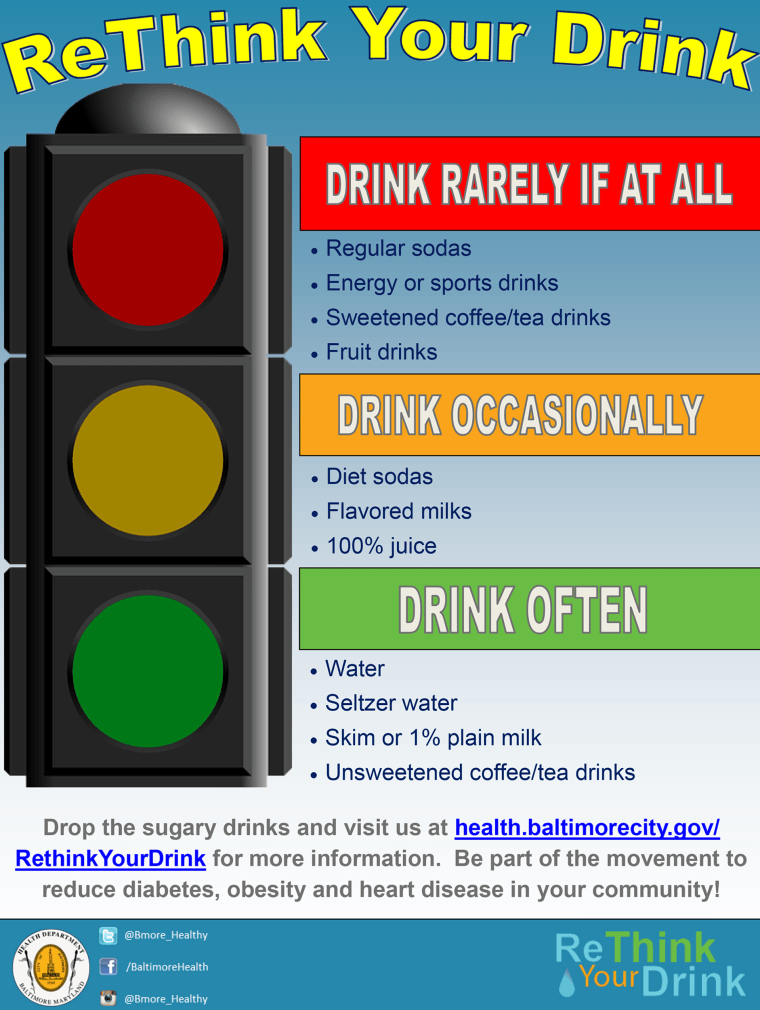 "The science is clear: The biggest contributor to childhood obesity is sugary drinks," Wen said in a statement. "Childhood obesity will lead to adult diseases that kill, and we must do everything we can to protect the health of our children. We must inform our residents about the danger of sugar-sweetened beverages."
Fox and colleagues looked at 1,000 volunteers taking part in a larger study sponsored by the National Heart, Lung, and Blood Institute, one of the National Institutes of Health.
They volunteered to have computed tomography (CT) scans to show just how much of their body fat was inside the abdomen. People with more fat there have a higher risk of heart disease and diabetes.
The men and women, who ranged in age from 19 to 72, also filled out food diaries. Six years later, they came back for a second CT scan.
Almost everyone gained weight over the six years and almost everyone also gained more visceral fat, the team reported in the journal Circulation. But those who said they drank a soda or other sweet drink every day or more often gained the most.
They gained an average of 852 cubic centimeters more visceral fat over the six years, compared to 658 extra centimeters for those who drank none.
Related: Trying to get flat abs? These 11 foods may help
Diet soda did not seem to affect how much fat people added.
"We observed that individuals who consumed at least one serving of sugar-sweetened beverages per day had a 27 percent greater increase in visceral adipose tissue volume over six years compared to non-consumers," they wrote.
There could be several reasons for this. Fructose, which makes up much of the sugar used to sweeten soft drinks, is metabolized by the liver and from there it can raise levels of a type of cholesterol called triglycerides.
This can either directly affect fat production or do it indirectly by affecting how insulin is produced and works. Insulin helps the body process sugar.
Their findings back up other studies that show added sugar not only make people fat, but can worsen the causes of heart disease and make tumors grow faster.
Baltimore also launched a public health campaign about sugary drinks.
"Research shows that companies disproportionally market sugary drinks to poor neighborhoods, increasing health disparities in our most vulnerable communities," Wen said.