The advent of social media has allowed people all over the world to connect and reconnect with others, making everything from your mundane cup of coffee to big life events, like weddings and job changes, just a part of the daily update.
Now that your social circle has grown, that must also mean an increase in the number of close friendships you have, right? Wrong.
A study done by Oxford psychologist Robin Dunbar that was published in The Royal Society Open Science in January revealed that despite having an average of 150 Facebook friends, we can really only rely on four in an "emotional crisis."
RELATED: Kate Winslet bans kids from social media, says it impacts 'self-esteem'
"This is the circle of intimate friends, or the support group as we have termed it," professor Dunbar told TODAY. "It is all the people whose shoulders you can cry on — i.e. the ones that would come to help you in time of need (being social or emotional support, or financial or other support)."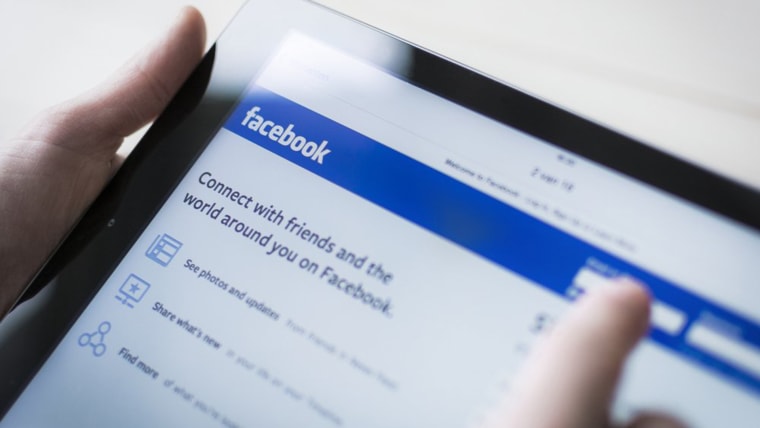 For his study, Dunbar analyzed a survey of 3,375 Facebook users in the United Kingdom over the course of two studies that represented an age range of 18 to 65. "The study was actually part of an advertising campaign by a small family bakery (Thomas J. Fudge's) with the message: Get off the Internet and sit down with a friend with one of our biscuits," he told us. "And I used it as an opportunity to try to see whether social media allow us to cut through the limits on the number of friends we have offline. It also gave us a unique opportunity to do a proper large-scale national sample. We used Facebook friends, as everyone knows what that is on their account. They ran two national samples for us."
The average number of Facebook friends came out to 150, but when he asked the participants how many of these virtual friends they could depend on during an emotional crisis, the average number was 4.1. The number of friends whom they would express "sympathy" toward was slight higher at an average of 13.6.
RELATED: Could our social media connections actually hurt our relationships?
These findings actually shed a positive light on social media according to Dunbar. "We were pleased rather than surprised," he said. "We have good reason to think that the number of friends is limited in this way, and it was comforting to find that a large scale national sample confirmed this." In other words, our close-knit group of friends is inherently small, and that's something reflected on social media as well.
"All are previous evidence to support it comes from small-scale studies of 100-200 people, often self-selecting volunteers or people from a very limited subculture," said Dunbar.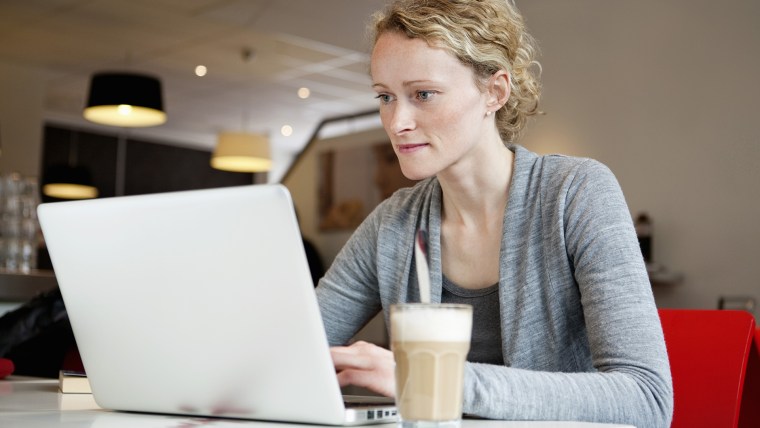 In fact, these large networks can help to keep relationships alive. "Social media is good for keeping up with friends, and so preventing the inexorable decline in relationship quality that happens when you can no longer see someone," said Dunbar. "But we think that in the end you need to see them face-to-face at least occasionally: otherwise, nothing on earth will prevent a friendship deteriorating and eventually becoming 'just an acquaintance I once knew.'"
RELATED: Instagram star quits social media, reveals her 'dream life' was all a sham
Ginnie Love, author, psychotherapist and relationship expert, agrees. "For the balanced emotionally healthy adult, social media is a convenient way to stay connected to friends and family from across the country, and world. It is also an incredible networking tool," she said. "Where social media hurts close relationships, of varying types, is rooted in the individual, the health of their current 'real life' relationships and the ease of contact via online that can be superficial and provide instant gratification. It is extremely easy to only show the parts of ourselves we want others to see and that does not encompass the entirety of who we are."
Love added, "Maintaining close relationship is a dance of many components including honest communication, showing dedication and value to one another through making spending time together a priority, and expressions of gratitude.
"Strong, reliable, intimate connection not only feels good but can help us live longer, healthier lives. "