Soccer sensation Brandi Chastain, who skyrocketed to global fame after scoring a game-winning penalty kick that cinched the the 1999 Women's World Cup title for the U.S., has pledged to donate her brain after she dies to scientists conducting concussion-related brain disease research.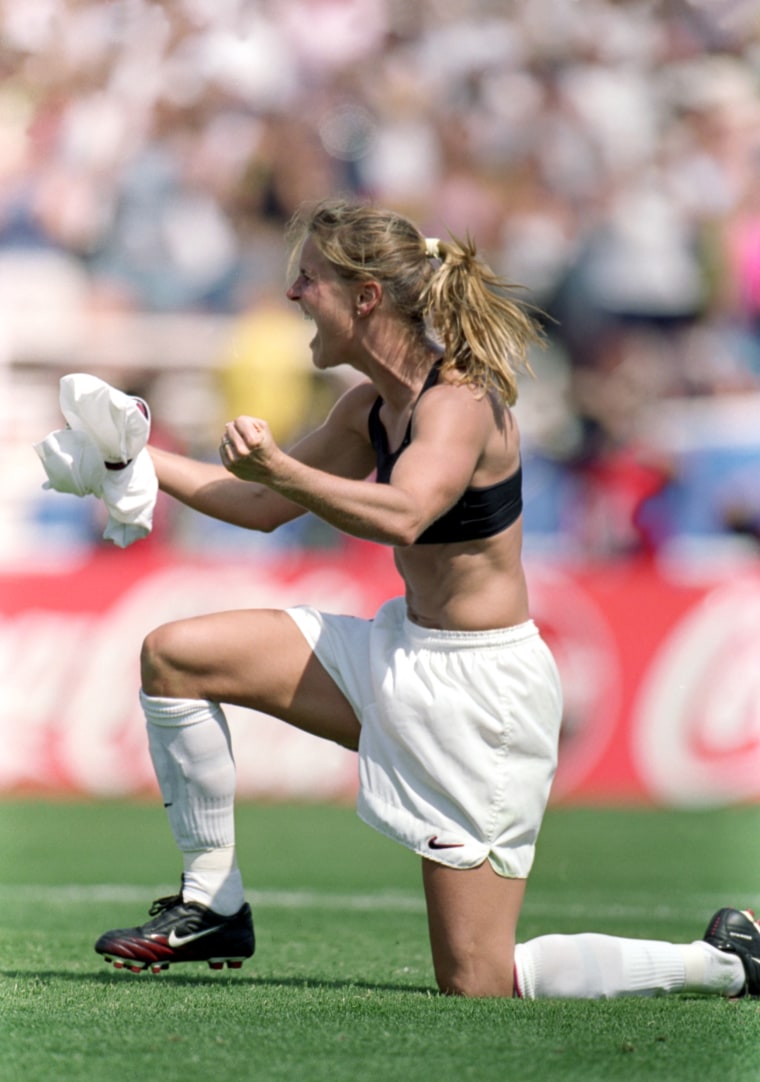 Chastain, 47, announced Thursday that she plans to donate her brain posthumously to researchers at Boston University studying the link between concussions and chronic traumatic encephalopathy (CTE) a degenerative brain disease that has been linked to repeated head injury in sports.
"It is really about: How I can help impact soccer beyond scoring a goal in 1999 in the World Cup final," she told the Associated Press regarding the announcement Thursday. "Can I do something more to leave soccer in a better place than it was when I began this wonderful journey with this game?"
RELATED: Frank Gifford suffered from chronic traumatic encephalopathy (CTE), family says
Chastain's decision makes her the highest-profile female athlete to commit to having her brain examined posthumously. Of the 307 brains donated to the Concussion Legacy Foundation, which organizes research in partnership with the U.S. Department of Veterans Affairs and the Boston University School of Medicine, only seven are from women. Noe of the women's brains studied have been found to have CTE.
"We currently know so little about how gender influences outcome after trauma," said Dr. Ann McKee, director of the Massachusetts brain bank program, told the AP. "Her pledge marks an important step to expand our knowledge in this critical area."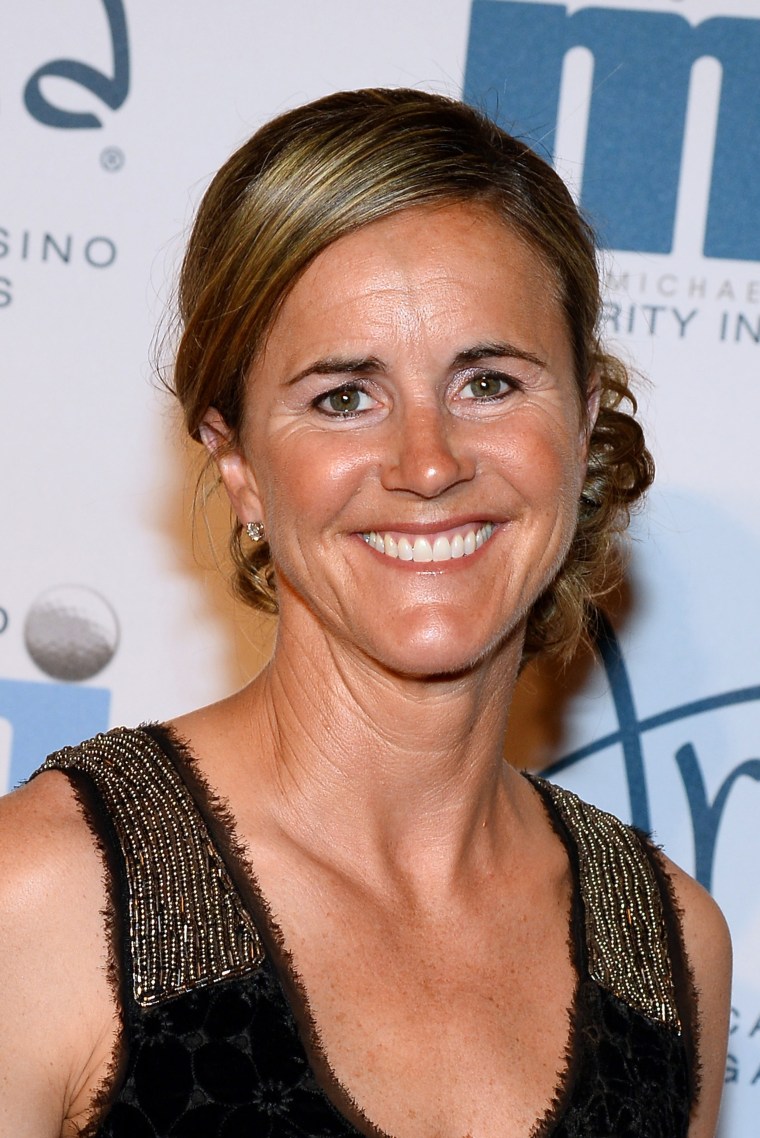 RELATED: No more heading as US Soccer releases new guidelines for youth soccer
Chastain is now a mother and a youth soccer coach living in the San Francisco area. Also a two-time Olympic Gold medalist, Chastain's World Cup victory (and celebration) is what she always will be remembered for. Her immediate reaction to the game-winning goal — in which she peeled off her team jersey and held it in celebratory clenched fists — instantly became an iconic image celebrating women's sports.
Chastain said she believes she's had at least a couple of concussions but can't be certain, mainly because officials lacked the kind of knowledge about concussions that they have today.
"You just shook it off back then," she said.
RELATED: Soccer star Sydney Leroux says pregnancy will keep her from 2016 Rio Olympics
Chastain is a big proponent of the effort to eliminate soccer headers in practice and in games for kids under the age of 14.
"It's been a journey about education for me," she said. "I've been involved in sports for a long time, only up until recently, have people been talking about concussions, and then concussions specifically related to soccer. It's been mostly a football problem or a football issue. But it's not."