This week in our "Slim Down for Summer" series, we're tackling the biggest problem most people struggle with when working on weight loss: portion sizes.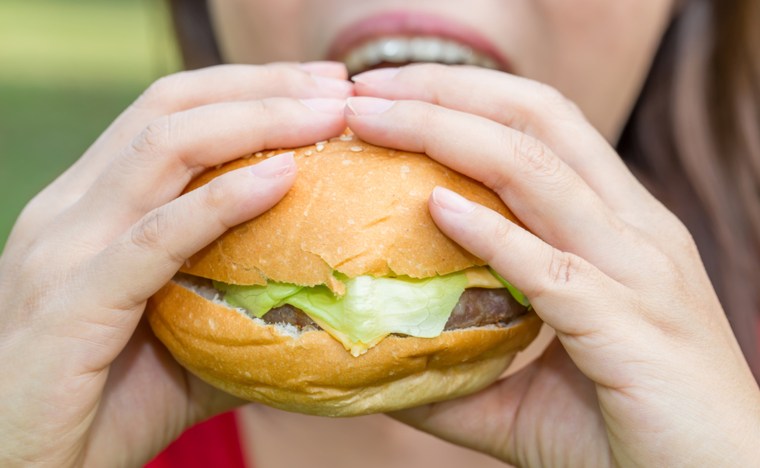 Nowadays, we "eat with our eyes" — choosing portions that are at least two or three times larger than the standard serving, but not adjusting for the calories. Studies show that no one — not even nutrition professionals — does a reliable job of estimating calories by eyeballing the amounts.
Both Bibi and Joann (our two viewers joining us on TODAY for their own summer slim down) struggle with portions, and were challenged with a "portion distortion" quiz to test their knowledge.
Related: Slim down for summer! 7 simple steps to jump-start your weight loss effort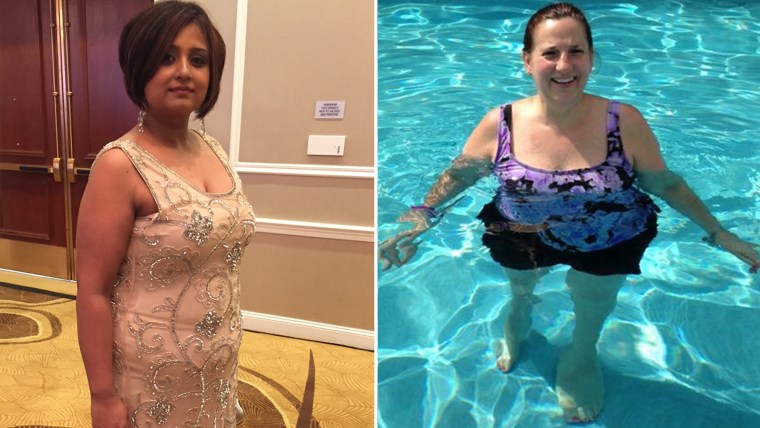 Changing eating patterns is a two-step process. The first step is to swap out high-calorie, nutrient-poor foods for healthier items including fruits, whole grains, and nuts. The second critical step is to monitor portions and calories for all foods consumed. Extra calories from nutrient-dense foods are a definite health plus, but when it comes to losing weight, calories count.
What's a portion? That can be tricky, and when it comes to packaged foods, you can't assume it's a serving for one if the package looks like a small size. It's easy to make the habit of reading the labels to figure out how many servings are in a package.
Check out what the items on your plate should look like when it comes to portion control:
Animal proteins
Lean Beef/chicken/fish (4–6 ounce serving); Reduced-fat cheese (1 ounce)
4 ounces = deck of cards
6 ounces = computer mouse or checkbook
1 ounce of cheese = 4 small dice
Vegetable proteins
Nuts, beans, legumes
1 ounce of nuts = a 3-inch square Post-it note
1 ounce of (2 tablespoons) hummus or peanut butter = golf ball
1/2 ounce (1 tablespoon) = tip of your thumb
Fruits/vegetables
1 cup = baseball
1/2 cup = hockey puck
1 medium whole fruit = tennis ball
Grains/starches
1 cup = baseball
1/2 cup = hockey puck
1 small baked potato = tennis ball
1 slice of bread = deck of cards
Fats and oils
1 tablespoon salad dressing or oil = poker chip
1 teaspoon butter or margarine = tip of your thumb
Snacks
1 ounce = cupped palm of your hand (small handful)
Remember that you can buy single-serving portions of many foods for convenience, but they can be pricey. It's easy to make your own single-serving sizes by measuring out the food into resealable bags. Either way, you get the satisfaction of eating the "whole thing" — an important step for portion control.
Madelyn Fernstrom, PhD is NBC News Health and Nutrition Editor. Follow her on Twitter @drfernstrom.