After a sledding accident almost caused a 12-year-old girl to lose her leg, she's warning others not to make the same mistake she did.
"Don't go sledding where a fence is close," Savannah Zaehringer of Davenport, Iowa, told TODAY. "I didn't know."
While Savannah experienced a rare fracture that almost resulted in amputation, her recovery has amazed her family.
"She still has her leg. To us, it is like a miracle all on its own," Sasha Zaehringer, her mom, told TODAY.
A day of sledding takes a turn
In early February, Savannah joined her best friend Meaghan Kleindolph and her dad Jamie Kleindolph for sled riding at a local baseball field. While there was a fence nearby, they had sledded there before and always avoided it.
But on this Saturday, Savannah and Meaghan lost control of the sled and it careened toward the fence. Worried about crashing, Savannah acted out of instinct.
"I stuck my legs up to stop us," Savannah said.
But instead of stopping, the sled went under the fence and one of her legs became stuck. While she didn't hear a snap or feel pain at that moment, Savannah realized something was wrong when she tried standing.
"I started screaming, 'My legs. My legs. It hurts so bad,'" she said.
Kleindolph scooped her up and took her home. But when they arrived at Savannah's house, she still couldn't walk. Zaehringer helped Savannah out of her snow pants and noticed a bump on the back of her daughter's knee. As soon as Zaehringer placed an ice pack on it, Savannah started screaming and crying.
"It really hadn't bruised at that point. It was just swollen," Zaehringer said. "I knew something wasn't right."
They rushed Savannah to the hospital. As she waited, her right leg began feeling worse. She experienced hot shooting pains, tingling and finally lost all feeling in her foot. Soon, doctors realized this was no typical injury.
"(They) couldn't find a pulse in her foot," Zaehringer said. "A doctor pulled me aside and told me basically that time was ticking to save her leg."
Savannah had an extremely rare break right below the knee cap called a tibial plateau fracture. She also developed compartment syndrome, a build-up of pressure in the muscles that stops blood and oxygen flow. Without treatment, doctors would have to amputate her leg.
To save it, she needed to be flown immediately to a hospital in Iowa City.
"She had basically amputated her leg internally," Zaehringer said. "There was no blood flow."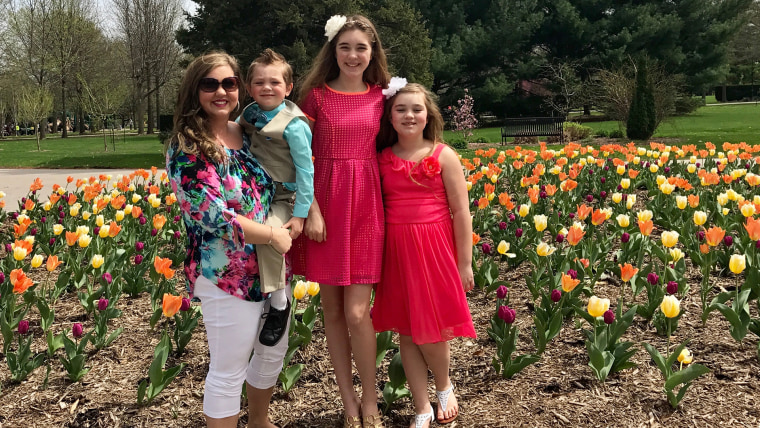 While Savannah's injury was extremely serious, a 2010 study found sledding injuries were common: 20,000 a year. That is about 220 children injured daily, said Lara McKenzie, co-author of the paper and principal investigator at Nationwide Children's Hospital.
"The fact that there are so many injuries on the few days you can sled is telling," she told TODAY. "There is always a risk of injury."
Boys aged 10 to 14 are most likely to be injured. Fractures are the most common injuries, followed by cuts and bruising. Accidents that involve collisions frequently result in traumatic brain injuries.
"Unfortunately, running into stuff like fences and poles and cars and into the street is not uncommon," McKenzie said.
Recovering from the break
During an almost nine-hour surgery, doctors released Savannah's fascia — what's known as a fasciotomy — to reduce pressure and save her leg. They also re-established blood flow. As she recovered in the intensive care unit, Savannah learned how seriously she was hurt.
"My mom actually told me, 'You were about to lose your leg,'" she said.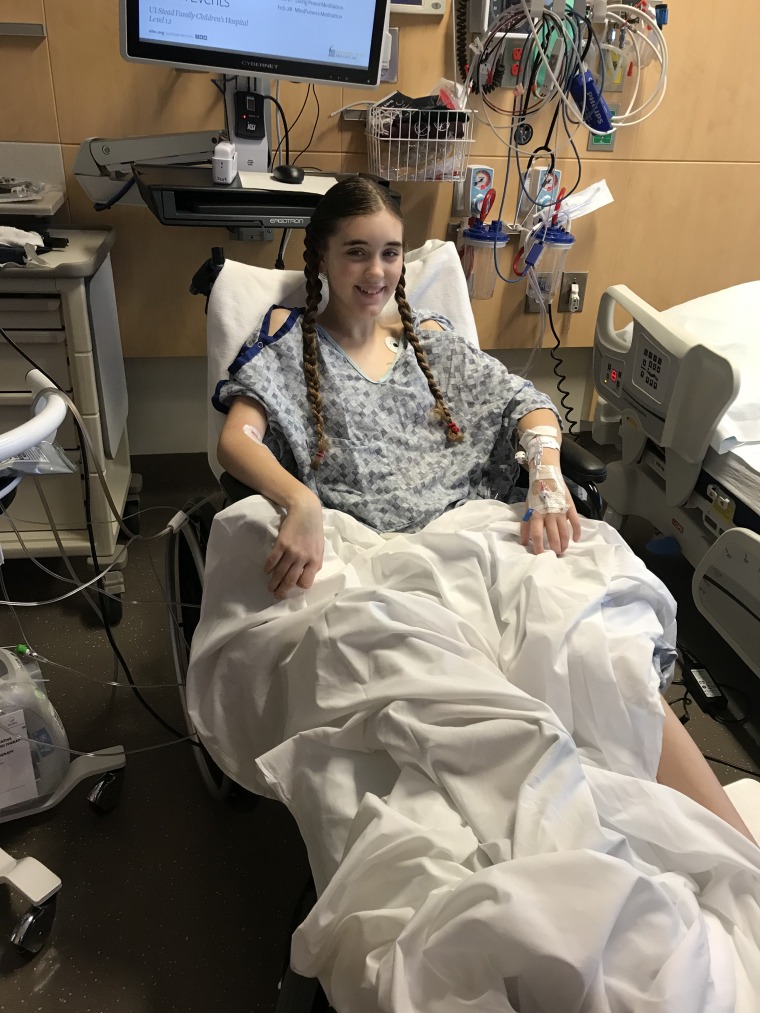 Savannah spent the next three weeks in the hospital. She's now home, but has to wear external fixators, or bars on the outside of her leg that stabilize it for at least two more months. She can't walk on the leg until after they come off. She's starting physical therapy soon and doctors expect she'll walk again, but aren't sure when. Savannah remains positive — she wants others to feel inspired by her.
"I hope people learn from my strength," Savannah said.
Sledding safely
While McKenzie noted that sledding is risky, there are safer ways of enjoying it. She shared these tips:
Feet first — Children most commonly hurt their heads while sledding, so this position prevents heads from bumping into things.
Wear a ski or snowboard helmet — It further protects the head against injury. Even a bike helmet can help.
Don't attach the sled to a car, ATV or snowmobile — "One-third of the injures seen were because of a sled attached to a motorized vehicle. It sounds fun, but it is dangerous," McKenzie said.
Use a sled that can be steered — Being able to control it makes it easier to avoid collisions.
Sled in areas without obstacles — Most accidents occur because children run into trees, fences, cars or buildings along the hill. "I don't think that it is just the height of the hill or how steep it is that is an injury causing," McKenzie said. "It is really what is beside you or at the bottom of it."