Feel free to call this single mom a loser — a triple-digit loser.
Last March, Marsha Parker, 39, and her daughter Kumari, 8, paired up to run outdoors — and Parker dropped 100 pounds by pounding the pavement together.
Parker had been slender through her 20s, but after giving birth to her daughter, her weight ballooned until she clocked in at more than 255 pounds. Like so many moms, Parker put Kumari's needs ahead of her own, and didn't leave herself time to exercise. She began having headaches, and her doctors wanted to medicate her. But Parker decided to change her entire lifestyle, and her daughter encouraged her.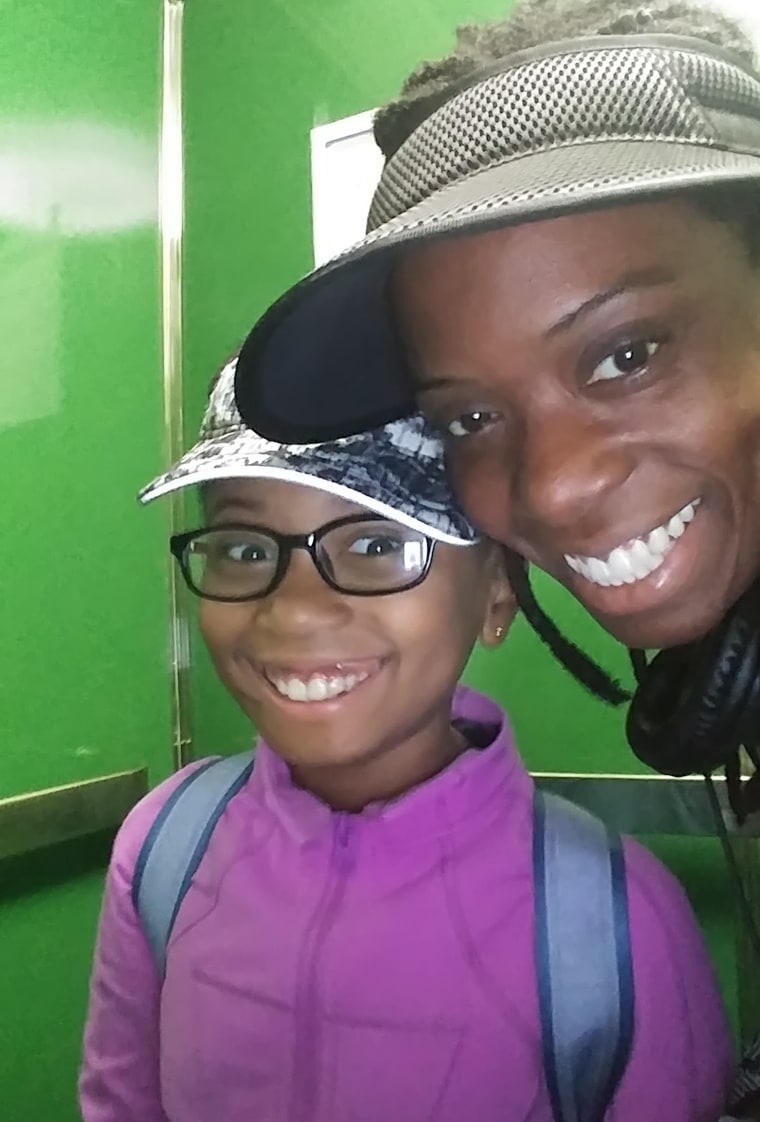 "My little girl would keep saying, 'I want you to be happy!' When she spoke to me she was very serious but loving about it. I thought, I have to do this now, while she's young — I don't want to set a negative example," said Marsha.
She began by taking kickboxing classes at a local gym. But she truly found her exercise mojo when she joined the treadmill fitness studio the Mile High Run Club. Parker liked it so much she began taking classes five times a week, and eventually ran a 10K race.
Kumari is her mom's biggest fan, joining her to run around Central Park and Pelham Bay Park at least three mornings a week during the summer. The 8-year-old even sets her alarm clock to wake up on time.
"She'll pat me on my back and say, 'Mommy you're doing great,'" said Parker.
Today, Marsha weighs 150 pounds; she's training and plans to take part in the SHAPE half-marathon, which takes place in Central Park on April 15. TODAY's Megyn Kelly is hosting it, but Marsha Parker will be front and center.
"I am an athlete, I am a runner! I'm a runner, I'm an athlete and I'm going to crush this!" she said.
For more weight-loss inspiration, check out our My Weight-Loss Journey page.