Internet trolls who ridiculed Olympic gymnast Simone Biles after her debut as an honorary cheerleader for the Houston Texans couldn't dampen the spirits of the four-time gold medalist — or her fans.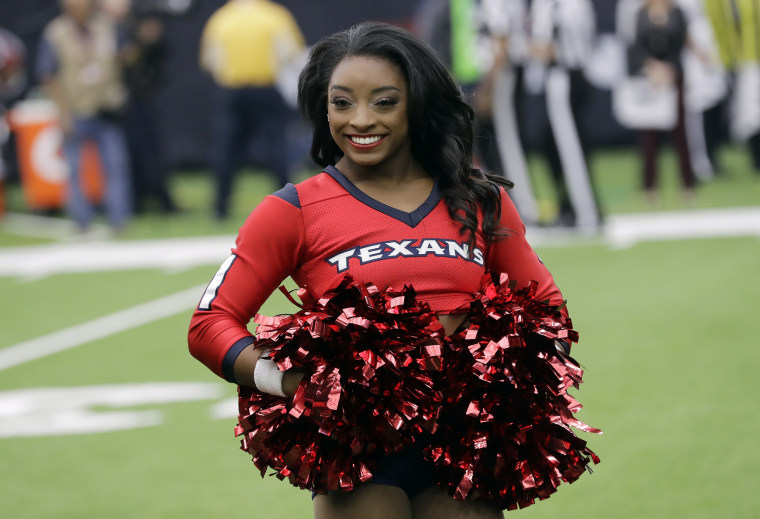 Biles had, by all accounts, stuck the landing on her professional cheering debut during her hometown team's game against the San Francisco 49ers on Sunday. In the process she became the first "honorary cheerleader" in team history, according to Teen Vogue.
"I had such an amazing experience cheering at the Texans Game ❤️ Definitely a memory to last forever!," she posted on Instagram along with a shot of herself in uniform from NRG Stadium.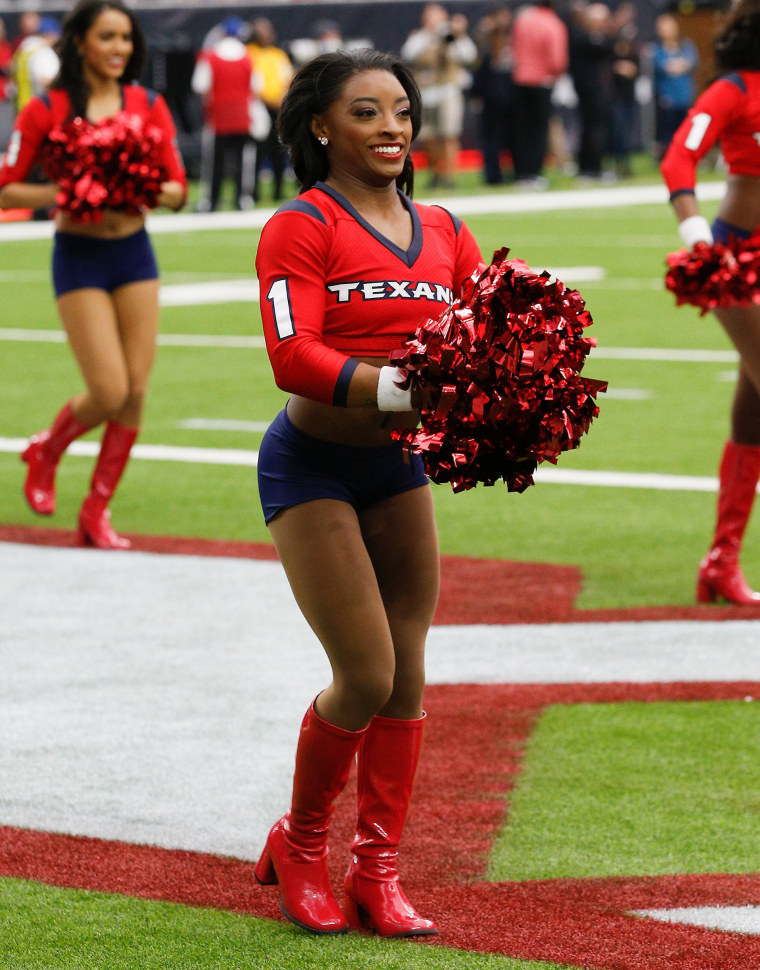 But not everyone cheered on Biles: When the gossip site The Shade Room posted an Instagram pic of the Olympic hero with her boyfriend, fellow gymnast Stacey Ervin, on the sidelines during the game, body-shamers came out of the woodwork like rats.
"Ya'll can't tell me she don't look like a sloth," posted one troll.
"I'm the only one who think who thinks she's shaped like a domino? Or rectangle?" spouted another.
Cyberbullies picked at her hair and her physique — the very musculature that propelled Biles to a record medal haul at the 2016 Rio Olympics. Biles addressed the haters on Twitter on Monday:
Supporters also flocked to the rescue, shaming the shamers.
"You guys are a disgrace in this comment section with how you're body shaming her," fumed one fan on The Shade Room Instagram post. "Why can't you all lift her up on her special day, instead of trying to body shame her and insult her man? You guys are a mess."
Others cheered on Biles: "Go Simone! How can you all say something negative about this post. She living her best life and is happy."