James Wathen had stopped eating. Frail and barely able to speak, the 73-year-old whispered to a health care worker that he missed his dog, a one-eyed Chihuahua he hadn't seen since paramedics whisked him away to a Kentucky hospital weeks earlier. 
So a team of nurses hustled to learn the fate of Wathen's beloved pet, Bubba, hoping a reunion might provide some peace and comfort to their heartbroken and deteriorating patient — even if arranging one meant bending a hospital rule against pets.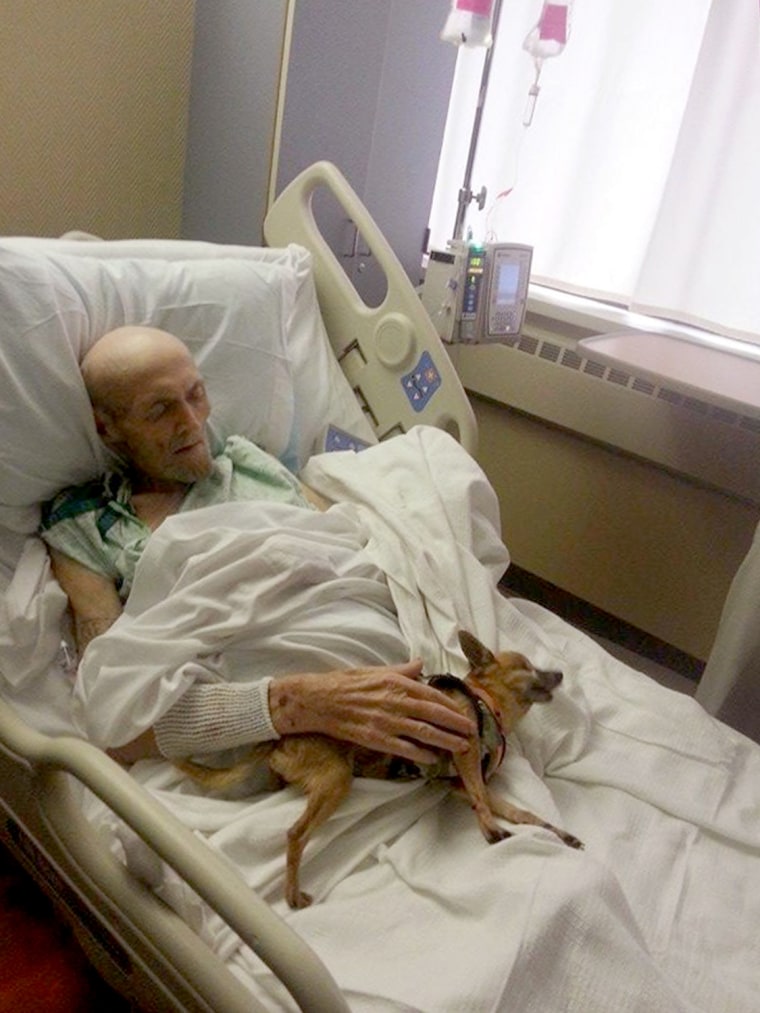 A series of phone calls eventually led the nurses to the Knox-Whitley Animal Shelter, where Bubba was taken and placed with a foster family, said Mary-Ann Smyth, president of the non-profit facility.
Coincidentally, Bubba had also recently fallen ill.
"The dog quit eating a week ago, which is very strange," Smyth told TODAY.com. "The dog didn't know where James was and James didn't know where the dog was and believe it or not, they both stopped eating at about the same time."
Plans were made to bring the little pooch, who lacked his bottom row of teeth along with his right eye, to the hospital over the weekend.

"He was so sad at first. We had him wrapped in a baby blanket and he was shivering," Smyth said. "The minute we got about 20 steps from this guy's room — I kid you not — his little head went up. His eyes got real bright and he was like a different dog."
She says a similar transformation took place in Wathen during his roughly 30-minute hospital reunion Saturday with Bubba. 
"They didn't think James was going to make it," she recalled being told during her initial visit to the hospital. "I was 10 feet from his bed and you could barely understand him because he was so hard to hear. The nurse had to lean up right against his face to hear what he was saying."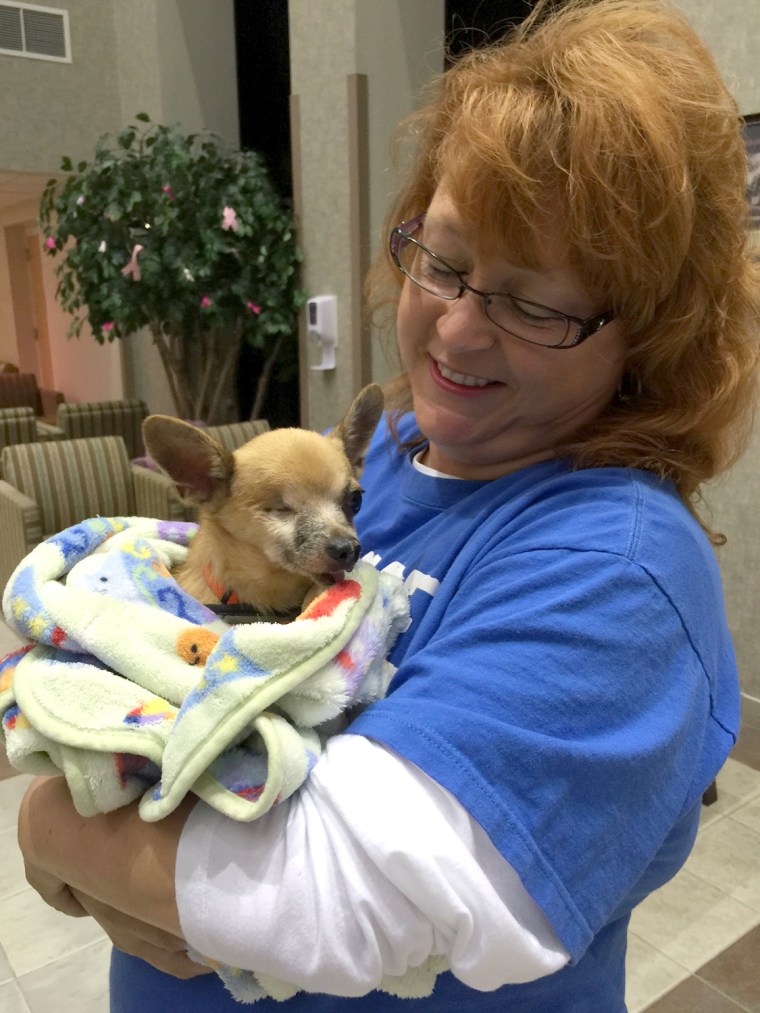 But he slowly perked up as his dog snuggled with him on his bed. By the time Bubba returned for a second visit Tuesday, visible changes were noticeable in both man and his best friend.
"He's done a complete turnaround. He's speaking, he's sitting up, he's eating. He doesn't look like the same guy," said Smyth, who didn't attend the second visit but saw Wathen in footage recorded by the shelter's director. "And the dog is eating and doing better now, too."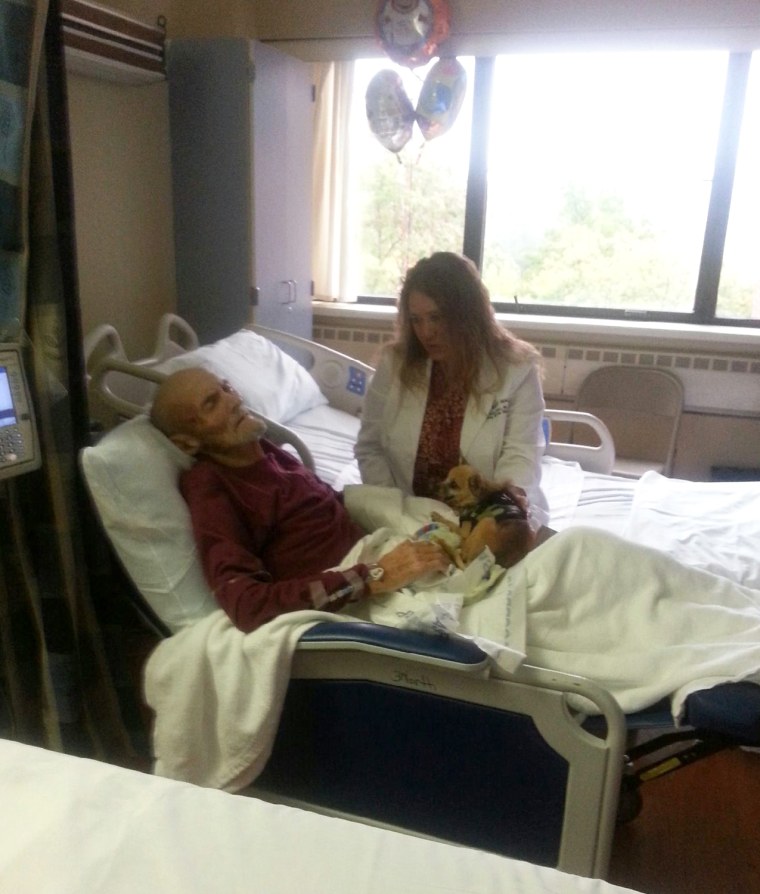 Baptist Health Corbin, the hospital treating Wathen, did not return repeated messages left by TODAY.com seeking comment.  
But nurse Kimberly Probus told WKYT-TV a team of nurses went looking for Bubba after "one of our social workers realized it was mourning the loss of the dog that was making our patient even worse and emotionally unhealthy."  
Smyth said she's not surprised at the healing power pets provide their owners.
"I hope this story will show to people the tremendous difference that animals can make in people's lives," she said. She also hopes it will encourage people to think about rescuing pets from shelters like hers, which is rebuilding its facility after its previous home burned down in a fire last November.
"One of the biggest problems we face is the way some people think of animals. People just don't see animals as creatures and beings, they see them as property," she said. "I hope people understand they're not 'its,' they're 'beings.'"
Follow TODAY.com writer Eun Kyung Kim on Google+ or on Twitter.