Every morning, former Victoria's Secret model Lindsay Ellingson heats up a kettle to begin the day with a glass of warm water. It was from an Ayurveda specialist that she learned about the benefits of doing so — the body supposedly has an easier time absorbing warm water, and it also helps soothe the stomach.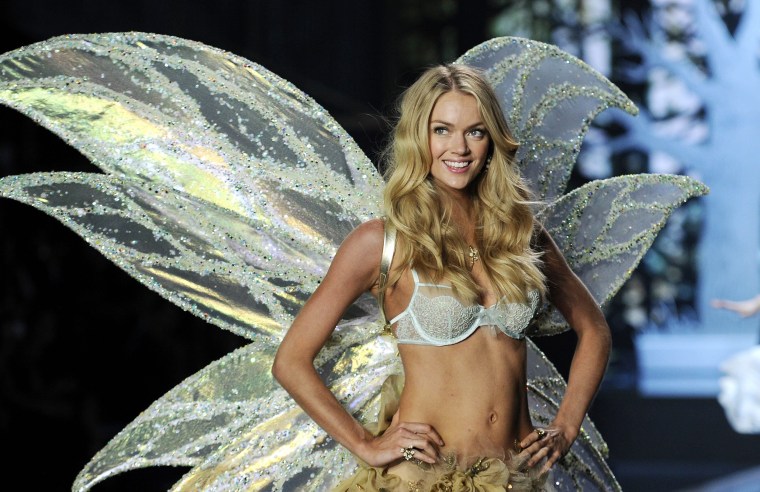 This latest claim about the temperature of drinking water sparked some confusion. Articles often recommend that people drink cold water because the chilled water helps burn more calories. Should we toss out our ice cube trays and invest in a kettle? When it comes to good health and weight loss, does it matter if our water is warm or cold?
"We know that anytime we ingest something that is a different temperature than our stable temperature of 98.6, our body has to work harder," said Cassie Vanderwall, clinical nutritionist at UW Health in Madison, Wisconsin.
Cold water forces the body to regulate itself, but chugging glasses of cold water won't be the calorie buster weight-loss articles promised.
RELATED: 8 glasses of water a day? The common recommendation isn't recommended at all
"It is pretty minimal," said Leslie Bonci, a nutritionist and owner of Active Eating Advice. "If you have a cup of cold water, [you burn] eight additional calories … even if you have eight glasses, that is 64 calories. That is not even a pretzel."
WATCH: How many calories in a large, soft pretzel?
A study from 2003 found that people who drank ice water experienced a 30 percent increase in metabolism, said Lindsay Malone, a registered dietitian at Cleveland Clinic. This means the body burns an additional 100 calories a day if people drink a half liter of ice water.
"You do get a boost in your metabolic rate from drinking cooler water, but also from drinking water in general," she said.
RELATED: How to flush your bottled water habit
Warm water might feel soothing to people who suffer from gastrointestinal ailments, said Bonci, but there's no evidence that warming water makes it easier for the body to absorb it.
No matter the temperature, drinking water has a positive impact on overall health.
"If you are not hydrated, your metabolism is going to slow down," said Malone.
Guzzling water won't bolster metabolism enough to truly aid in weight loss, said Vanderwall. Water drinking, though, can lead to healthier habits.
Grabbing a water instead of a soda, for example, means that people consume fewer calories. And the same area of the brain controls both hunger and thirst. Being hydrated makes sure that the body signals cravings for food when it is truly hungry, not thirsty.
"There is certainly nothing wrong with drinking more fluids," said Bonci. "If you are going to drink [water] it is really not going to give you a significant [metabolism boost]."