Life isn't easy for anyone, but Shonda Rhimes seems like an expert when it comes to living the good life.
The 45-year-old is the creator of two hit TV dramas ("Grey's Anatomy" and "Scandal"), the producer behind another ("How to Get Away With "Murder"), and she recently transformed her body and outlook by dropping 117 pounds.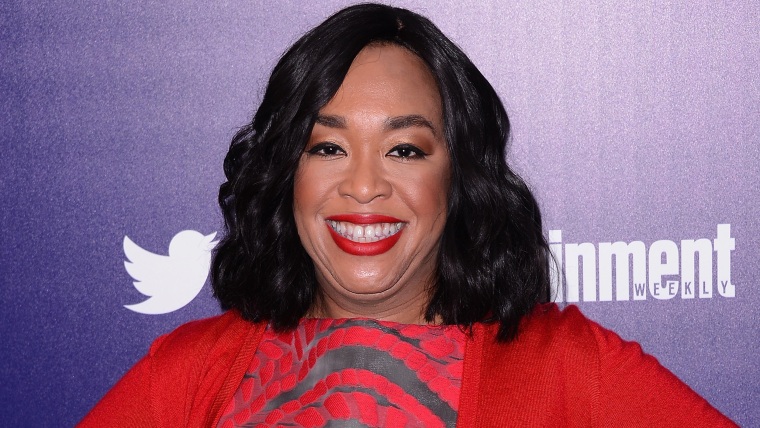 So when she's willing to share some valuable life lessons, we're ready to listen — and that's just what she did in a recent interview with Cosmopolitan.
Here are four of our favorite lessons:
1. Don't be afraid to scare yourself
"Staying in my safe little writers' room spinning my stories, which I had done since I was a kid, wasn't working anymore," she told the magazine. "My characters' lives had become bigger than my own. Leaping into things I didn't know I could do helped me see how adventurous I could be and what I'd been missing. When I started to say yes to invites, when I spoke at my alma mater, Dartmouth, and guest starred on 'The Mindy Project,' it was so fun. It went so well, my life started to be good. I wasn't going back."
MORE: Shonda Rhimes reveals airplane incident that sparked her 117-pound weight loss
2. Know yourself to know what you really want
"Get to know yourself," Rhimes insisted. "That's the first step to finding your spotlight. When I started to try to lose weight and get healthier, I decided to eat only things I craved enough to say yes to. This is crazy, but I had no idea what they were. I hadn't paid attention to what made me happy. Turns out, I'm obsessed with tomato soup."
3. You're more than your body, but you are your body, too
"Part of my shyness was never connecting with my body," she said. "I thought of it only as a container that carried around my brain. As I started to get healthier, I became more aware of and comfortable with my body. And then, for the first time in my life, I fell in love with fashion. There's something really powerful about feeling good about the way you look."
MORE: Cindy Crawford's inspiring advice: 'The times I failed were the best lessons'
4. Don't dream small
"If I ask a guy writer on my show what he wants to be, he'll say, 'I want to run my own show or take over a network.' Female writers answer, 'Oh, I want to work for somebody great and really learn,'" Rhimes explained. But that's not the answer she wants to hear. "I yell, 'Don't ever say out loud again that you're going to dream small!' So many women look for permission. Men don't — they just do it. Decide the only person whose opinion matters is yours. Don't be a sociopath about it, but stop worrying people are going to think you 'like yourself too much.'"
Because that's the real point the "Year of Yes" author wants to get across.
"Please, god, like yourself too much!" Rhimes exclaimed.
Read more of her life lessons on Cosmopolitan.com.