As the creator of "Grey's Anatomy" and "Scandal," and the producer of the hit "How to Get Away With Murder, Shonda Rhimes is responsible for some of the best storytelling on TV.
But it's a personal story that she shared on "The Ellen DeGeneres Show" that may be her most important one. It's certainly one that she considers to be a lifesaver.
Earlier this year, Rhimes revealed that she'd dropped 117 pounds. On Monday, she recounted an incident that sparked that transformation.
"I got on an airplane — I was going to New York from LA — and it was like a first class seat. You know, they're bigger," she recalled. "I was like, 'This is going to be really comfortable.' I got in my seat, I took off my shoes, I pulled out my book, I went to buckle the seat belt and ... it wouldn't buckle."
MORE: Shonda Rhimes loves her 117-pound weight loss but admits she 'hated' dieting
At first, she suspected a malfunction of some sort. Then she realized what was really behind the problem.
"It wasn't the seat belt," Rhimes said. "It was me."
And with the realization came a choice.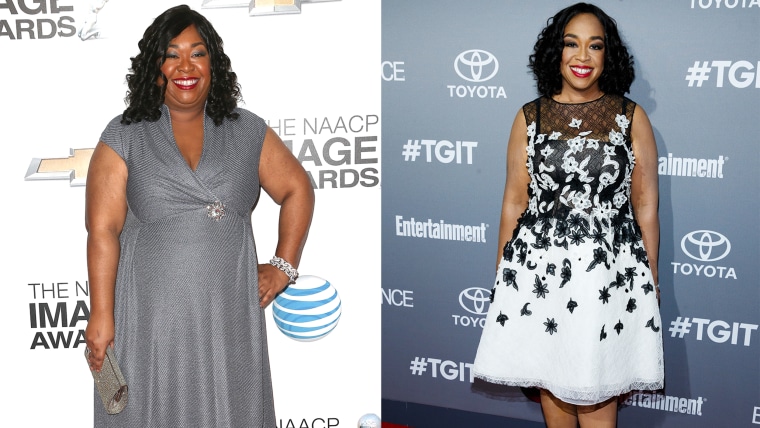 "I could ask the airline flight attendant to get me a seat-belt extender," she explained. "Or I could die and not have a seat-belt extender, and maybe the plane will crash or I'll fly out of my seat when we take off. I decided I would risk it and just fly out of my seat, because I wasn't going to say anything."
But afterward, she thought of something else to say: "yes," to living her life to the fullest.
MORE: Shonda Rhimes explains why she killed off McDreamy on 'Grey's Anatomy'
Just like the title of her new book, "Year of Yes" (out Tuesday), Rhimes decided to say yes to healthy choices that would help keep her alive — for herself and for her three children.
"I really am super feminist, and I'm like, 'Everybody should be whatever shape they want to be. How dare anybody tell anybody anything?!'" she said. "Then I thought, 'I'm going to fall over, because I don't feel good.'"
And suddenly flying without a seat belt or falling over, when she could find a way to stand up for herself, no longer seemed like the right choices.