We love Shonda Rhimes for a number of reasons, many of which involve her super-hot shows "Grey's Anatomy" and "Scandal." But we also love how she can be completely frank in the face of just having lost 117 pounds.
As she told Extra at a special Shondaland #TGIT Party in Los Angeles, she dropped the weight by regular exercise and better eating habits, but 'fessed up: She "hated that the whole time."
Amen!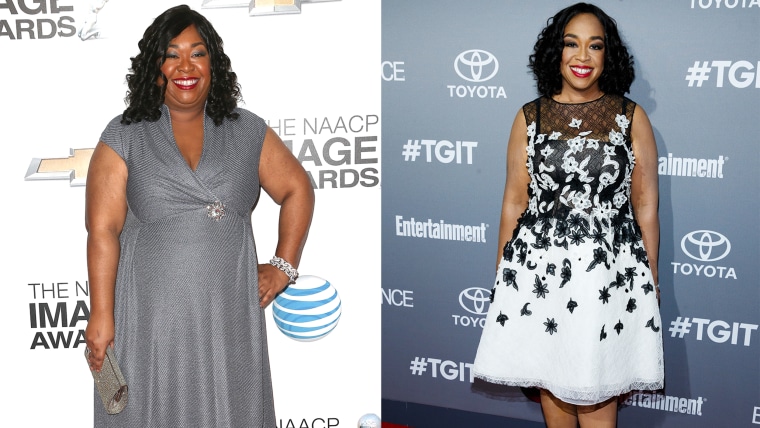 The 45-year-old writer and producer did it for her three daughters, she noted. "I just decided I was going to get it together and get healthy. "I have some little kids, and I want to be around them."
And while she may not have liked her new nutrition and workout regimens, she has made peace with them. "Once I decided it wasn't going to be fun, I lowered my expectations," she explained. "It got kind of easier."
She added, "I actually eat everything I want to eat. I tried to make it much less and smaller portions, but what's happened is, is that you change what your palate wants. I'm suddenly craving fish and salad.
"It's upsetting," she chuckled. "I'm like, where's my cake?"
Words we can all understand.