Sheinelle Jones is a force to be reckoned with!
The Weekend TODAY anchor and mother of three completed the Shape Half-Marathon, emceed by fellow anchor Megyn Kelly, running 13.1 miles in New York City's Central Park.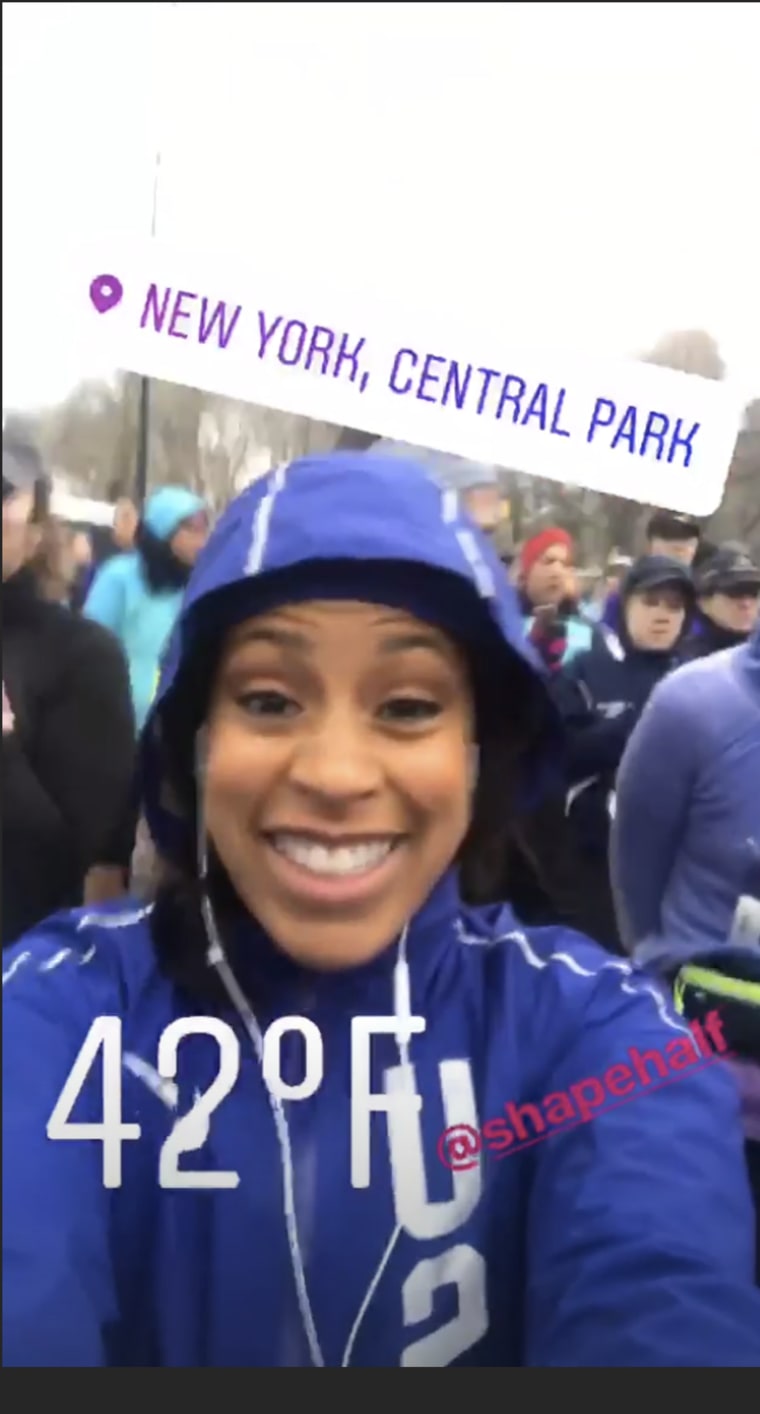 And while there are plenty of reasons to cry while running more than 13 miles, the cold weather and long distance didn't bother Sheinelle. Instead, the anchor shed happy tears for two inspiring reasons.
The first, as she revealed on Instagram, was 5 miles into the race when she saw her husband, Uche Ojeh, and her children: 5-year-old twins Uche and Clara Josephine, and son Kayin, 8.
The next tearful moment came halfway when she saw her friends and colleagues, Yosef Herzog (who was the one to tell her to sign up for the race) and Caroline Gottlieb, along the route cheering her on. And the tears flowed a third time when she crossed the finish line. Being the true journalist that she is, whipped out her camera and recorded the emotional moment.
Shortly after, TODAY's Al Roker wished her with a "hearty" congratulations, noting that the day was indeed "very cold." Her fellow Weekend TODAY anchor Craig Melvin also chimed in on Twitter.
For Sheinelle, the accomplishment is the perfect note to ring in another year! On Thursday, the anchor turns 40, which she says will be "an adventure." If 39 is any indication, then that's sure to be true.
Here's to chasing more dreams!