It's been an emotional journey for Chandler Cunningham and Tiffany McCoy but one that is finally looking up for the pair who together have lost a combined weight of 280 pounds. They are the newest members of the Joy Fit Club.
Chandler Cunningham, 19, from Anderson, South Carolina struggled with weight all her life and developed hypothyroidism at age 10. The diagnosis, which led to additional weight gain, was a deadly catalyst when combined with Cunningham's poor eating habits. In high school, she reached her highest weight — a whopping 309 pounds. Her mother decided to intervene and express concern for her daughter's deteriorating health.
"She told me just how much she loved me and that she was afraid of losing me," Cunningham said on TODAY.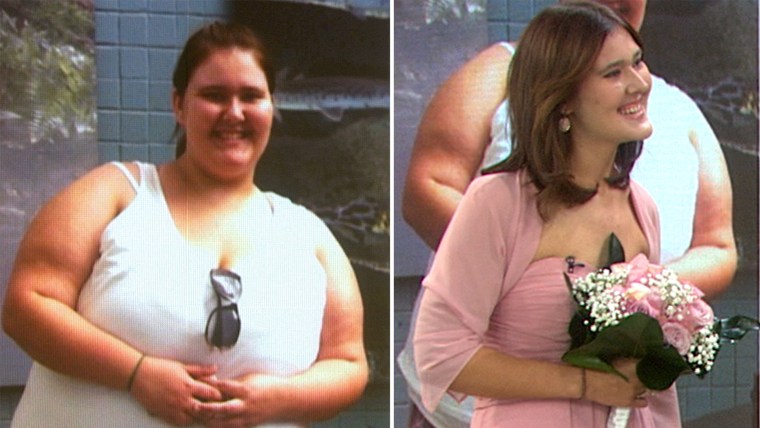 After joining a local program called New Impact, she shed 100 pounds, and by senior year of high school, she lost 140 pounds. Cunningham began exercising regularly and monitoring what she ate. These simple changes ultimately led to her 168 pound weight loss. Today, she's thriving as a healthy college student!
RELATED: Bullied in high school, man loses 166 pounds in a year
Tiffany McCoy, 33, of Frisco, Texas was known to her family as "butterball", a nickname that constantly reminded her of life as an overweight child. She ate mindlessly and snacked all the time, in addition to consuming 3 full meals a day. McCoy hit a breaking point when she stepped on the scale and noticed numbers that were larger than ever before. At 250 pounds, she began feeling inferior to other women and joined a local gym in hopes of making a change.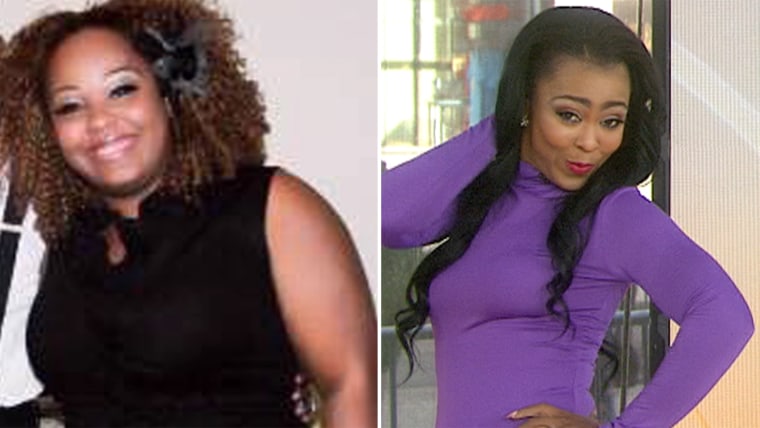 Small amounts of weight loss were big victories for McCoy. In the first week of walking and using the elliptical, she lost 5 pounds! She soon reduced her calorie intake to 1,200 a day and tracked all of her food choices. After a series of continuous success, she was motivated more than ever and kept up with her new healthy habits in the gym.
RELATED: Find out how two Joy Fit Club members lost a combined 465 pounds!
She worried during her first pregnancy not knowing how much weight she'd put on and ultimately have to lose again. Though she gained 60 pounds, McCoy says losing the weight this time around wasn't as difficult since she was armed with the knowledge necessary to make the change.
McCoy's experience has led her to become a personal trainer and group fitness instructor. She exercises daily and is much more conscious of the food she's putting in her body. She now has her own weight loss blog, and is so thrilled to have lost 112 pounds! McCoy said she feels "great" and "so much more energetic."