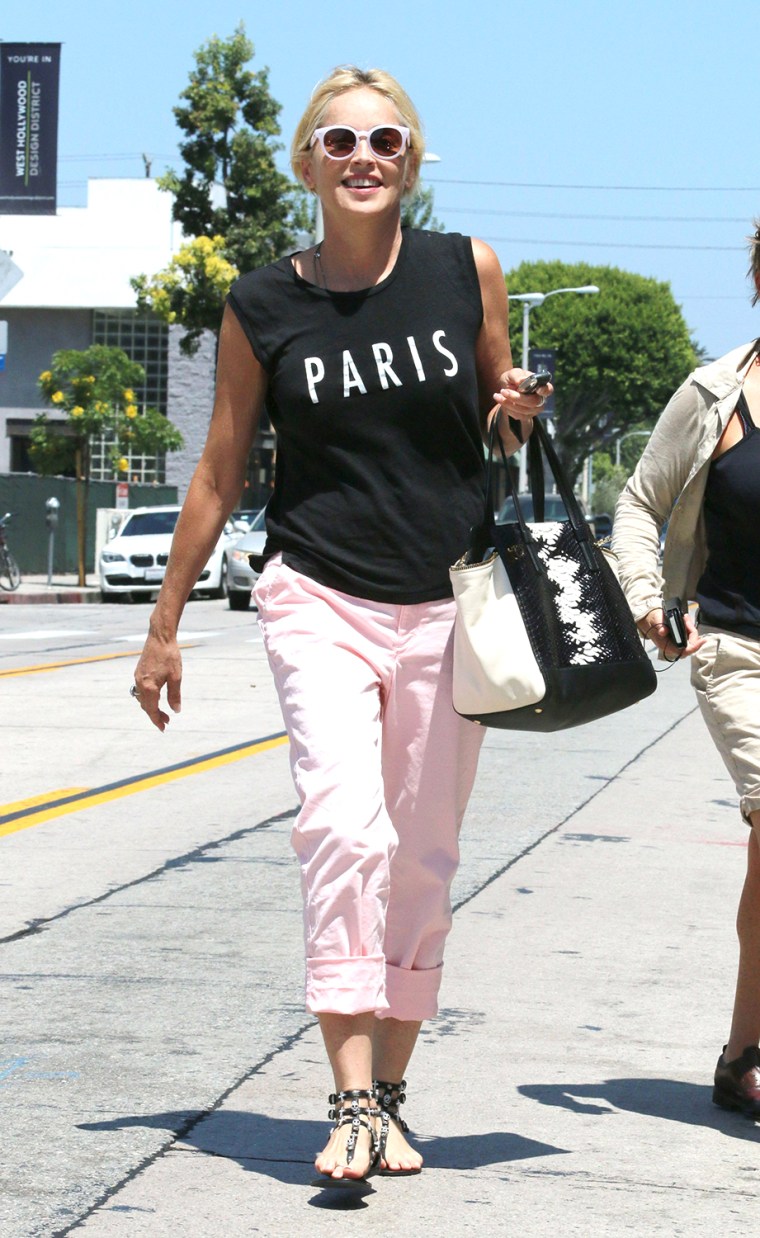 Can we all be as comfortable with our bodies as Sharon Stone? Not in the "Basic Instinct" cross-your-legs sort of way, but in the I-don't-give-a-darn-about-butt-flab way.
The 56-year-old actress recently addressed the pains of being a tabloid target, proudly admitting she'd rather enjoy her summer than coop herself up in the gym to appease critics.
"I haven't worked out in a couple of months because I just didn't feel like it," Stone told E! News. "But now I'm going on vacation and I know what they're going to do — [the tabloids] are going to put a circle around my a** and do one of those crazy magnified pictures saying, 'What happened to her a**? It's a bag of cheese.'"
But, like us, Stone loves cheese.
She clarified: "I would just like to say it's a fine triple crème brie!"
Brie is indeed delicious. We adore Stone's response to living in the fat-shaming limelight, which she takes in humorous stride. She might even brand her new dairy concoction.
"Right when they zoom in I should have a tattoo on my a** that says, 'You wish you could get a bite of this.'"