Sharon Osbourne on Monday revealed she and Ozzy Osbourne are together again, just two months after the couple split in May amid rumors of a betrayal by the so-called Prince of Darkness.
"He's very embarrassed and ashamed about his conduct," Sharon told her "The Talk" co-hosts. "It's going to take a long time to trust, but you know we've been together for 36 years, 34 of marriage, and it's more than half of my life."
RELATED: Surviving betrayal: 11 ways to get over an affair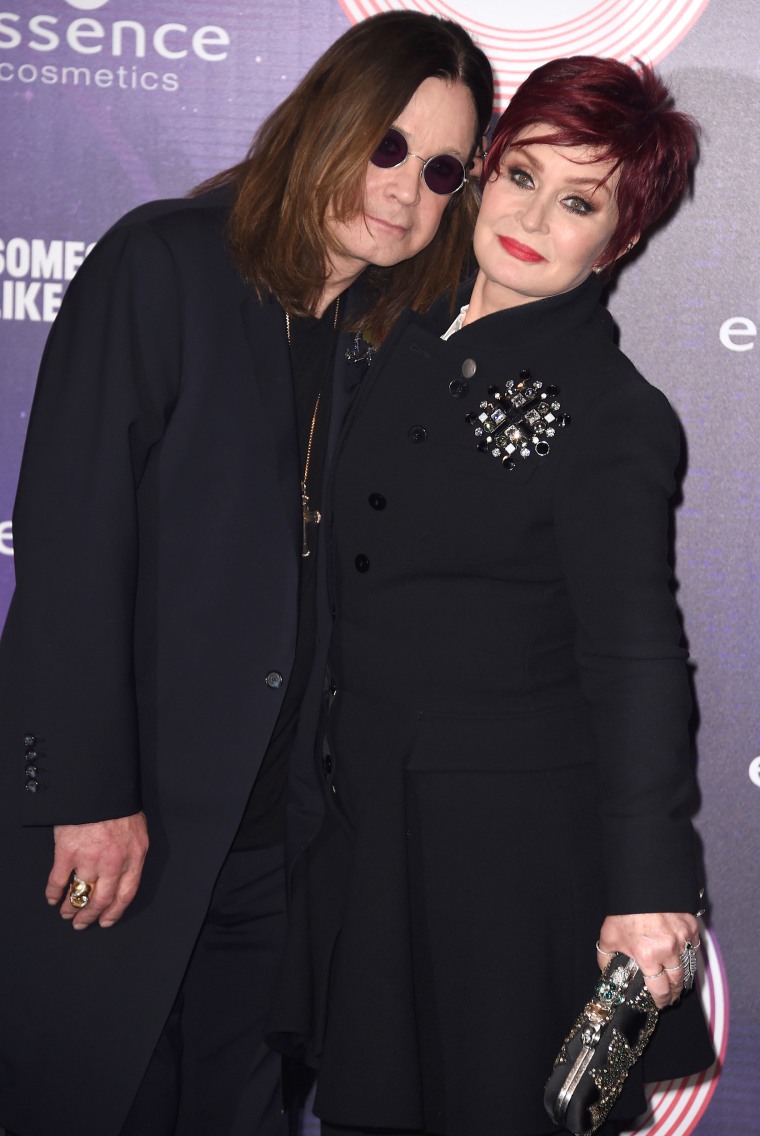 Whatever happened between Sharon, 63, and the Black Sabbath singer, 67, a strong marriage can survive it, experts say. It takes a combination of trust, communication and respect.
Rebuilding trust
"Even though there's been a breach of trust, people often still have very strong loving feelings toward their partners — along with the shared history and the life [they've] built together," says New York-based marriage and sex therapist Dr. Jane Greer, author of "How Could You Do This to Me? Learning to Trust After Betrayal."
Whichever partner broke the trust must work to rebuild it — and be willing to empathize with the other partner's pain.
Moving past betrayal
Even if Ozzy cheated on Sharon, they can survive if they're both committed to making it work, says April Masini, a New York-based relationship and etiquette expert and author.
Couples like the Osbournes, who have three grown children, benefit from their long union.
"A 30-year or 40-year marriage probably has a lot more good than bad when you add things up," Masini said. "One indiscretion in the course of several decades may not be the blemish that one indiscretion in a three- month dating relationship may be."
How to move past infidelity? "It requires big picture thinking and an understanding of why the cheating occurred," says Masini. "This is tough to process when you're hurt — but it's essential."
RELATED: Sharon Osbourne confirms she and Ozzy are 'back on' as a couple
Often, people cheat because they feel unappreciated and unattractive —and sometimes because of anger over an unrelated issue. Couples should talk about what led up to the cheating, and each partner should acknowledge their part in it, says Masini.
Respecting each other
Addiction can also play a role in marriage discord, says Will Meyerhofer, a New York-based psychotherapist and author.
In her 2013 autobiography "Unbreakable," Sharon confessed she considered leaving Ozzy around the time of their 30th anniversary after he relapsed with drugs and alcohol.
RELATED: Sharon Osbourne opens up after split with Ozzy: 'I've found this inner strength'
By all accounts, Ozzy has since maintained his sobriety, but "what happened between them [this year] may have been a relapse of a different kind," says Meyerhofer. "Addicts act out. Sometimes, they act out with substances and sometimes in other ways, like with sex. Sex is instant gratification, the same way booze and drugs are."
When couples work to rebuild trust, they should focus on the love and respect they have for one another, says Meyerhofer.
"It would be hard for Ozzy to find someone he respects as much as Sharon," he says. "There's a little bit of awe there, like, 'Well, I'm not going to find another woman like that.' And that's probably reciprocated."